Local agri-tech platform iFarmer raises $2.1 million in fundraising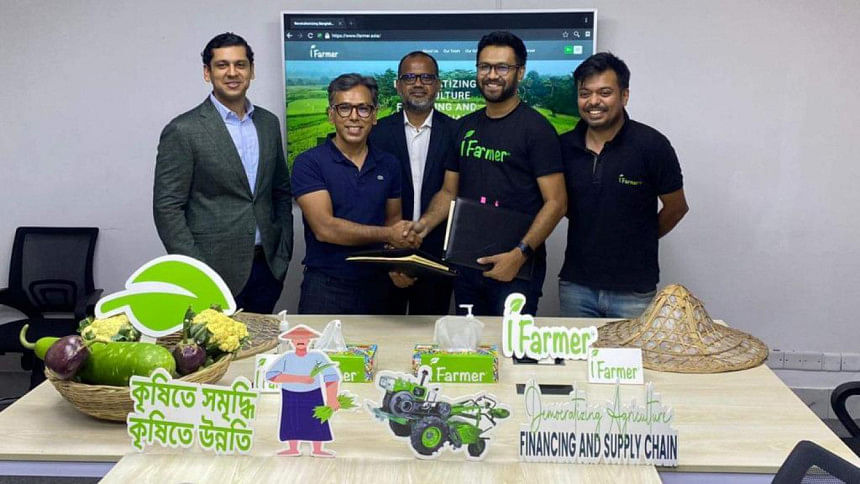 The local agri-tech company iFarmer has recently raised $2.1 million (over BDT 18 Crore) in a new financing round led by IDLC Venture Capital Fund.
IDLC Venture Capital Fund is the VC arm of IDLC Finance and one of the largest non-banking financial institutions in Bangladesh. Millville Opportunities, a hedge fund firm based in New York, and Startup Bangladesh Limited, the flagship venture capital fund of the ICT Ministry under the Bangladesh Government, also participated in the round.
iFarmer is a full-stack agriculture platform that provides agri based services to farmers. The company started operations in 2019 and facilitates retail and institutional funders to finance the farmers. It enables access to high-quality agri-inputs through a partnership with companies and retailers. This, in turn, creates better market access for the farmers by aggregating products from the farmers and selling those to institutional buyers, retailers and in the wholesale markets.
According to a press release, iFarmer works with nearly 2900+ agri-input retailers to supply agriculture inputs, enabling the farmers to buy quality agro-inputs at an affordable price from nearby retailers. iFarmer currently supplies 8000+ tons of agri produce directly procured from the farmers and then sells to institutional buyers, wholesale markets and retailers.
The startup plans to deploy the fresh capital to expand to more districts in Bangladesh, expand its supply chain infrastructure to supply agri inputs, and also aggregate farm produce. iFarmer has also been conducting pilots on agriculture insurance and developing sensor and remote sensing-based advisory services such as soil analysis, fertilizer recommendation and weather advisory.
When contacted, Fahad Ifaz, Co-Founder and Chief Executive Officer of iFarmer, said that the fund will be used to expand business in the Southern region of Bangladesh. He added that the fund will also help further improve supply chain management across the country. There are currently 140 members in the team, and the company plans on taking onboard some key hires soon.