Lenovo partners with Islami Bank for tech development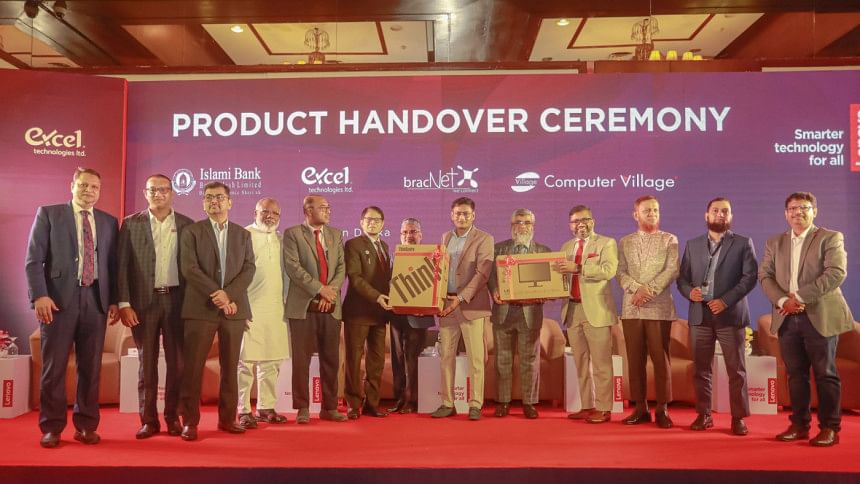 Lenovo, a multinational technology company, has partnered with Islami Bank, a local commercial bank, to provide 1,500 units of ThinkCentre Neo 50T laptops. The collaboration is a part of the two company's steps towards technological development, with Lenovo providing the bank with continuous technical support whenever required. 
According to a press release, the collaboration has already started to yield positive results, enhancing Lenovo's brand awareness and solidifying their presence in the financial sector of Bangladesh. As per the press release, the tech support from Lenovo also makes this partnership strategically crucial for Islami Bank.
During the Product Handover Ceremony held on August 6, Naveen Kejriwal, General Manager of Overseas Business, Consumer, Commercial, and Tablets at Lenovo, expressed enthusiasm for the transformative journey with Islami Bank. Lenovo also expressed gratitude to their valued partners, Bracnet, Computer Village, and Excel Technologies, for their assistance in reaching customers and expanding the brand's presence in the country.