How to promote your small business with short-form videos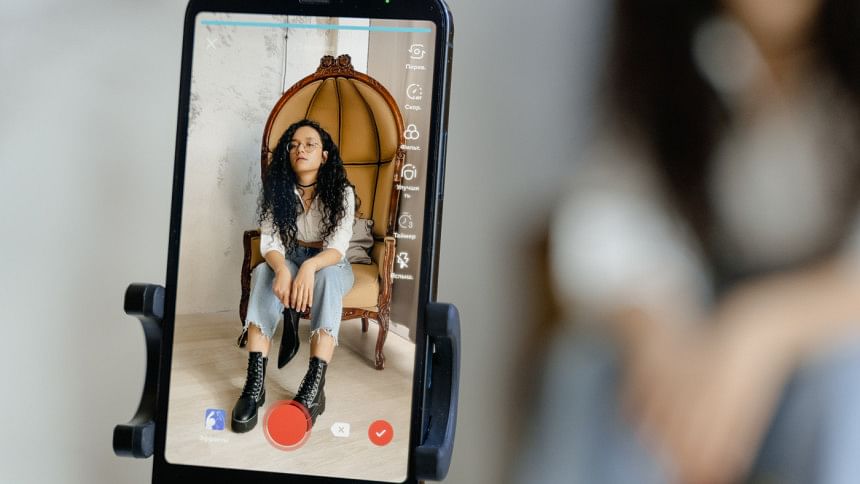 If you are a small business owner, you may not have access to extravagant marketing budgets to splurge on television commercials or celebrity endorsements. But do not worry, because digital technology offers some cost-effective yet highly engaging tools to help your business cut through the noise and capture the attention of your target audience. Among these tools, short-form videos, including TikTok videos, Facebook Reels, Instagram Reels and YouTube Shorts now have immense popularity.
In today's fast-paced world, customers are often pressed for time and have short attention spans, making it challenging to maintain their interest through long blog posts or videos. As a small business owner, you can engage these customers by leveraging the power of short videos. The best part is: you do not need a video crew and post-production team to create compelling content. All you need is the right guidance to develop a solid marketing strategy. Here are some of the most important things to keep in mind when promoting your small business using short video platforms.
Understand your potential customers
It's marketing 101. Learning about your target audience is a crucial step in crafting a winning promotional strategy. Without a clear understanding of your customers, you risk wasting your time, effort, and budget on ineffective tactics that just will not hit the mark. So, before you dive headfirst into creating content, you should be able to answer these questions: Who is your intended audience? Which short video platforms do they frequent the most? What do they enjoy watching? How can you convince them to become your business patrons? 
If you are not aware of what your target audience is into, utilise your Facebook and Instagram accounts to ask your current customers what kind of content they would like to watch on your TikTok or Reels. Research similar brands in your industry that share a similar audience for inspiration. We suggest you pick the top three short video platforms — TikTok, Facebook Reels, and Instagram Reels. Notably, the last two are linked across the apps since they are both owned by Meta. While YouTube Shorts is another popular choice, they may not yield satisfactory results unless you already have a substantial following on your YouTube channel.
Create relevant, authentic, and fun content
Once you get a grip on who your target audience is and what they love watching, start making content that caters to their interests. You can create videos on TikTok, repurpose them, and cross-post them to Facebook Reels and Instagram Reels. Arbab Musa, the founder of Taltibaaz, suggests, "What I would say to small business owners is, number one, be authentic." Arbab promotes his business heavily on TikTok and believes that the more authentic you are, the better you will do on TikTok. "Number two, churn out lots of content regularly to stay at the forefront of your audience's minds."
As a small business owner, you can create bite-sized behind-the-scenes videos featuring your employees that introduce your business to potential customers. Additionally, you can record quick how-to videos, product unboxing videos, order packaging videos or anything else you can think of. No matter what type of video you make, always add a compelling storyline to keep the viewers hooked. 
Remember that users on short video platforms watch dozens of videos during a single session of scrolling. So, give them something they will enjoy and remember along with a catchy caption and relevant hashtags. It is imperative to consider how you structure the video. As Arbab puts it, "The first two seconds are extremely critical. Within this short time, you have to convince the viewers that watching your video will add some value to their lives."
Keep up with the latest trends
While you should certainly create original content that showcases your brand's unique value proposition, it is also important to practise social listening to stay ahead of the game on short video platforms. When you make a video based on a trending hashtag or audio, the algorithm ensures that your content will be seen by more than just people who already follow you. However, to maximise visibility, you have to integrate your brand's mission with the latest buzz on these platforms. For instance, if you are a home chef, you can utilise the currently trending TikTok hashtag #maheramadan by sharing iftar recipes or content that revolve around the themes of charity and hospitality.
Collaborate with influencers
It may not be possible to put your product in the hands of Shakib Al Hasan, but you can surely reach a broad audience and build a credible brand image with the help of social media influencers — at a fraction of the cost. Jawad Kazi, the content creator at Too Halal for Food, suggests, "To get results from influencer marketing, identify the right influencers whose audience matches your target audience." If a local pastry shop owner seeks to promote their business, collaborating with a food blogger rather than a tech blogger would prove more effective.
While influencers have the power to make your business an overnight success, keep in mind that costs can skyrocket from zilch to a whopping 70,000 taka per post. Jawad notes, "Influencer marketing does not necessarily mean that mega-influencers have to be paged." He adds, "If your budget is tight, you can contact micro-influencers with 10,000 to 50,000 followers who may provide better conversion rates." Arbab agrees with this method, citing Taltibaaz's success in developing brand ambassadorship programs with micro-influencers. "We invite them to our place and offer them complimentary food or discounts and they get to create content about their favourite tacos," says Arbab.
Run ads on Facebook Reels and Instagram Reels
Heads-up — TikTok does not permit advertising on its platform in Bangladesh yet. But you can still take content from this platform and boost it on Facebook and Instagram. You can also create Facebook Reels ads and Instagram Reels ads that appear in between regular, non-sponsored Reels that users are viewing. Similar to organic Reels, people can like, comment, save, and share Reels ads. Alternatively, you can boost previously shared Reels for maximum reach using Meta Ads Manager or any social media management tool.
Interact with your followers and share their content
If you want to promote your business on short video platforms, you have to understand that succeeding on these platforms necessitates garnering organic likes, comments, and shares. So, first off: respond to all comments on your videos. Better yet, answer (select a few comments) with video content to create opportunities for humour and interaction. 
Additionally, you can encourage users to create duets or stitch their videos with yours on TikTok. And do not forget to prompt them to remix your content to create their own on Facebook and Instagram. Lastly, seek out real customers who have tried your product and are willing to vouch for your brand. Their reviews can work like unvarnished and free advertising for your brand.
Use analytics to sketch out a sturdy strategy 
After you have followed the aforementioned steps, the question remains: How do you evaluate your performance? Sure, you can look at your follower count and likes. But you will need much more than that to track your performance.
TikTok business accounts offer a wealth of insights. The Content tab, for instance, provides metrics such as Trending Videos and Total Playtime. The Follower tab provides metrics such as videos your followers watched and Sounds your followers listened to. Arbab mentions that he primarily monitors the 'average watch time' and the 'watched full video' metrics. "These metrics are useful in assessing how successful you were at maintaining viewers' attention," he explains. Likewise, you can track the key performance metrics of Facebook Reels and Instagram Reels in one place by using Meta Business Suite.