How to get started as a freelancer
A first-hand 101 guide for aspiring freelancers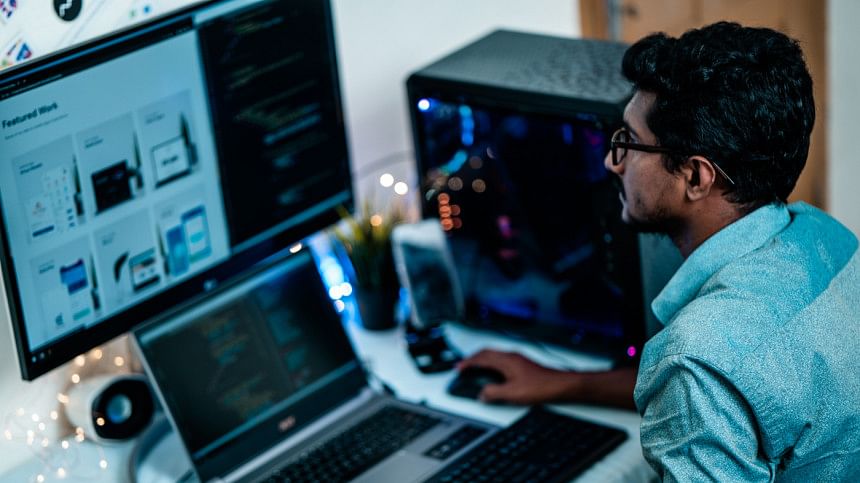 In an era of flexible work arrangements, freelancing has emerged as a viable and popular option for individuals seeking greater autonomy and control over their careers. Breaking away from the traditional nine-to-five model, freelancers enjoy the freedom to choose their projects, set their rates, and work from anywhere. If you're considering venturing into the world of freelancing, this comprehensive guide will equip you with the knowledge and tools needed to get started on the right foot.
Defining your freelancing niche
One of the first steps to embark on a successful freelancing career is to identify your niche. Determine your areas of expertise, skills, and passions. Narrowing down your focus will help you market yourself effectively and stand out in a competitive landscape. Whether you're a writer, designer, developer, marketer, or consultant, honing your skills and finding a unique selling proposition will give you an edge.
Building your portfolio
As a freelancer, your portfolio is your calling card. Create an online portfolio showcasing your best work, highlighting the range of projects you've completed, and demonstrating your abilities. Invest time in curating a visually appealing and user-friendly portfolio website, ensuring that it reflects your professionalism and expertise.
Establishing your online presence
To thrive as a freelancer, establishing a strong online presence is crucial. Leverage social media platforms, such as LinkedIn, Twitter, and Instagram, to network, share your work, and engage with potential clients. Interact with industry influencers, join relevant professional groups, and participate in discussions to expand your network and gain exposure.
Selecting the right freelancing platforms
Freelancing platforms act as intermediaries, connecting freelancers with clients. When choosing a platform, consider factors like the size of the user base, the availability of projects in your niche, the platform's reputation, and its fee structure. Popular platforms such as Upwork, Freelancer, and Fiverr provide a wide range of opportunities, but niche-specific platforms may offer more targeted projects.
Developing a pricing strategy
Setting your rates as a freelancer can be challenging. Research industry standards, evaluate your skills and experience, and consider the value you provide to clients. Determine whether you'll charge hourly rates or project-based fees. Be cautious not to undervalue your work; charging too little can undermine your credibility. As you gain experience and build your reputation, gradually adjust your rates to reflect your expertise.
Learning and upskilling
Continual learning is essential for freelancers to stay competitive and relevant. Stay updated on industry trends, emerging technologies, and best practices by reading blogs, attending webinars, and participating in online courses. Develop new skills that complement your existing expertise to broaden your service offerings and attract a diverse range of clients.
Communication and collaboration
Effective communication is key to successful freelancing relationships. Clearly define project scopes, deadlines, and expectations with clients. Regularly update clients on your progress and be proactive in seeking clarification when needed. Utilize project management tools, such as Trello or Asana, to streamline communication and maintain efficient workflows.
Managing finances and taxes
As a freelancer, it's crucial to manage your finances wisely. Set aside a portion of your earnings for taxes and track your expenses meticulously. Consider using accounting software or hiring a professional accountant to ensure accuracy and compliance. Stay informed about tax laws and regulations that pertain to freelancers in your jurisdiction.
Cultivating client relationships
Building strong client relationships is essential for repeat business and positive referrals. Exceed client expectations by delivering high-quality work on time and providing exceptional customer service. Actively seek feedback and use it to improve your skills and services. Maintaining a professional and reliable reputation will enhance your chances of securing future projects.
Embarking on a freelancing career offers unparalleled freedom and flexibility, but it requires careful planning and strategic decision-making. By defining your niche, building a stellar portfolio, leveraging online platforms, honing your skills, and prioritizing effective communication, you can lay a strong foundation for your success as a freelancer. Embrace the challenges, continuously learn and adapt, and remember that perseverance and professionalism are the keys to thriving in the freelancing world.