Gorillamove: e-commerce improving accessibility to "good food" for everyone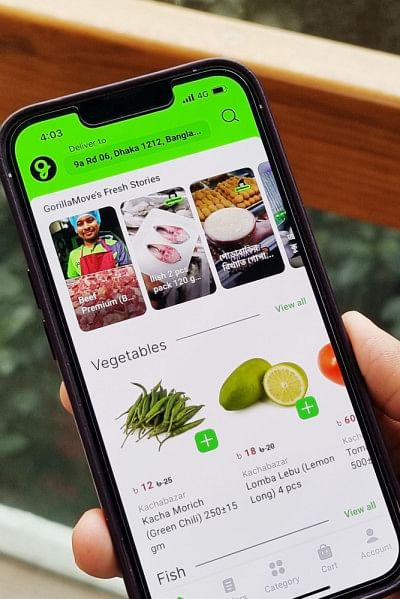 While the pandemic served as an accelerator for all verticals in the e-commerce industry in Bangladesh, it ensured the grocery e-commerce sector experiencing the equivalent of more than five years of growth in just five or so months.
Consumers are now moving beyond the primary drivers — convenience and safety — of online grocery shopping during Covid-19, to factors such as the ability to shop and get deliveries whenever it is convenient for them, and the saving of time and effort from having to visit a store while navigating open hours and traffic. This development in the people's expectations from the industry from all socioeconomic demographics indicates the need to cater to their preferences and demands spread across all aspects of their lives — from leisure requirements to fulfilment of their basic nutritional needs. 
When the challenges to ending hunger, food insecurity and all forms of malnutrition keep growing in Bangladesh, planning and implementing sustainable consumption strategies through widely-accepted technology while adhering to the consumers' financial capacity and social practices, can be the most efficient means to help build food and nutrition security, and reduce food waste. This is where Gorillamove Limited — an online instant grocery delivery service — comes into play.
Gorillamove is an online instant grocer that started operations in June 2022 in Bangladesh and is working towards bettering accessibility to "good food" for over 73% of the population who do not have the ability to sustain a healthy diet on a daily basis. This inability is fueled by factors ranging from limited purchase capacity of safe, fresh food from reliable sources to the busy urban lifestyle of working individuals. Simply offering delivery convenience to these demographics is not even remotely enough to put a dent in improving accessibility in the population devoid of a basic nutritional need such as good protein on a daily basis. 
Thus, Gorillamove is enabling this population to get access to fresh, safe fish, meat and vegetables in daily-friendly portion sizes, delivered right to their doors 24 hours a day, in 30 to 40 minutes. For instance, a customer is able to get a two-piece cut and ready-to-cook pack of fish for under a hundred taka, which would otherwise require them to purchase a whole fish for five to six times the price. Moreover, the same is applicable to meat products such as beef or chicken, where a customer can purchase an extremely affordable daily-friendly quantity of just 250 grams of beef, for example. Along with this, the entirety of the customer's grocery and commodity needs are made available on the digital platform following localised social practices and a user interface that keeps into consideration the resistance of new-tech adoption in the country.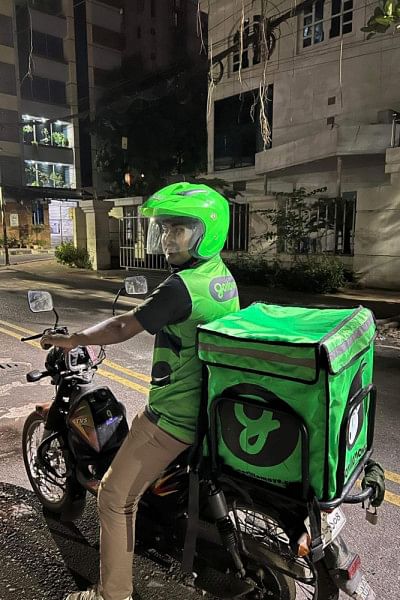 The Deputy Chief Executive Officer at Gorillamove, Rahin Sadman Islam, shared Gorillamove's core operating philosophy as an organisation: "Gorillamove is only a means to solve the accessibility concern. We are continually iterating to ensure a better online and upfront experience for our customers through extensive quality assurance for our daily-fresh products, along with a truly user-centric approach to our technical and non-technical product design, as well as communications." Gorillamove aims to serve the immensely large population unable to fulfil their daily nutritional needs through increasing access to high-quality fresh proteins and produce in smaller or daily portion sizes, allowing sustainable consumption patterns while reducing food waste.
Gorillamove is currently serving over twenty thousand customers with a team of over 180 people, operating only in Dhaka City. The service is available on the web, as well as on Android and iOS devices.