Gadgets to gift your father this Father's Day
Fathers dedicatedly work hard to keep their families in good shape. They are not only significant guardian figures but also torchbearers, leaders and utmost supporters of all the family members. Below is a roundup of at-hand gadgets that would make the dad-life of the fathers a little easier than before and help them maintain sound health.  
Apple Watch Series 7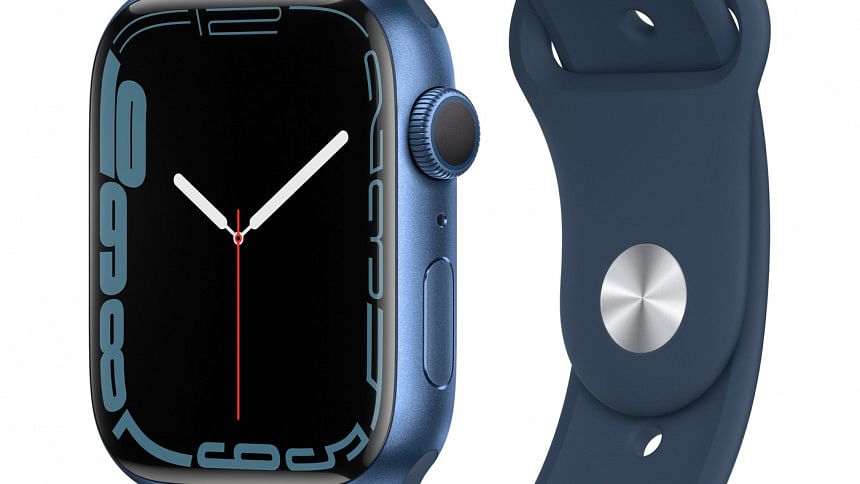 Apple Watch 7 is the most luxe-looking yet efficacious addition for someone who needs advanced gear that will be a companion in any weather condition, working actively to serve the user. The watch charges fast, can record ECG, display the heartbeat at any time and measure the oxygen level of the user's blood. The screen performance is better than the previous smartwatches by Apple. Moreover, the Sleep app helps the user track the sleeping cycle. The dust-resistant, water-resistant, machine-learning-enabled keyboard holding watch will always come in handy.
Colour: Green, Blue, Grey, Starlight, Midnight
Display size: 1.9 inches
Dustproof: IP6X certified
Waterproof: Swim-proof with WR50 water resistance
Weight: 42.3 g (41mm), 51.5 g (45mm) (1.48 oz)
Operating system: WatchOS 8.0
Sensors: Accelerometer, gyro, heart rate, barometer, always-on altimeter, compass, SpO2, VO2max
GPU: PowerVR
Battery type: Lithium-ion, non-removable
Memory: Internal 32GB
Price: Starts from Tk. 43,000/-
Anker PowerCore Select 10000mAh Power Bank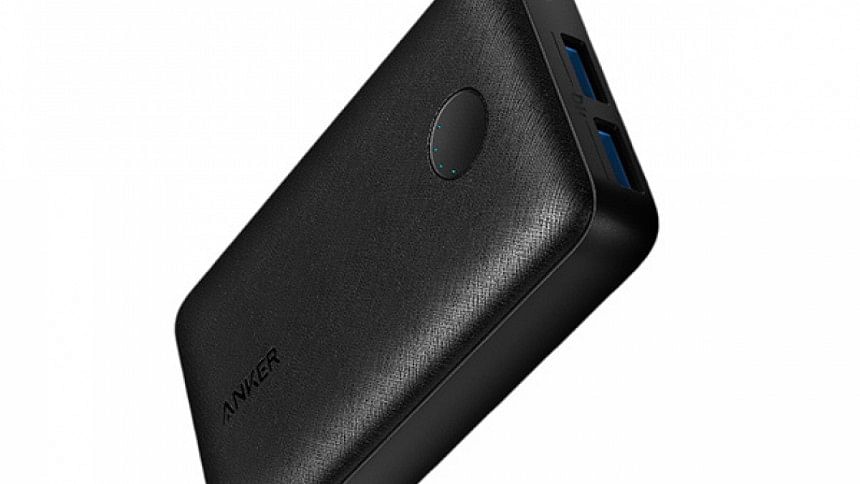 Anker's two-port power bank is capable of charging two devices together. The user can simultaneously recharge two compatible power-needy smartphones or smartphone-like devices like tablets, with the gear's maximum power delivery of 12 Watt. The impressive PowerIQ of 2.4 Ampere makes it a feasible choice as a power-up device. The power bank is portable since it is lightweight and has a compact outer shape with a rubber coating. The other functionalities - short circuit protection and surge protection make it a great choice. 
Dimensions: 104.4 x 64 x 25 mm
Battery: 10,000 mAh
Battery type: Lithium-ion battery
Input current: 2 A
Output current: 2.4 A
Ports: 2
Colour: Black
Price: Starts from Tk. 2,400/-
Omron HEM-7121 Blood Pressure Monitor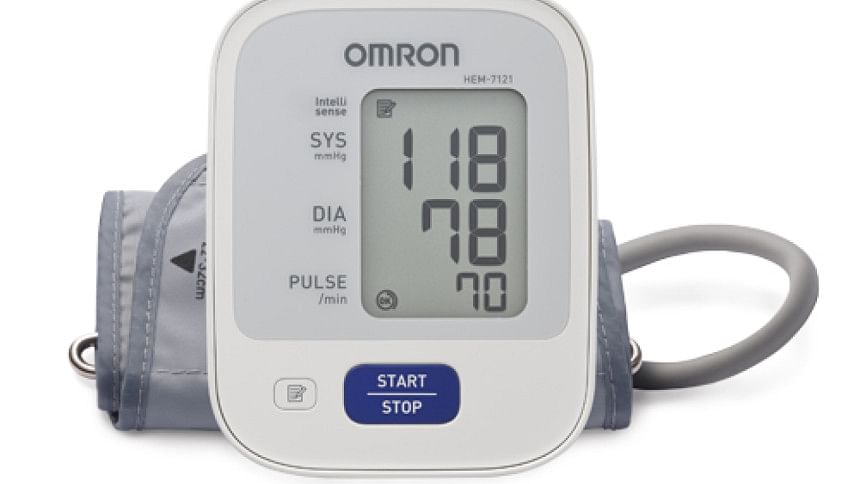 This blood pressure machine can record and digitally display one's systolic and diastolic blood pressure and pulse rate. This machine has no complexities like the usual blood pressure calculators. With this handy gadget, calculating blood pressure is no longer a hassle. It comes with an arm-wrapper. Thoroughly following the blood pressure reports, one can take control of their lifestyle and head towards a balanced one. 
Brand: Omron
Model: HEM-7121
Cuff wrap: Yes
Origin: Japan
Memory: 30 Measurements
Irregular heartbeat detection: Yes
Price: Starts from Tk. 6,500/-
Double Head Full Body Massager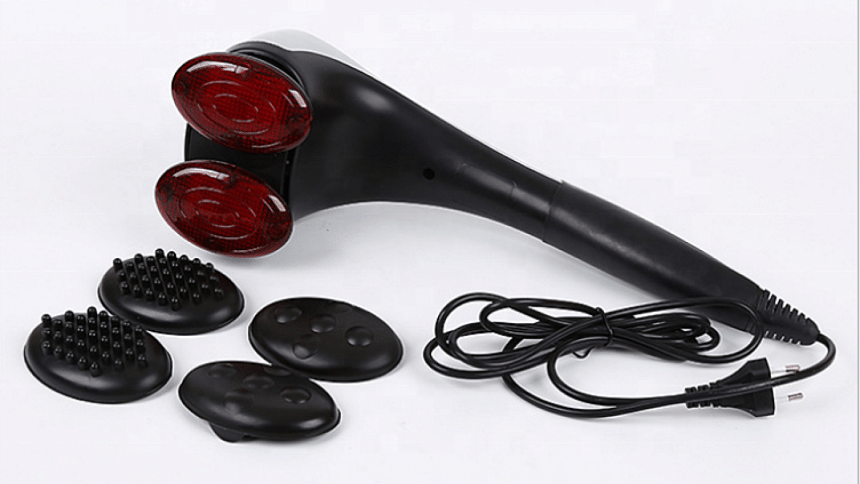 It comes with a variable-speed, infrared handheld body massager hammer. A handful of quick moves with this device is enough to remove the temporary difficulties due to irregular blood circulation in the body. The massager effectively works to remove any sudden pain or inertia in any body part, especially muscle joints, shoulders, legs, and lower back. The motor-enabled massager is movable to different body parts. The lightweight feature of the gear ensures portability while travelling to destinations far from home. The infrared technology of the machine works beneficially to regulate blood circulation and delivers a comfortable massage experience at home.  
Colour: Grey
Functionality: Dual massage and vibration, motor movement, infrared technology
Design: Ergonomical
Voltage: 220-250 V
Plug type: EU Plug
Power mode: Vehicle Power Supply
Control method: Computer Type
Push and pull switches: Yes
Price: Starts from Tk. 1,799/-
Philips Beard Trimmer BT3102/15
A beard trimmer as a gift is something any active adult man should appreciate. This Father's Day is the perfect time to replace your father's old trimmer with a fresh new one. While Philips is already known as a reliable shaver and trimmer brand, the BT3102/15 is an exemplary addition to its lineup. It not only provides a smooth and fast shave, but its precisely angled blades will also ensure a safe shaving experience - making sure the skin is never cut even during the quickest shaves. The device comes with a foil guard to protect the skin during closer shavers and catches falling and low-lying hair on the go.
Dimensions: 19 x 6 x 10 cm
Weight: 0.3 kg
Blade material: Stainless steel
Blade size: 1 mm precision settings
Power source: Battery
Runtime: 60 minutes of cordless action per 10-hour charge
Price: Starts from Tk. 4,000/-