Exclusive iPhone 15 reveals showcase redesigned looks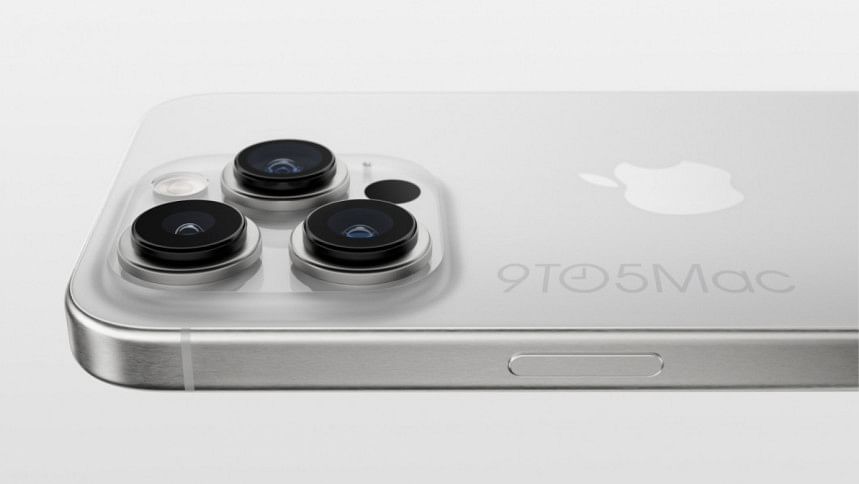 Apple enthusiasts, brace yourselves for the most significant iPhone upgrade yet. 9to5Mac has exclusively shared details of the upcoming iPhone 15 Pro design, and it's looking like a game-changer. With an all-new titanium casing and a rounder-edged design, the iPhone 15 Pro is going to look and feel more premium than ever before. The following updates are based on trusted speculations from 9to5Mac and are not officially confirmed yet by Apple.
According to multiple sources, the iPhone 15 Pro will feature a bigger and thicker camera bump, with individual lens protrusions more than doubled from the iPhone 14 Pro's massive cameras. There are also rumors of an all-new sensor technology that will capture more light and reduce overexposure or underexposure in specific settings, which means significant camera improvements from generation to generation.
Another exciting development is the inclusion of USB-C on all iPhone 15 models, with the fastest charging limited to USB-C cables certified by Apple. Haptic volume and mute buttons will replace physical buttons and a mute switch, and the device will feature a subtle curvature of the edges, transitioning seamlessly into the titanium frame.
Perhaps the most exciting change is the all-new deep red color (exact color code being 410D0D), which is rumored to replace Deep Purple and sit alongside Apple's usual White, Space Black, and Gold. Moreover, the iPhone 15 Pro's bezels measure at a mere 1.55mm, with both the front and back glass featuring a subtle curvature of the edges.
The device's dimensions have changed, making it slightly smaller than the iPhone 14 Pro due to its smaller bezels and the same overall screen size. With a measurement of 70.46mm by 146.47mm and a thickness of 8.24mm, the iPhone 15 Pro is designed to fit comfortably in the palm of your hand.
While these details have not been officially confirmed by Apple, the leaked information seems to be credible, and it looks like Apple is gearing up to reveal something remarkable. The iPhone 15 Pro is expected to make its grand appearance later this year, and we can't wait to see what other surprises Apple has in store.