Elon Musk launches new AI company called xAI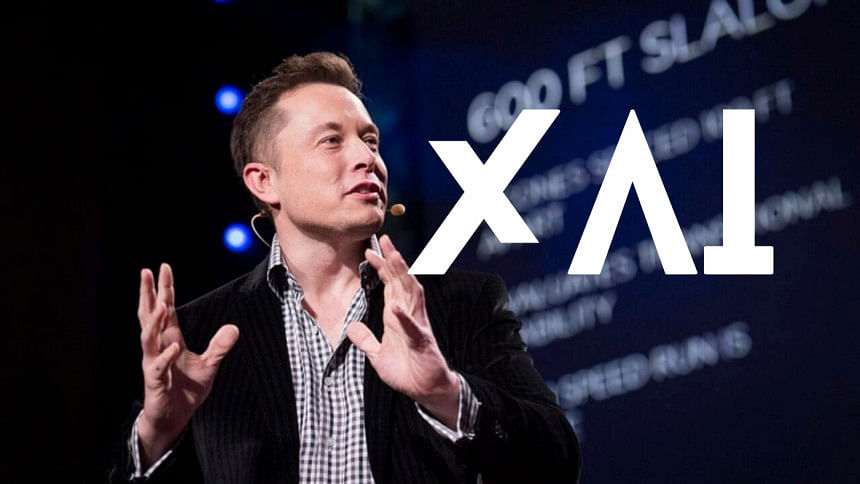 Elon Musk, the CEO of Tesla and SpaceX and owner of Twitter, has announced the launch of a new AI company called xAI. The company aims to delve into the mysteries of the universe and "gain a deeper understanding of its true nature." "The goal of xAI is to understand the true nature of the universe," said the company website. Musk and his team plan to share additional information about xAI in a live Twitter Spaces chat scheduled for Friday.
The team members behind xAI are experienced professionals who previously worked at reputable organisations such as DeepMind, OpenAI, Google Research, Microsoft Research, Twitter, and Tesla. They have been involved in notable projects including DeepMind's AlphaCode as well as OpenAI's GPT-3.5 and GPT-4 chatbots. Musk's intention with xAI appears to be positioning the company as a competitor to established players like OpenAI, Google, and Anthropic, which have developed leading chatbot technologies such as ChatGPT, Bard, and Claude.
Reports from April indicated that Musk had obtained a substantial number of GPU processors from Nvidia, potentially to power a large language model for xAI. In an interview on Fox News Channel during the same month, Musk revealed plans for another AI tool called "TruthGPT," expressing concerns about existing AI companies prioritizing systems that conform to political correctness.
Dan Hendrycks, the executive director of the Center for AI Safety, a nonprofit organisation based in San Francisco, is among the advisors for xAI. The organisation gained attention in May when it published a letter, signed by several tech leaders, emphasising the importance of addressing the risks of AI-induced extinction as a global priority, alongside other societal-scale risks such as pandemics and nuclear war. However, the letter faced criticism from some academics and ethicists who believe that focusing excessively on potential future threats of AI detracts from addressing the present-day harms caused by certain algorithms to marginalised communities.
Greg Yang, co-founder of xAI, stated that the company would explore the mathematics of deep learning and strive to develop a comprehensive theory for large neural networks, aiming to elevate AI to the next level.
Musk officially incorporated xAI in Nevada in March. While he had previously used the name "X Corp" in financial filings related to Twitter, xAI's website clarifies that the company is separate from X Corp. It also highlights xAI's intention to collaborate closely with Twitter, Tesla, and other companies in pursuit of their shared mission.