Dhaka Motor Show 2023 begins March 16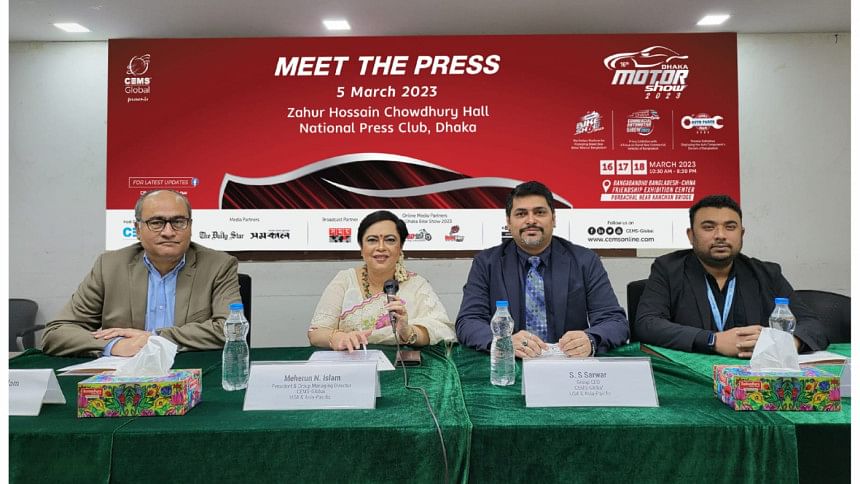 The 16th Dhaka Motor Show 2023, organised by CEMS Global USA, is set to begin on March 16. The Dhaka Motor Show annually features a large international exhibition of automobiles and is a much-anticipated event for local motor enthusiasts.
This year, the event will also include the 7th Dhaka Bike Show 2023, the 6th Dhaka Auto Parts Show 2023 and the 5th Dhaka Commerical Automotive Show 2023 exhibitions. The event will be held at the Bangabandhu Bangladesh-China Friendship Exhibition Centre, Purbachal, Dhaka from March 16 to 18. 
The Dhaka Motor Show is regarded as local fans as a one-stop platform to showcase the latest and newest technologies of the local automotive industry. At this exhibitions, buyers, visitors and entrepreneurs can get acquianted with brand new cars, parts and accessories and meet up with fellow local enthusiasts. 
As per a press release, this year's Dhaka Motor Show will host 550 booths and 300 exhibitors from 15 countries, including Japan, China, India, Indonesia and Malaysia. More than 25 Indian companies are also participating in this year's motor show. The exhibitions will be open to the public every day from 10:30 am to 08:30 pm.