DFSK EC36: utility, now electric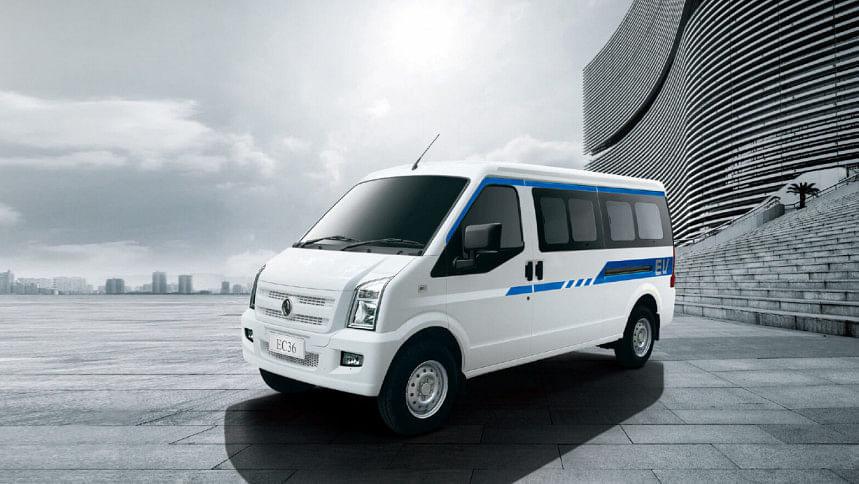 DFSK, a Chinese company fairly new and rapidly getting popular in the Bangladeshi markets, mostly for producing mid-tier SUVs, are on their way to releasing their first-ever fully electric vehicle. From a general standpoint, it may seem like a reiteration of a recycled SUV design with an added electric powertrain. But some may also call it a new, unorthodox utilitarian minibus. Keep reading to find out more about the new DFSK EC36.
What is it?
The DFSK EC36 is an 11-seat vehicle designed by the Japanese company folofly, coming in two configurations, a minibus or a blind van; there's a choice, where the latter eliminates the passenger seats at the back. The EC36 could completely fly under your radar as any standard van on the road because of how "normal" it looks. There is nothing associated with the electric vehicle stigma of being overly angular, having anything doing with sharp edges or modifying the front end to mute it for better aerodynamics; rather the whole van is "muted" from having the electric vehicle aura, sporting a rather humble design of just any regular van, now with an electric motor. Apart from that, the van comes with 14'' wheels across all models.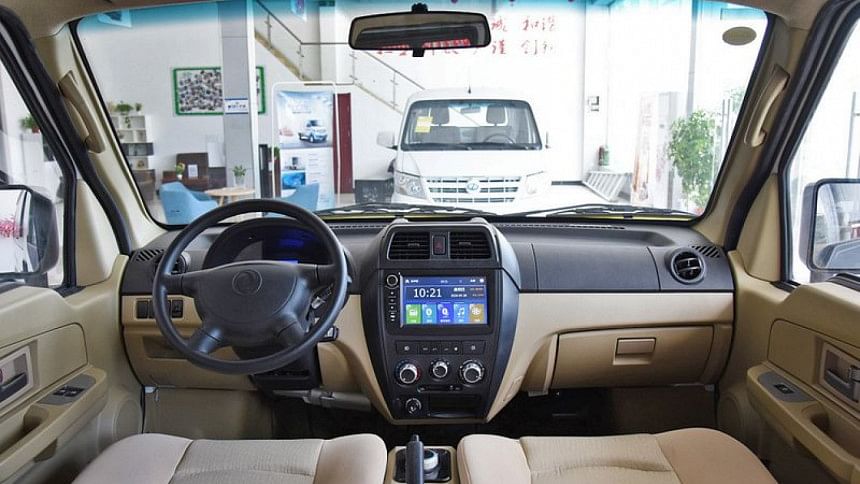 Interior
Utility Van interiors in general do not carry any sort of extra things apart from the bare minimum in general, but when it comes to the EC36, there are a number of niceties such as a complete 7'' LCD infotainment system with Bluetooth audio, a backup camera, as well as automatic climate control.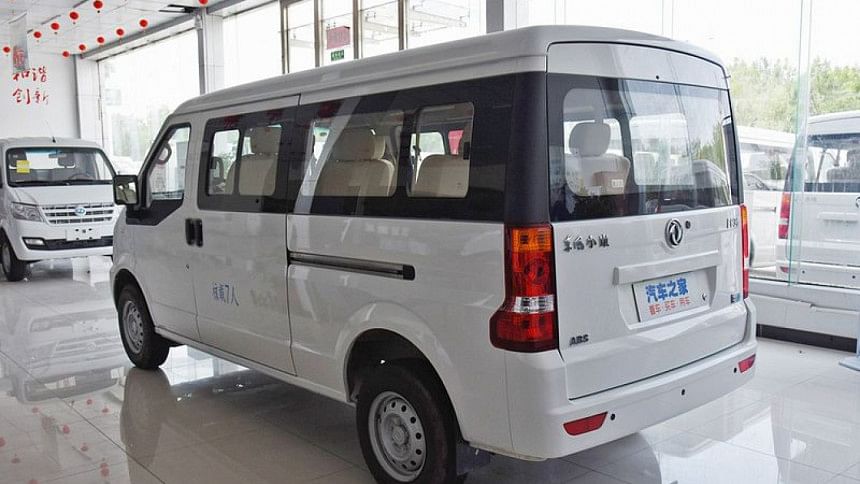 Specification
The EC36 comes with a single Permanent Magnet Synchronous Motor, capable of producing 60 kW of power and 80 Nm of torque paired with a 42 kWh battery which can deliver an estimated total of 300 km in range. The car has two modes of charging where the quick charge mode can charge the car from 20% -80% in eighty minutes whereas a full charge on standard mode could take up to eight hours. Other than that, the components on the EC36 are IP67-certified dust and water-resistant.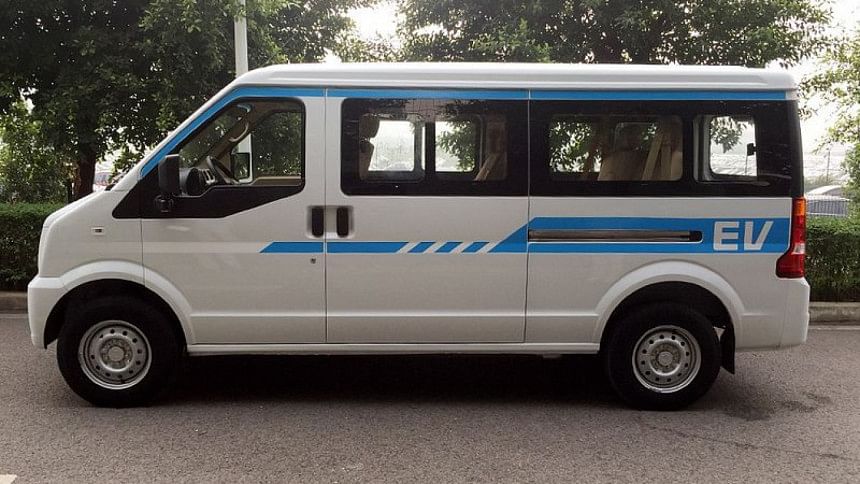 Verdict
Being DFSK's first-ever electric vehicle and not an SUV but a van for the South Asian market is a bold decision, perhaps targeting a market that has rarely seen any electric vehicle in regular use. Bangladesh is a country with heavy traffic and narrow roads, managing fuel is contradictory to the fact of how long commuting can take from point A to B where the anomalies of city driving change almost every week, at least in Dhaka. EVs in general have been doing the best in terms of pushing miles at the lowest cost whereas if range anxiety is not taken into account, e-kilometres can be the way to go in delivering goods.
It can be seen that more electric vehicles are getting normalised with regular vans and pickup trucks coming with an electric powertrain, where there is not much competition yet in this particular segment, apart from the Mitsubishi Minicab MiEV, which is yet to come in our country officially, and the Folofly F1 EV 1 Tonne truck, which recently has been made available in Japan commercially, where the latter is the company which designed the Chinese truck, ironically. This movement towards electric commuting shows the world that an EV future is nearer than people thought even in countries where infrastructures for supporting these vehicles are still in early development.