Banglalink launches 'Health Hub', country's first digital health aggregator platform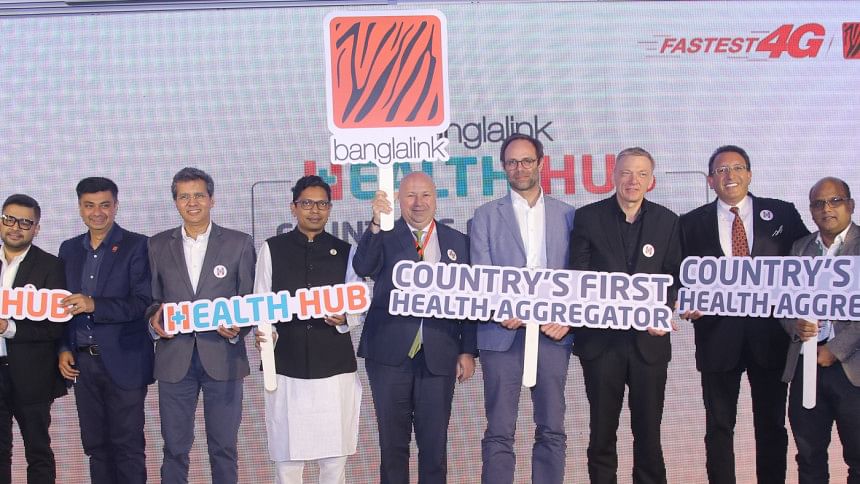 Telecom operator Banglalink has recently launched the country's first digital health aggregator platform, 'Health Hub', through a launch event at the capital. 
Zunaid Ahmed Palak MP, State Minister, ICT Division, was present at the launch event of 'Health Hub' as the chief guest. 
Kaan Terzioglu, Group Chief Executive Officer, VEON, Erik Aas, Chief Executive Officer, Banglalink, and other high officials of different organisations were also present during the event.
"Our healthcare sector has already started reaping the benefits of digitalisation. This kind of collaborative endeavour can accelerate the digitalisation of this sector further and make medical services more accessible to our citizens." Palak said.  
Introduced as a feature in the MyBL app, 'Health Hub' will be a one-stop healthcare solution for Banglalink customers. Customers can avail a wide array of affordable digital health services provided by 'Health Hub' partners - Daktarbhai, DocTime, and Pulse - through this platform.