Apple might reveal iPhone 14 this September: reports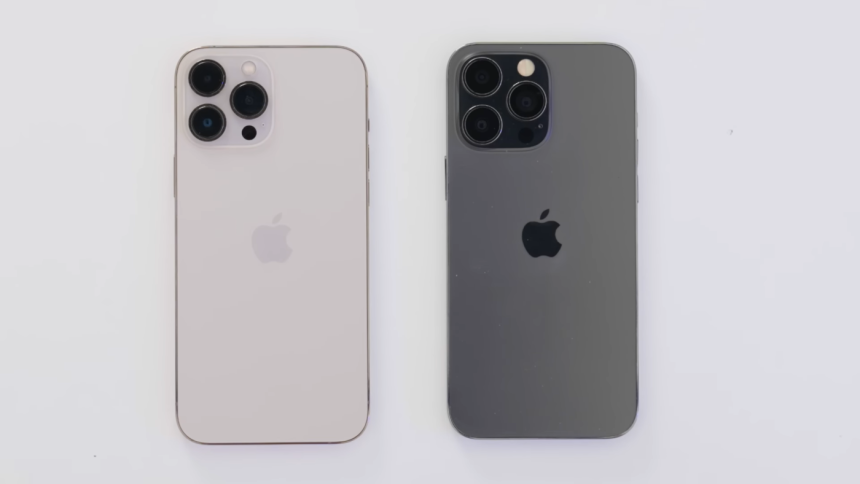 Apple might be revealing the iPhone 14 this September, according to reports from 9to5Mac, PhoneArena, Trusted Reviews and other sources.
Usually, Apple hosts three to four events per year, with at least one event in September on just iPhones and Apple Watches. 
While the company has not officially confirmed its September iPhone event yet, reports are suggesting that the event will be held on this year's September 13, with the speculated reveal of the brand new iPhone 14.
New versions
According to reports, Apple will introduce four versions of the iPhone 14, including the Max, Pro and Pro Max versions. 
These reports also claim that the regular version of the iPhone 14 and iPhone 14 Pro should have a 6.-1 inch display, and 6.7-inch display for Max and Pro Max versions. 
Additional reports state that there will be no iPhone 14 mini announced this year.
New features
The iPhone 14 will reportedly include a notchless display and a new face recognition hardware. It is also rumoured to have a flat-edged design and diagonal camera layout - similar to the iPhone 13. 
A report back in 2021 by Apple analyst Ming-Chi Kuo stated that newly released iPhone models in 2022 would not contain a notch. Instead, Apple will be using a single hole-punch style design, similar to Android phones.
Latest leaks seem to suggest similar changes to the iPhone 14, with some leaked model designs featuring both pill-shaped and circular cutouts.  It is expected that the pill-shaped cutout will contain the front cameras, and the circular cutout for the new Face ID dot projector. 
Price
Regarding the price, reports state that the iPhone 14 will start at $799, iPhone 14 at $899, iPhone Pro at $1099 and iPhone Pro Max at $1199. 
To compare, the iPhone 13 lineup started from $699, with $1099 for the Pro Max. The $100 increase across the lineup is said to have been included because of the increased production cost.
Reports from PhoneArena add that alongside the iPhone 14 announcement, Apple might also reveal the AirPods 2 and three new models of the Apple Watch, this September. 
While none of this information has been officially confirmed by Apple yet, September 13 will still be a date to look forward to.