Amazon closing down Alexa, the popular web traffic ranking site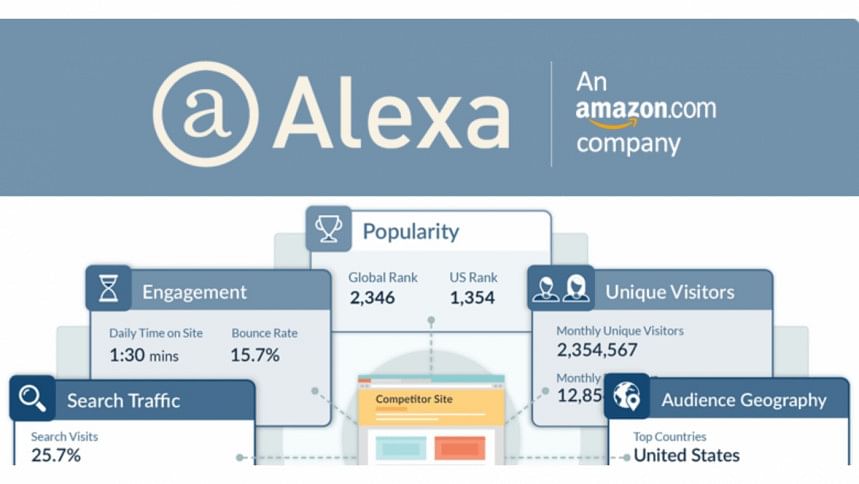 E-commerce giant Amazon has announced plans to close down its global website ranking system and competitor analysis tool "Alexa.com". The announcement was made this Wednesday saying that Alexa.com will be continuing till May 2022 after which no web traffic-related information will be updated. 
Alexa.com, a subsidiary company of Amazon, is widely known for its global ranking system which uses web traffic data from its partners to list the most popular internet companies. The service has been available for 25 years and is immensely popular for its free global ranking.
In Bangladesh, many relied on their web-ranking tool to get an understanding of the web-market dynamics though experts argued that the metrics behind the web ranking was deeply flawed. 
Amazon has already stopped offering new subscriptions and customers with existing subscriptions will continue to have access to the Amazon data and SEO tools, says a press release issued by Amazon.