63% ASEAN citizens fear post pandemic financial crisis: World Economic Forum
World Economic Forum releases its latest ASEAN digital generation survey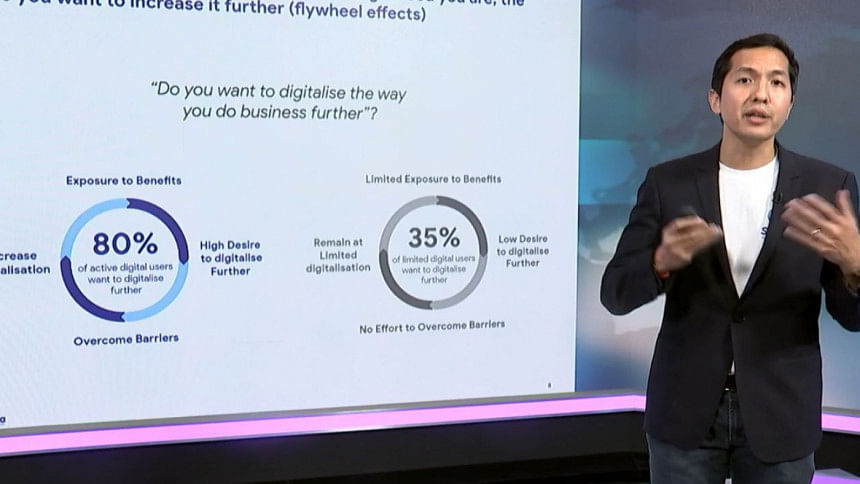 The World Economic Forum has released its latest youth survey, "ASEAN Digital Generation: Pathway to ASEAN's Inclusive Digital Transformation and Recovery" - during a virtual briefing session on Wednesday, October 13, 2021. 
The survey was conducted in 6 South-East Asian countries amid the Covid-19 pandemic, where around 86,000 people participated, making it one of the most extensive surveys in the ASEAN region. The session, in collaboration with The Straits Times, was moderated by Ravi Velloor, Associate Editor, The Straits Times, with the introduction made by Joo-Ok Lee, head of the regional agenda for Asia-Pacific at the WEF.
Dr Santitarn Sathirathai, Group Chief Economist, Sea Limited, presented the survey's results and key highlights. It showed that the pandemic had affected people negatively, especially for MSMEs and women. 62% of respondents thought the post-pandemic world would be very different from before, and 63% are most worried about the economic and financial crises after the pandemic is over. However, ASEAN citizens showed a sign of adaptation as 50% of the wholesale and retail trade sector had the highest share of people starting new businesses, mostly in online businesses.
As per the survey, 87% of MSME owners see digitalisation as important for economic recovery, and businesses with an online presence are less likely to face any decline in income. Among the respondents, MSME owners are more likely to use digital tools for payments (75%) and loans (53%) than ordinary ASEAN people. 
Santitarn said, "One of the key implications for policymakers is that they can nudge people to try using digital tools and experience the benefits, kick-starting the virtual circle. eBelia, a government initiative by Malaysia, is really a good example of such a scenario."
YB Senator Tengku Datuk Seri Utama Zafrul bin Tengku Abdul Aziz, Minister of Finance of Malaysia, said, "More than 95% business entities are MSMEs contributing to 40% of GDP in Malaysia. We have allocated 30 billion ringgit to assist these groups, and we also have microfinancing programmes to support entrepreneurs, especially female ones." 
"The pandemic has shifted many activities online. And Malaysia has seen an 89% increase in the volumes of using e-wallet. People are now more interested in using digital tools for payments. We have seen many studies in our country showing that more people, especially owners of MSMEs now prefer contactless payment options in the light of the pandemic," he said while talking about digital inclusion.
La Hieu Hue, Managing Director, Van Dat Co. Ltd mentioned how the unexpected fourth wave of the pandemic hit Vietnam when they were just healing from the past hit and began to do well. Amid the pandemic, they implemented a '3T' policy in which businesses could remain open and operate, but workers would live on sites temporarily. Or they would have designated and restricted locations only from where they could go to their workplace. 
Though such policy ensured that businesses could still function, it increased additional costs to arrange space for workers to live and regular Covid-19 testing facilities, which were difficult for many MSMEs to bear. 
"We continued this policy for a couple of weeks but stopped for such barriers. The biggest lesson we learn from here is flexibility and adaptability are essential, especially in tough times," she added.