2022: the year of technological resurgence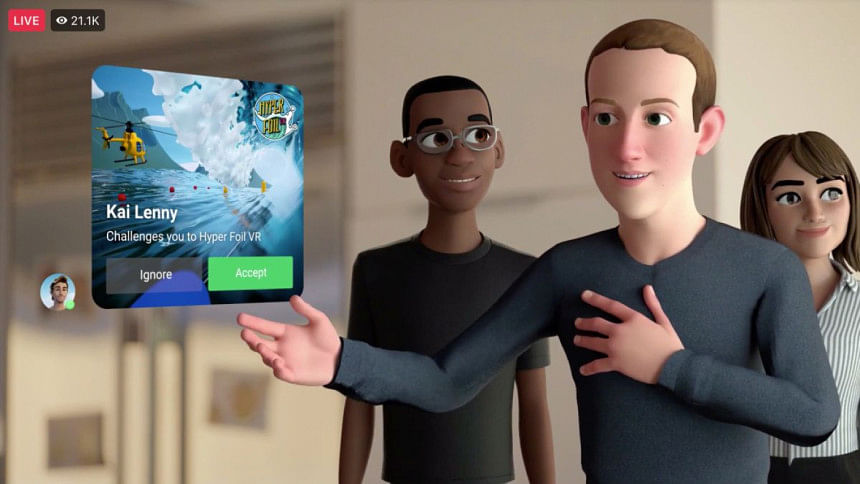 2020 and 2021 will remain memorable, in large parts, for Covid-19 and the worldwide lockdowns it induced. 2022 was the year of recovery - as restrictions lifted and we became reintegrated into society. Combined with the post-Covid transformation as well as the introduction and integration of many new forms of technology, 2022 marked the resurgence of the global tech sector. Before the year officially ends, let's take a look at the biggest tech happenings in 2022.
A brand new reality - the Metaverse
Despite the concept of virtual reality being around for a long time, the term 'metaverse' gained new traction in 2022, especially with many new public and government agencies investing heavily in virtual reality platforms. According to the global management consulting firm McKinsey & Company, from January to May 2022, over $120 billion has been spent worldwide to create and support metaverse-related infrastructure. That's more than twice the amount in the whole of 2021, which was about $57 billion. 
Despite such massive investments, it doesn't seem as if metaverse is making the waves as expected. Meta, currently a key player in the metaverse game, reported a loss of $3.7 billion in Q3 2022 from its Metaverse division alone, resulting in an 18% fall in the company's stock prices. Despite such alarming figures, CEO Mark Zuckerberg remains adamant about Metaverse's success, still churning out VR-augmented hardware and software, including Quest Pro headsets and the Horizon World project, to relatively mixed reception thus far. 
Massive layoffs
The return to physical work after over a year of Covid-induced lockdowns hasn't been a smooth transition for many. Tech companies have reported a staggering number of employee layoffs in 2022, with reasons ranging from rising costs of inflation or the inability to cover losses during the lockdowns. Just last month, Meta announced laying off over 11,000 employees primarily involved in Meta's metaverse and apps development. 
After taking over Twitter, on November 4, Musk fired 3,700 employees, which is about half of the company's entire workforce. On his first day of office, Musk also fired several top executives, including the ex-CEO Parag Agrawal. On August 31, Snap Inc. confirmed the firing of about 1,300 of its employees to reduce the company's operational costs. Netflix, in a year of reported losses, laid off 150 employees. Announced back in August, Ford Motor Company started laying off 2,000 full-time workers and 1,000 contact workers from their US, Canada and India offices. 
Elon Musk's Twitter takeover
In the realm of tech and social media, there was perhaps no person more in the spotlight this year than the eccentric billionaire Elon Musk. After countless back and forths, the Tesla CEO managed to acquire the popular social media website Twitter for $44 billion. What started as a 9% share on Twitter and being the platform's biggest shareholder on April 4, eventually lead to October 27 - when Musk walked into the Twitter HQ, carrying a sink, claiming his throne as the new owner of the company. With Musk at Twitter's helm, the platform saw tumultuous waves of changes, including employee firing, account bans, restoration of previously banned accounts, constant regulation updates and frequent feature changes.
New phones galore
Like every year, 2022 introduced a bunch of new smartphones and gadgets for tech lovers. Perhaps the most talked-about new product this year was the highly anticipated iPhone 14 and its variants, unveiled on September 7, with the Pro and Pro Max versions showcasing the interactive Dynamic Island widget feature. 
iPhone 14 Pro and Pro Max also feature a new pill-shaped cutout that replaces the notch system, as well as an always-on display and A16 bionic chip. The same event also unveiled the Apple Watch Series 8, Apple Watch Ultra, 2nd gen of Apple Watch SE and 2nd gen of AirPods Pro. At WWDC 2022 held from June 6 to 10, Apple also announced the brand new iOS 16 OS, their next-gen M2 silicon chip and revamped versions of the MacBook Air and MacBook Pro with the new chip. 
In the Samsung Galaxy Unpacked 2022 event held on August 10, we witnessed the unveiling of Galaxy Z Flip 4, Galaxy Z Fold 4, Galaxy Buds 2 Pro and Galaxy Watch 5 and Watch 5 Pro. On October 6, Google announced their latest lineup of smart gadgets: Pixel 7, Pixel 7 Pro, Pixel Watch and Pixel Tablet. Some other noteworthy new products by other companies include the innovative Nothing Phone 1, the gaming laptop Asus ROG Zephyrus G15 and the 2022 version of Dell XPS 13.
AI taking over creative arts
2022 was the year when AI made significant strides in pursuing the humane talent of creative arts. With easy-to-use art generators such as Midjourney, DALL-E and Stable Diffusion, it is now possible to create masterpieces in seconds using only text/pre-generated images as prompts. Launched in November by Open AI, the same team behind DALL-E, the conversational AI called ChatGPT redefined chatbots and gave birth to many AI-generated contents based on natural language processing (NLP). However, as 2022 dwindles, there have been artists and writers protesting the ethical nature of such AI, with many condoning the practice of machine learning in supposedly editing, repurposing and even 'stealing' human-generated content. 
To infinity and beyond
Space exploration took historic steps in 2022. On July 12, NASA unveiled the first batch of images taken by the world's largest telescope, the James Webb. These images mainly consisted of the exoplanet WASP-96 b, the nebula of dying stars called South Ring Nebula, the group of five galaxies called Stephen Quintet and a star-forming region called NGC 3324. We also learned brand new details about distant stars and their life cycles. On September 16, the DART spacecraft successfully redirected the incoming asteroid Dimorphos, reducing its orbit by 32 minutes, in the first-ever attempt of such kind. On 16 November, NASA launched Artemis 1, their first unmanned flight to the moon.
2022 was undoubtedly a significant year for science and the development of modern technology. Despite the world recovering from the post-Covid work transformation, the global tech sector has seen a massive surge in advancements - with surely, more wonders to come in the brand new 2023.