Smells like tea, spices, mountains, and petrol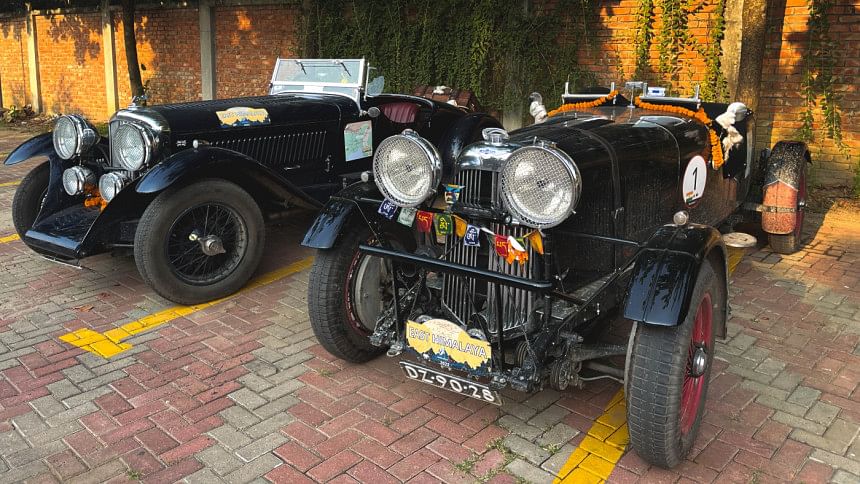 Destination Rally, a collective vintage car rally group originating in Belgium, with members from all over Europe came to visit Bangladesh as a part of their East Himalaya Rally, which started from Kolkata in India and covered Nepal and Bhutan. Cars as old as pre-World War II Bentleys and other vintage cars from Porsche, Mercedes Benz, Aston Martin and Austin make up the entourage.
As a part of their route, the team entered Bangladesh through the Sylhet border and made their way through Moulvibazar to Rajendrapur, where we could catch them and ask about their experience so far in the country as well as a little bit about the group's origin story.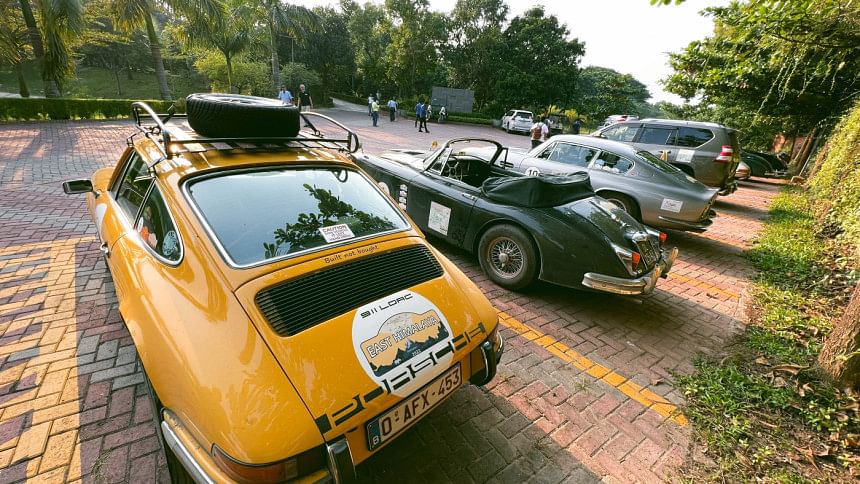 Origin Story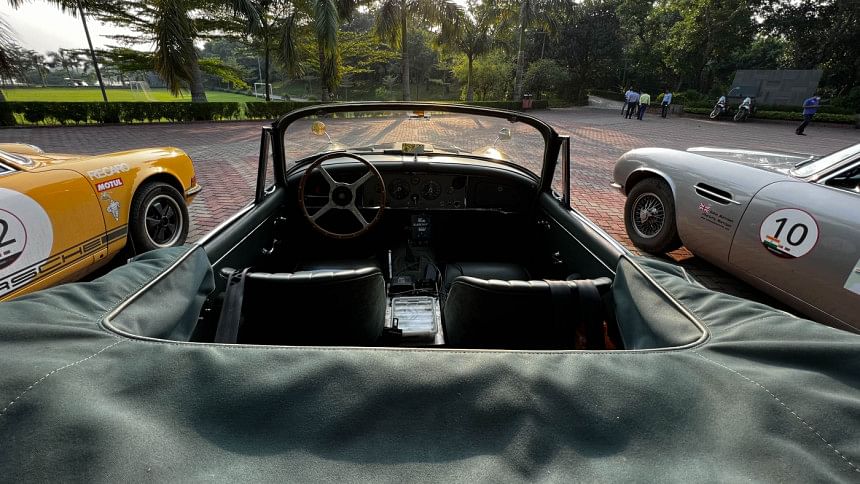 Destination Rally is a Belgian collective group, managed by Bruno Leunen, who is also the rally director. Being an avid traveller and car enthusiast, it was Bruno Leunen's passion for driving which drove the project: arranging Rally with classic cars in exotic locations with guaranteed scenic routes. Apart from that, the team has amenable mechanics with a parts car on deck, a trailer, also including an ambulance for any sort of medical emergency in any location.
East Himalaya Rally Bangladesh Route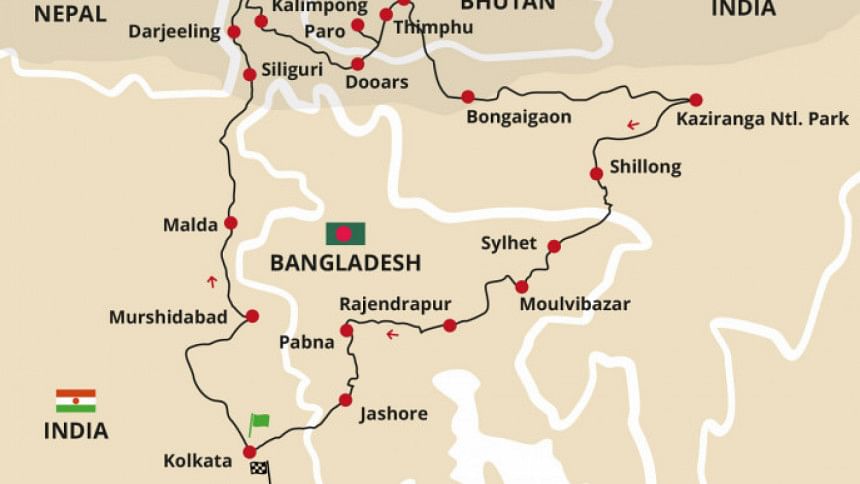 Originally, the plan was to go through Myanmar first and then enter Bangladesh, but due to the situation still being unstable in the country, they choose to enter directly in Bangladesh. The management team of the rally tends to visit the countries beforehand to choose the routes that the rally is going to use. When it came to driving in Bangladesh, the rally team tried to avoid main highways because of the traffic conditions, instead, they use local public bypasses to get the cars around to their destinations. So far, they have explored Sylhet, Moulvibazar, and Rajendrapur, and they will move to Pabna and then Jessore, and then successfully back to Kolkata, where the rally is said to end.
Coming from the Destination Rally team, their overall experience was good in Bangladesh, the roads were comparatively good compared to other terrains they had driven before although, upon entering the country, a Porsche 911 broke down, and people have been hospitable, welcoming and friendly and the Bangladeshi food was appreciated.
The Cars
There were 18 cars in total registered for the rally, mostly European classics, starting from Porsche 911Es, to an Aston Martin DB6. A few Mercedes Benzes were the oldest, dating back to 1950. A couple of SL convertibles and W123s, an Austin Healey, pre-World War II Lagonda and Bentley, a Jaguar E Type, two BMW 800cc motorbikes and a Toyota Hilux were there and have been the Destination Rally saviour since day one.
Future Rallies
The Destination Rally team wants to return to Bangladesh in 2025. But before that, the team has planned to go to Sri Lanka in January 2023; a few cars will start heading to the country after the immediate end of the rally, in Kolkata. The team always hopes to expand the entourage and include more classic cars in their rallies and is always looking out for new challenges and scenic routes.