14-year old Bangladeshi-American boy joins SpaceX as youngest employee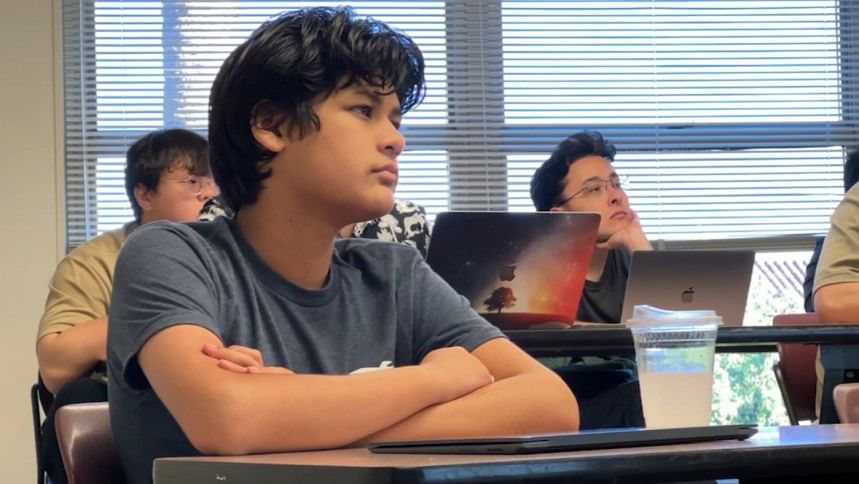 Elon Musk's SpaceX has welcomed its youngest-ever employee, Kairan Quazi, a 14-year-old software engineer of Bangladeshi-American descent. 
Taking to LinkedIn to share his accomplishment, Quazi exuded excitement at the prospect of joining the Starlink engineering team, which he proudly hailed as the "coolest company on the planet." Starlink represents SpaceX's cutting-edge satellite internet service.
In his LinkedIn post, Quazi shared, "I am overjoyed to embark on this journey as a software engineer with the revered Starlink engineering team at the world's coolest company. SpaceX's refusal to assess my worth based on age, unlike many others, is truly remarkable."
Born to Bangladeshi parents, Mustahid and Julia Quazi, Kairan Quazi astounded those around him by speaking in full sentences at the age of two—an early indication of his exceptional intellect, as reported by the LA Times.
By the time Quazi reached the third grade at nine years old, he reportedly found the standard school curriculum to be a "lackluster challenge" for his advanced capabilities. Just a few months later, he secured an internship as an AI research co-op fellow at Intel Labs. At the age of 11, Quazi embarked on his formal studies in computer science and engineering.
In 2022, Quazi's talents were put to use during a four-month stint as a machine learning intern at the cyber intelligence firm Blackbird.AI. His contributions included designing an "anomaly detection statistical learning pipeline" to identify instances of social media content manipulation, according to his LinkedIn profile.
As he prepares to graduate from Santa Clara University's School of Engineering, Quazi is poised to make history as the institution's youngest-ever graduate.
Earlier this year, the 14-year-old took to Instagram, documenting his preparations for a significant job interview. Weeks later, he proudly shared a screenshot of the job acceptance letter he received from SpaceX.
Julia Chowdhury Quazi, Kairan's mother, is a Wall Street executive. She, along with her son Kairan, resides in the Bay area of San Francisco, USA. Mustahid Quazi, Kairan's father, originally hails from Manikganj and currently works as an engineer.
Reports indicate that the teenager plans to relocate with his mother from Pleasanton, California, to Redmond, Washington, to begin his work at SpaceX.