Suspend process of act on political parties' registration: BNP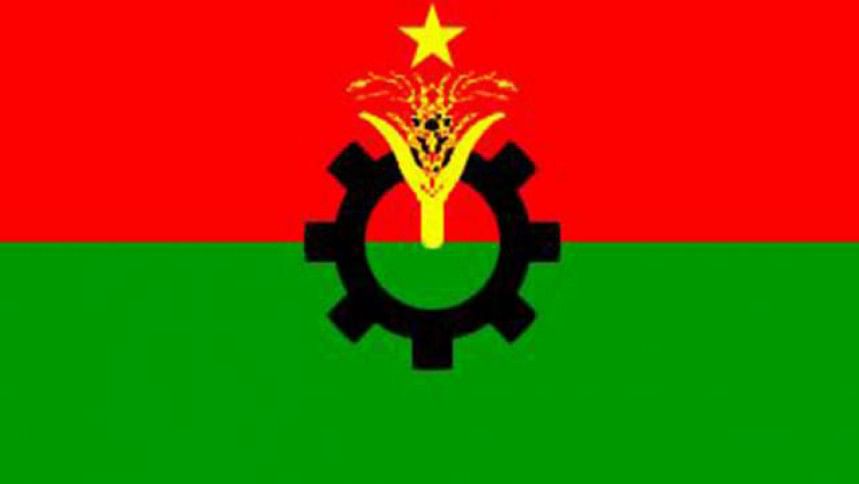 Bangladesh Nationalist Party urged the Election Commission to suspend the work of preparing law for political parties in getting their registration due to ongoing coronavirus situation.
"Election Commission initiative to frame a law to register political parties amid this crisis when people are struggling to survive, might have a political agenda," BNP joint secretary general Moazzem Hossain Alal told reporters this afternoon.
"We want suspension of the process," Alal said after handing over BNP secretary general Mirza Fakhrul Islam Alamgir's letter to the EC senior secretary Md Alamgir at latter's office.
He said that draft law have some discrepancies and they let the EC secretary know.
Alal, who led four member BNP team, said that they have not submitted any opinion regarding the draft law as they have demanded suspension of the process.
The Election Commission on June 17 uploaded a draft of a law titled "Registration of Political Parties Act-2020", with stringent rules for political parties getting registered, on its website, seeking opinions from all via email to [email protected] by July 7.
Till now, a political party needs to meet at least one condition out of three given in line with The Representation of the People Order-1972.
But according to the proposed law titled "Registration of Political Parties Act-2020", now political parties will have to fulfil at least two conditions out of three to get registered with the EC.
THE THREE CONDITIONS ARE:
A party needs to secure at least one seat with its electoral symbol in two previous parliamentary elections.
Securing of five percent of total votes cast in the constituencies in which its candidates took part in any of the aforesaid parliamentary elections.
It needs to set up a functional central office, by whatever name it may be called with a central committee, having offices at least in one-third administrative districts, and offices at least in 100 upazilas or metropolitan thanas. And the party must have a minimum 200 voters as its members in each upazila.
The EC prepared the draft of "Registration of Political Parties Act-2020", repealing the chapter VIA of the Representation of the People Order-1972 that now deals with the process of registration of political parties.