"We have achieved much on human development indicators"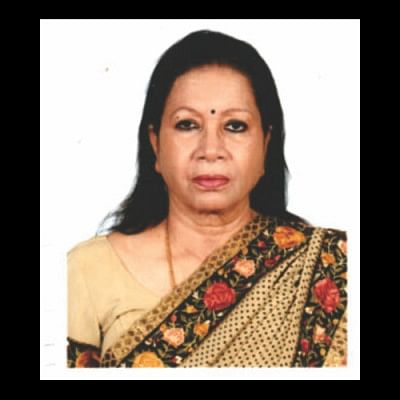 International Day for the Elimination of Violence against Women, a day to focus attention on the urgency and importance of elimination of violence against women. Committee on the Elimination of Discrimination against Women(CEDAW) was formed by the General Assembly In 1979.
Recently The Daily Star interviewed Salma Khan, Former Chair, UN CEDAW Committee .She discussed many issues like Bangladesh's achievements against Gender based Violence(GBV);What are the main obstacles in eliminating it; role of young people in removing it, etc. The excerpts are given below. 
In reply of the first question,What are the greatest achievements since the formation of CEDAW by the General Assembly in 1979?she said, "Starting from 1979, we have achieved much on human development indicators. In the last four decades, we achieved significant milestone in educating female and improving their health, reducing the fertility rate, maternal mortality, and child mortality. They are bringing their children to schools; they are ensuring sanitation for their family; they are going to health cares to vaccine their children. So, the credited goes to them. Our position is behind Sri Lanka and Kerala, but we are ahead of other countries in South-Asia. But women's contributions are not recognized in economic development."
How far has Bangladesh evolvedin terms of greater gender equality and especially the fight against violence and discrimination since then?
"We have achieved gender parity in primary education; we find more girls than boys in high school education. But women are still very much lagging behind in higher education, in skill development, IT sector, access to job and other opportunities," she said.
In a survey in 2011, 87% women are found subjected to domestic violence, mostly by their husbands, either physically or psychologically or in both ways. It has come down to 80% now, but they are facing an additional violence in recent times. That is economic violence. They are not much allowed to use the money they have or earn.
When asked, What are the main obstacles in eliminating GBV? she said, "Main obstacles are mind set and patriarchal culture. Icddrb conducted a research 2 years back. They asked men "Do you think your wife is subordinate to you?" surprisingly 97% village of men and 93% of city men said "Yes".
Fundamentalism must be erased from the society along with the enlightenment of women's consciousness of what they are.
We should let people know that this not only a cause of violence against women, or women right, but this is also a major hindrance to overall development. If you hinder 50% of your total population from relishing their rights, deny their development, and refuse to recognize their contribution, you cannot progress," she advised.
What more can be done in Bangladesh to overcome the scourge of GBV? Who should be doing it?
"No one can do it alone. It's a responsibility of the government. The NGO and the government should work together. Laws are there, but they must be implemented. PDB brought to light in a research that women are unpaid labourers. Their contribution must be recognized.
Exploiters exploit people who cannot protest and do not know how to protest. Even today I saw that anagitator has to pay with two legs. Who will stop it? Why the  violence against women is still too high in Bangladesh? It is because there is not much implementation of law? The administration remains silent most of the time," she replied.
What positive developments are currently taking place in Bangladesh in terms of fighting GBV? Is it all negative?
"I said there are many positive developments in terms of education (though up to certain levels), health, sanitation, literacy and so on. We are ahead of India, Pakistan and many others. Look at our export oriented garments and other industries. Women are working there as major work force.We have made exemplary development in ensuring family nutrition.
But the women should be given access to law, to resources. They are suffering from injustice. I won't say we are going down; we have made progresses. Only government can enforce law. NGO helps strengthening the women, but without justice, all goes down.
I worked for 14 years in CEDAW. You may go to international conferences, sign international treaties, but would not allow your own people to work in full force against the violence of women. What is the use? You sign a treaty with the UN that you will eliminate all discriminations against women, but you are keeping it in pen and paper only till 2016. What does it mean? Signing is all you do in a hurry. But you can never force implementing them, do not even help to ratify them. But how much we have attained of them?", she said.
Who are your idols and why?
"My icon is Begum Rokeya Sakhawat Hossain. Besides we have other leading figures in front of us as well. Sufia Kamal, Nilima Ibrahim, Begum Nurjahan are there.They taught us how to work for women and why," she replied.