Social Work
Jharna Dhara Chowdhury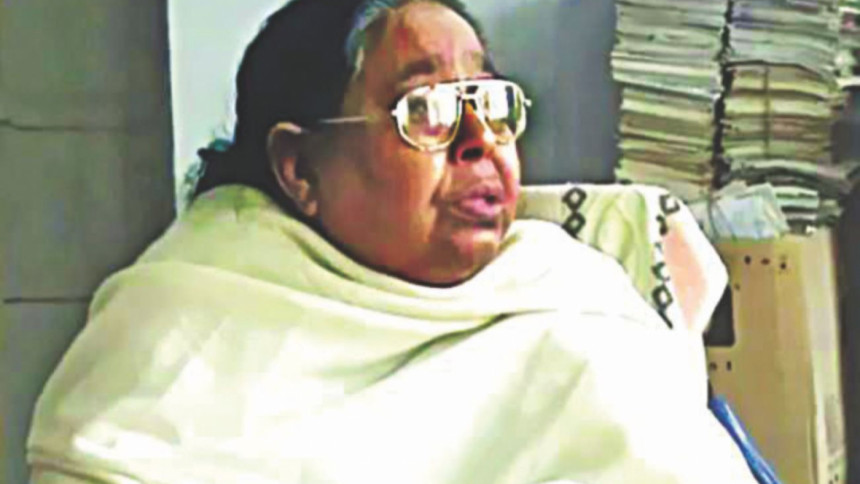 Harna Dhara Chowdhury is an eminent social activist and secretary of the Gandhi Ashram Trust in Jayag, Noakhali, Bangladesh. Born on October 15, 1938 at Lakshmipur, she has devoted her whole life to promoting peace, communal harmony and social justice, inspired by Mahatma Gandhi's non-violent creed. 
When she was eight, communal riots broke out between Muslims and Hindus, which forced her and her family to flee to Assam in India. Her house was burnt to ashes and many of her relatives were killed. Though she came back to her village after the violence subsided, the communal riot left a deep scar in her mind. The brutality of the riots shocked Mahatma Gandhi, too, who rushed to the region and went barefoot around villages for about four months preaching the ideals of communal harmony and non-violence until the clashes finally came to an end. Jharna was moved by Indian independence leader Mahatma Gandhi's principles of non-violence, self-reliance and community work, and decided to follow in his footsteps.
Jharna Dhara Chowdhury never met Mahatma Gandhi, but her life is a saga of incessant experiments with the values that the Mahatma stood for and of assiduously following his philosophy. In line with Gandhian belief that basic education is crucial to lifting people out of poverty, she and her sister started a school at the age of 17 for under-privileged children. Although they did not have prior experience or proper qualifications to run a school, their initiative was met with an overwhelming response. As they had no money to run the school, they would fast twice a week to save some money to buy books and other items for the children. But the school had to be closed down within a few years, after which Jharna Dhara became a full-time social worker. She has lived and worked in Dhaka, Chittagong, Comilla and many other parts of the country. Like many Gandhian followers, she stayed single to focus fully on her work. 
In 1990, Jharna took over the responsibility of running the Gandhi Ashram Trust in Jayag, Noakhali. Today, it is working directly with 25,000 poor families, both Muslims and Hindus. It has become a centre for various activities, including training programmes for rural women to boost their income, free education for poor children and schemes for poverty alleviation. She, along with her group of dedicated workers, continues to carry on the legacy of humanism and service in the Ashram. The Ashram works steadfastly to maintain peace and harmony between different communities. Jharna Dhara Chowdhury also travels frequently around villages in the Noakhali region, working to improve the lives of Dalits, who are at the bottom of the centuries-old Hindu caste system.
In recognition of her work, Jharna Dhara Chowdhury has received the prestigious Padma Shri award (2013), Begum Rokeya Padak (2013), Gandhi Seva Puraskar (2010), Ekushey Padak (2015) and Jamnalal Bajaj Award (1998).