Small Loans, Big Achievements: Inspiring stories of Bangladeshi SME entrepreneurs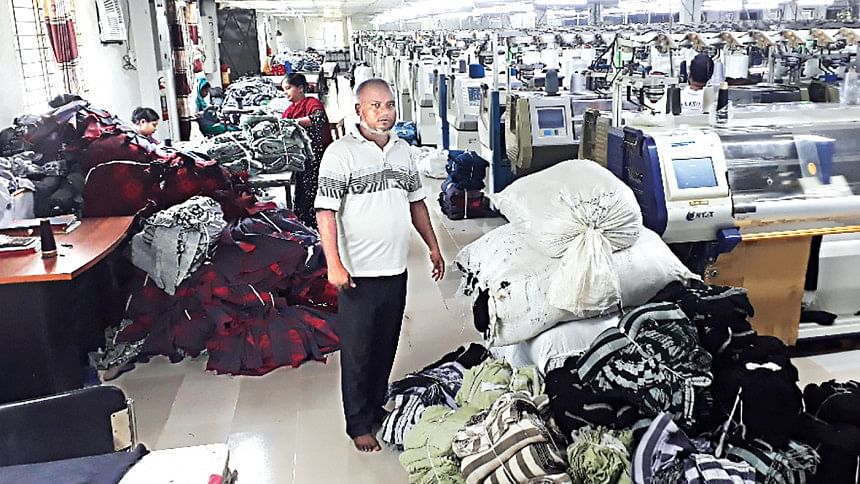 A Journey from Factory Worker to Entrepreneur
My name is Md. Kader. I have embarked on a remarkable journey filled with challenges and triumphs. After completing my HSC, I found myself working as a factory worker in a sweater knitting factory due to a family crisis. However, in 2015, driven by ambition, I took a courageous step into entrepreneurship and established my own business, Afifa Knitting.
Initially, my business was humble, operating with a single knitting machine from a shared-rented space in Ashulia, Dhaka. Although I started receiving orders, the limited machinery posed a significant obstacle in meeting the demands. Acquiring the necessary funds for working capital and essential assets proved to be a daunting task. Seeking loans from individuals and cooperatives only presented high-interest rates, endangering the stability of my business.
In 2018, a glimmer of hope appeared when Bank Asia Limited introduced me to SME loans and the government's special interest rate facility for the manufacturing sector. I successfully obtained a loan of BDT 4.20 million from their Ashulia Branch. This financial boost allowed me to purchase 11 knitting machines, greatly enhancing my production capacity and enabling me to meet client commitments effectively. The success derived from this expansion further motivated me to explore additional opportunities, opening doors to potential subcontracting agreements with renowned sweater exporter companies.
Bank Asia Ltd has played a pivotal role in my journey, providing loans on six occasions, totaling approximately BDT 19.20 million. With their support, I have acquired and installed 146 computerized flat sweater knitting machines within my factory, and I now employ a dedicated workforce of 90 individuals. Bank Asia Limited has become an invaluable financial partner, standing beside me as I continue to grow and fulfill my entrepreneurial aspirations.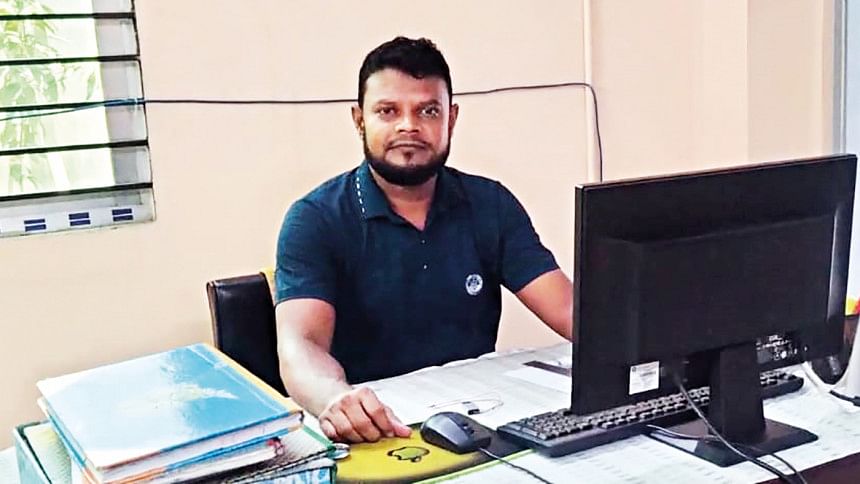 Nurturing Dreams with SME Loans
My name is Al-Amin, and in 2010, a life-altering event shaped my journey forever. The loss of my father left my family, including my mother and five siblings, in a state of helplessness and misery. To survive, I began working as a salesman at M/S. Samad Traders, a three-piece business in Bhulta, Gawsia, Narayangonj. However, the meager monthly wage of Tk. 5000 proved insufficient to meet our needs. It was during this challenging time that a dream took root within me—an aspiration to establish my own business, Gray Fabrics.
In 2014, my dreams started to materialize when Dhaka Bank Ltd. provided crucial financial assistance of Tk. 1.0 million. With their support, my business began to flourish, experiencing significant growth in the following years.
The trust and faith of Dhaka Bank in my potential led to subsequent extensions of the financial facility. In 2015, the bank extended its support to Tk. 1.50 million, followed by Tk. 2.50 million in 2017, Tk. 4.50 million in 2019, and finally, Tk. 7.0 million in 2022. These additional funds allowed me to expand my operations and invest in purchasing 15 decimal lands. Proudly, I established a "Woven Label Factory" adjacent to my Gray Fabrics business.
Thanks to the support of Dhaka Bank, I have been able to run my company independently and provide employment to a dedicated team of twenty full-time staff members.
My greatest aspiration is to provide my two children—a 6-year-old boy and a 6-month-old girl—with a quality education.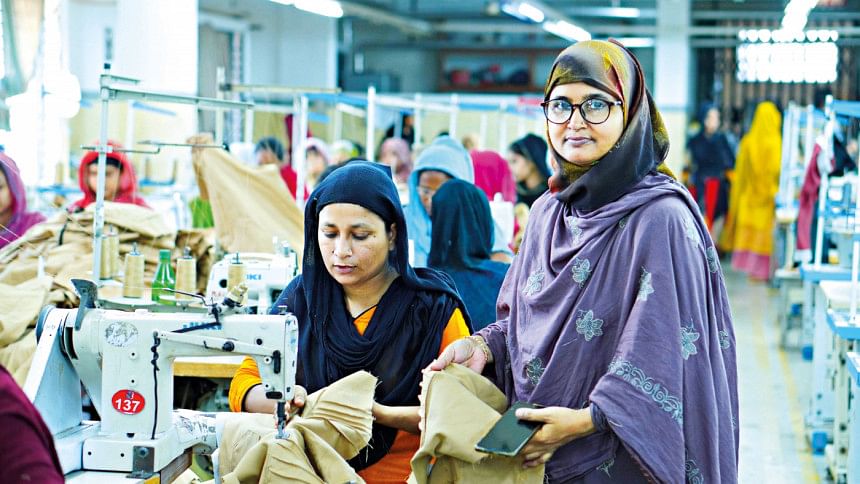 Sewing Dreams into Reality
I am Rehana Begum, the Managing Director of Standard Clothing Industries Limited. My story is one of resilience and determination that has propelled me forward against all odds.
Starting small, my success has reached incredible heights, astonishing those around me. I have proven that nothing is impossible for women, and throughout my journey, I have had the unwavering support of LankaBangla Finance Limited, the best financial support system in my life, guiding me towards success.
Early in my career, I worked as a technical person at a buying house. My colleagues were amazed by my expertise and questioned why I hadn't started my own venture. Gathering the courage, in 2010, I embarked on my journey with just one sewing machine while continuing my job simultaneously. In 2017, I invested approximately Tk 7 lakh my factory, equipping it with 35 sewing machines. When the time came to expand my market and export my products, LankaBangla Finance Limited became a vital growth partner. Today, the valuation of my company stands at approximately 2.5 to 3 crore taka.
To achieve financial success, I conducted extensive research in the financial market to find the best solutions for my requirements. With the unwavering support of my financial growth partner, LankaBangla Finance Limited, I executed my expansion plans.
My challenging journey began with just one machine and an unyielding hope and dedication to prove myself to the world. Today, the valuation of my company has multiplied almost forty times. My story serves as a reminder that with dedication and the right financial support, anyone can climb the ladder of success.