Only PM's direct intervention can save the rivers of Bangladesh
Best gift to people in Mujib Borsho
Bangabandhu's Sonar Bangla, people's Sonar Bangla, history's Sonar Bangla will be a barren Sonar Bangla with its rivers polluted, grabbed and encroached upon and rendered lifeless. SAVE THEM TO SAVE US.
The recent report of the National River Conservation Commission (NRCC) draws a grim picture of our rivers and consequently of our future. At one time we had 700 rivers. The latest figure is 405, of which more than 50 rivers are shared with India. More than 100 rivers were lost since independence. There are massive encroachments in 139 rivers in 64 districts and there are a total of 49,162 encroachers all over the country.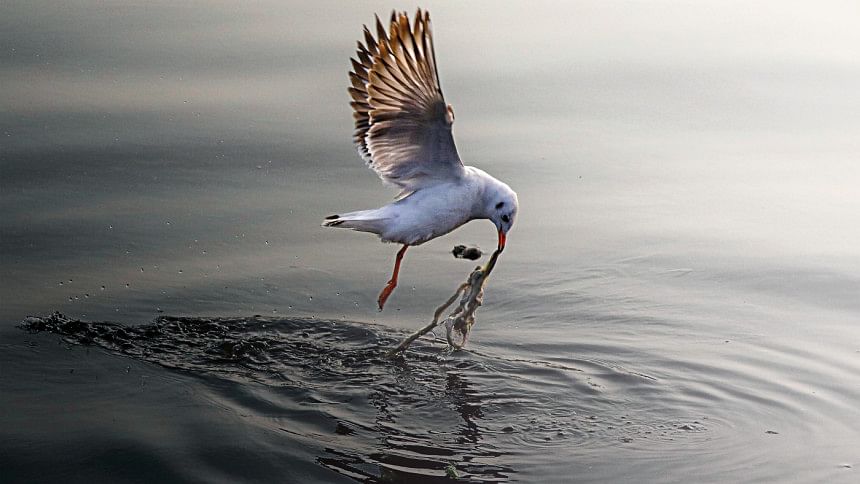 As for water quality, 29 rivers are severely polluted including all the four around Dhaka, which have been declared biologically dead.
Groundwater is extracted at an enormous and dangerously reckless quantity. Water level which was 5 metres around Dhaka in 1990 declined to 70 metres by 2010, making it 51 metres (170 ft) below sea level. It is probably even lower today, opening up the possibility of seawater intrusion in the near future.
There have been several High Court directives starting from a landmark judgment in 2009. In 2019, the High Court termed destruction of rivers as "Collective suicide". Rivers are continuing to be destroyed.
 In 2009, the prime minister declared her commitment to save the rivers and undertook projects of several hundred crores of taka. In May 2014, the PM asked for joint initiatives to save Buriganga. On July 10, 2014 the prime minister herself asked for severe actions against all the river grabbers.
 The government has massive plans to dredge 310 rivers.
Yet, efforts to save the rivers are not moving fast enough. Many of the projects are riddled with delay, bad planning, misallocation of resources and corruption.
Given the detailed assessment by NRCC it is our considered view that it is only with the PM's direct and personal involvement that our rivers can be saved. The determination and the single-minded focus with which she pursued the Padma Bridge project needs to be replicated in the river saving drive.
We urge the PM to take the river saving cause as a personal agenda in the same vein as building the Padma Bridge. There are hundreds of programmes to pay tribute to the Father of the Nation, but saving the rivers in his memory will be the most befitting tribute to Bangabandhu in Mujib Borsho. We humbly and most sincerely urge her to consider this.
HENCE OUR APPEAL