Why do we need nuclear power?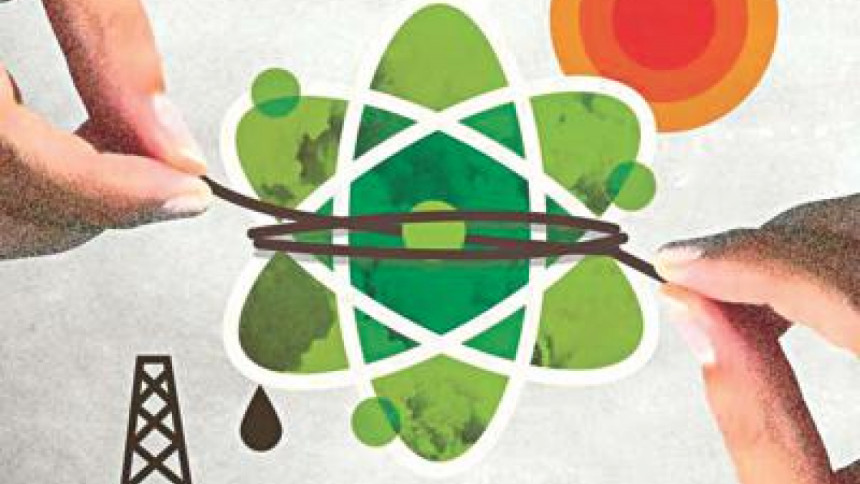 There are concerns around the world about taking up nuclear power projects, especially from the safety and large-scale upfront investment aspects. And for Bangladesh, there is a concern that since we are a densely populated country, a nuclear accident would be a massive disaster for us.
And yet we are moving ahead with the 2400MW USD 13.5 billion infrastructure.
Is it not too costly?
Such a project is of course costly in the beginning. But compared to a conventional power plant that has a lifecycle of 22 years, a modern nuclear power plant has a lifecycle of above 60 years. Thus in the long run, the nuclear power project is not costlier than a conventional power plant.
Is it not too risky?
Yes, in case of an accident, it has greater risks than any conventional power plant. That is why a nuke power plant comes with extra measures of safety from the very beginning. Each step of its construction has to be okayed by the International Atomic Energy Agency (IAEA)—the global top body for the technology—in order to ensure that construction work adheres to certain safety standards.
Do we really need this?
We need this because as a nation we can no longer afford to bank on one or two sources of primary energy like gas and oil. In a world where countries lock themselves in wars or political turmoil over oil or large volumes of energy reserves, and where everyone is fighting to survive in the economic race, Bangladesh needs to diversify its primary source of energy in as many ways as possible.
For decades, cheap indigenous natural gas has been contributing significantly to the economic growth of the country. But we do not have infinite supply of gas. As a result, the country has been witnessing gas supply shortfalls for the last two decades.
The country's power and industrial infrastructure has largely grown up around natural gas supply. The gas shortfall naturally affected power generation and industrial production, especially since 2004-05.
Amid such a situation in 2009-2010, the government unrolled a plan to gradually shift focus from natural gas as a primary energy to multiple sources of energy—oil, coal, liquefied natural gas (LNG), nuclear and renewable technology.
Accordingly, the country now produces a good part of its power using imported fuel oil. It has a few large coal-fired power projects under implementation. Two parties are building LNG terminals to facilitate import of LNG in containers beginning next year. Upon import the LNG would be gasified and mixed with the natural gas supply system—so that the gas-starved power plants and industries can function optimally.
And then there is the 2400MW Rooppur Nuclear Power Plant project being implemented by Russian agency Rosatom under a loan agreement. The USD 13.5 billion project will be the biggest single project of the country, which is expected to go into full operation from 2023-2024.
Is nuclear power really becoming unpopular around the world?
Actually, the number of nuclear power projects under construction around the world is on the rise. According to World Nuclear Association website, over 45 countries are currently considering nuclear power projects. The frontrunners are UAE, Turkey, Belarus and Poland.
Of these 45 countries, 20—including Bangladesh—do not currently have a nuclear power plant.
Most interestingly, oil-rich nations, including UAE, Saudi Arabia, Qatar and Kuwait, are also rolling out nuclear power plants.
Why do oil-rich nations want nuke power?
The very reason Bangladesh wants it: to ensure energy security. Arab nations are also concentrating on building their solar power system for the same reason. According to energy experts, only a fool would not want to diversify their primary source of energy.
Depending on one imported energy source—like coal or oil—has an additional risk. In case of a sudden price hike of that single source in the international market, or a constraint in supply due to political conflict, the dependent country could face an unwarranted crisis. Therefore, it is wise to diversify.