Civil aviation authority and infrastructure development
The improvements in the works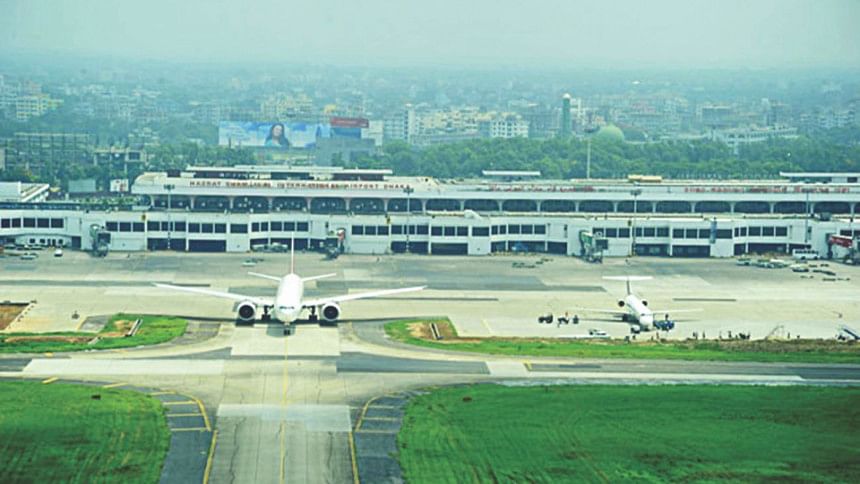 To an air traveller, an airport gives the first impression of a country. It is a picture that promises the offer of what a first-time visitor may expect in the country. The aviation authority, thus, can play the crucial role of promoting a country to the outsiders. There is a misunderstanding among many, however, that operating airports is the only or main task of civil aviation authority. This is far from the truth. Operating airports is a secondary role of any civil aviation authority. However, smooth and safe operation of airports remain in the public focus. It is not only the image—along with all its infrastructure and aviation activities—civil aviation is intimately linked to a country's economy and development. The Civil Aviation Authority of Bangladesh (CAAB) has come a long way from its inception since the independence of the country. It started as the Directorate General of Civil Aviation (DGCA), then completely under the control of the government. In 1985 it was converted into an autonomous body as the Civil Aviation Authority of Bangladesh.
It must be clarified what is meant by "civil aviation". Civil aviation is any non-military aviation activity. This includes scheduled aviation, both passenger and cargo. It also encompasses general aviation which is aviation activity of non-scheduled private or commercial aircraft.
THE PRIMARY ROLES
The first primary role of CAAB is regulatory. It will take necessary measures to ensure safety and security through regulations and their implementation. This applies to all the civil aviation units. The process also involves maintenance of a minimum standard through licensing, testing, inspections and monitoring of all the airlines and flying units—their pilot training, flying standards, and maintenance. The second primary role of is to encourage the growth of the aviation industry in the country by providing a level playing field for all operators and a favourable condition for the growth of the industry.
This is the area Bangladesh fell short, for which some countries did not accord landing rights to any of our airlines, especially Bangladesh Biman. I mention Bangladesh because many agencies and circumstances are involved in these failures. This (These) includes the government, CAAB and the airlines themselves. The CAAB was not able to employ the required number of qualified pilots, engineers and technicians to work as inspectors and develop procedures, because they would rather work for an airline with higher pay. For the last few years, however, this has taken a turn for the better. The CAAB started to employ retired airline pilots and technical personnel as consultants to work as inspectors. It is hoped that soon Bangladesh will be able to come to a standard which satisfies ICAO (International Civil Aviation Organization), a UN body, to fly to any country. This, however, is an ad hoc method. To bring about a more permanent solution, the CAAB will need to be reorganised with a new organogram and new terms and conditions. To do that, a whole new study will has to be undertaken.
THE SECONDARY ROLES
The first of the secondary roles of a civil aviation authority is to operate the airports. This includes aircraft operation, passenger processing through immigration and customs, and processing luggage. Other services, like banking, shopping, plant protection, tourism, etc., may be included in the airport as per national policies. One of the most important services is the safety and security of the airport which is achieved by security and safety measures and adequate security personnel—both civil aviation and police. Another role of a civil aviation authority is facilitation—to provide airport services like runway, parking, passenger terminals, hangars, cargo facility, safety equipment; and navigation, meteorological, and air traffic services; and safe landing equipment, firefighting units, etc. What it means is that it needs a lot of infrastructure to achieve safe and expeditious movement of aircraft, passengers and cargo.
INFRASTRUCTURE DEVELOPMENT
In the modern era it is vital to have efficient aviation services not only for trade and tourism, but internally for economic development and urbanisation. Economic development and urbanisation tend to gravitate around a port. This is more so around seaports than airports for obvious advantages in shipping—lesser costs and higher volume of shipment. Infrastructure development of airports and their maintenance is a continuous process to keep up with the changing times and demands. A lot of development work is being done now, but this article will highlight only the most important ones.
HAZRAT SHAHJALAL INTERNATIONAL AIRPORT (KURMITOLA)
When the airport was built, it was quite out of the city limits. Now, with rapid urban development, it has been engulfed. At the time, it was thought to be adequate for the purpose; but in spite of tremendous development in the terminal, cargo village, parking apron, aviation hangars, equipment, etc., the facilities and infrastructure fall short of the increasing demands. Thus, new projects had to be undertaken. The on-going projects of the airport are the following:
a. Terminal Expansion Project: The construction of a third terminal building with an area of 22,60,00.00 square metres is underway now. This area is larger than the combined area of the two existing terminals. This will include multi-level parking, pavement works, elevated road, etc. This project is funded by Bangladesh Government and JICA (Japan International Cooperation Agency). It is likely to be completed in the year 2022.
b. General Aviation Hangar and Apron: Presently, there are three general aviation hangars built and used by operators like the Flying Academy, Youngone Corporation, etc. There are more operators which do not have any hangar. Therefore, CAAB has undertaken to build more hangars for them at a cost of Tk 430,80,19,000. This will also allow more apron space for aircraft parking. The hangar will have a space of 23,589 square metres and the apron area will be 95,056 square metres. These facilities will keep aircraft safe in bad weather, provide housing for maintenance, parking and space for crew and passengers. The project is being financed by CAAB, and is likely to be completed by the end of 2018.
c. Cargo Apron Extension: There is already adequate cargo facility called Cargo Village, but its apron is not large enough to accommodate several aircraft at one time; and the apron and its taxiway are not strong enough for wide body aircraft. Therefore, CAAB is funding a project for strengthening and widening the existing cargo apron at a cost of Tk 175,63,51,000. The work on the project is likely to start in 2018. This will further facilitate export and import.
d. Boarding Bridges: The airport started with only a few boarding bridges in the early 1990s. With increasing demand, more were added, and now there are eight boarding bridges, but it has become inadequate for the number of aircraft operating now. In addition, with the construction of the third Terminal, more boarding bridges will be needed. Therefore, a project has been under consideration to build about 12 more boarding bridges in the first phase. Ten additional bridges will be added in the second phase.
e. Airport Hotels: Most of the international airports of the world have one or more hotels near the airport. Hazrat Shahjalal International Airport does not yet have any. At the end of 1990s, a contract was signed with IPCO, a Singaporean company, to build a golf course and two hotels on BOT (build, operate and transfer) basis. For that a total area of 144 acres was allotted—14 acres for hotels, and 130 acres for the golf course and resort. The company has failed to achieve anything so far. It gave up the idea of building the golf course and returned 105 acres to CAAB.  25 acres are still in dispute, and the company has not done anything to develop any resort. Of the two hotels, one will be 5-star hotel, and the other will have a shopping complex at the lower floors and a 3-star hotel at the upper floors. The hotels are under construction now, and it is hoped that they will be completed in a few years. The 5-star hotel will have 370 rooms, and the 3-star hotel will have about 260 rooms. The company is paying CAAB USD 175,000 per year as rent for the 49 acres of land still under its possession. The company will pay additional 1.5 percent of the gross earnings from the hotels and the resort once they are in operation.
f. CAAB Headquarters: The existing CAAB Hqs. Building was the Superintendent Engineer's Office in East Pakistan. After independence this structure was quickly converted into the DGCA's office. This was in the early 1970s; now the functions and manpower has increased many fold. As such, to accommodate offices, a temporary structure had to be constructed above the existing Hq building. Therefore, CAAB has undertaken to build an all new headquarters building nearby at a cost of Tk 132,46,88,000 with a floor area of 2,58,251 square feet. The construction is likely to be completed by December 2018.
SHAH AMANAT INTERNATIONAL AIRPORT AT CHITTAGONG
Cargo Apron: CAAB is funding a project to make an apron for cargo aircraft, and extending the existing apron for passenger aircraft. The cost of the project is Tk 78,15,61,000. Pavement area of the project is 38,857 square metres.
OSMANI INTERNATIONAL AIRPORT AT SYLHET
Strengthening of Runway and Taxiway: In order that wide body aircraft like Boeing 777 can operate from Sylhet, the present runway and taxiway needs to be strengthened. The Government of Bangladesh is funding the project to strengthen 2,06,824 square metres of runway and taxiway at a cost of Tk 451,97,73,000. The project is likely to be completed by December 2018.
KHANJAHAN ALI AIRPORT AT BAGERHAT
Airport Development: In order to facilitate trade, tourism and industrialisation in the southern part of the country, GOB and CAAB have undertaken to develop the airport with passenger terminal (16,124 square feet), Pavement works (2,04,153 square metres), residential buildings and other safety services. The project is likely to cost Tk 544,75,00,000 and be completed by 2018.
COX'S BAZAAR INTERNATIONAL AIRPORT DEVELOPMENT
In order to facilitate tourism and relief operations after natural disasters, the GOB and CAAB has decided to make the Cox's Bazaar airport suitable for wide body aircraft operation at a cost of Tk 1193,32,40,000. For that, the following steps are being taken and the projects are likely to be completed by 2018.
a. Terminal Building: The building will have an area of 10,912 square metres; and the apron and taxiway will be 49,753 sq. meters.
b. Extension and strengthening of runway and taxiway: This will be the first phase of Cox's Bazaar Airport development. The area of extension and strengthening will be 197,000 square metres.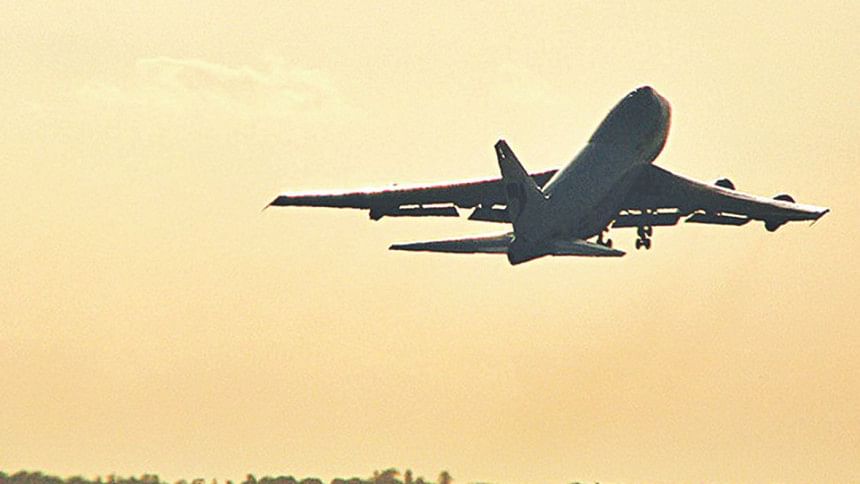 BANGABANDHU SHEIKH MUJIB INTERNATIONAL AIRPORT
Feasibility Study: With the present and planned expansions completed, the airport at Kurmitola can operate for about 25 years more. This is because the existing runway will not be sufficient to cope with increasing flights. Therefore, CAAB has undertaken a feasibility study by Nippon Koei Co. Ltd for a new airport. The study will identify a possible location, cost and other requirements. This study, costing Tk 136,75,00,000, is likely to be submitted in June 2018.
OTHER AIRPORTS
CAAB is also undertaking many projects to bring about an overall improvement in Barisal, Saidpur and Osmani International Airport, which are likely to be completed in 2018. Yooshin Engineering Corporation of S. Korea is extending its consultancy services.
The problems inherent with the regulatory roles of the CAAB are complex. Although the problems are being tackled on an ad hoc basis, a more permanent solution is essential. For that, a study should be taken up to reorganise the CAAB with new terms and conditions of service.
A vibrant civil aviation is not only good for job creation, but it has positive impact on the country's economy as a whole. For a safe and efficient aviation industry, a lot of infrastructure development and investment is required. This article has mentioned some of the important on-going projects only.
---
Air Commodore T A Zearat Ali MDS, ndc, psc (retd), has served as the Director of many directorates in the Air Hqs, including the Directorate of Air Operations.  Outside the air force, he served as the Chairman of Civil Aviation Authority of Bangladesh. He was the founding editor of Mirpur Papers, the professional journal of Defence Services Command and Staff College. 
---
See

Rethinking Urban Spaces

for more articles from our special supplement
---