The future of higher education in Bangladesh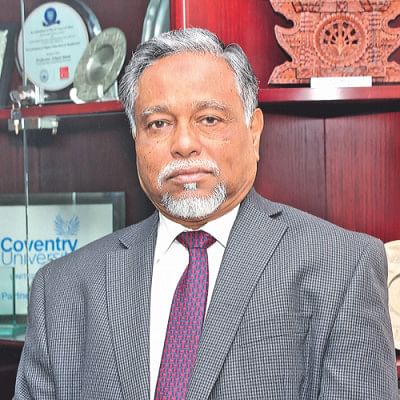 Professor Atique Islam
Vice Chancellor, North South University
North South University is continuously working on developing employability skills for our students with a dedicated Career Placement Center (CPC). Here, our students are engaged in rigorous workshops and skill-building seminars to help equip them with the current demands of relevant industries and to meet the expected benchmark for fresh graduates. This improves the rate of placement, as we have gained the trust of our employers globally, and are consequently helping our graduates to secure a job right after graduation. CPC arranges internships and job placement opportunities, career counselling, job training, and works for professional development. An employer survey report is also generated every year, helping us further our mission to place our alumni around the world. The recently held National Career Fair, where over 130 companies from around the world participated, was a successful step toward enabling our graduates to connect with various industries, showcase their potential, and prepare themselves to embark on their professional career.
Setting the benchmark also has its fair share of challenges, such as recruitment of quality faculty members who have PhDs. To counter this obstacle, we only invite foreign degree holders from internationally accredited and reputed institutions, preferably in the related discipline.
The most recent update from UGC is that they will only approve one course per programme in a year. As a result, the current policy can limit institutions from evolving, which can work as an impediment to an institution's adaptability to the demands of the industry. Under such bottlenecks, it is not easy to launch a new course. We would like to request UGC to take some initiatives to expedite the overall approval process. But we are also fully aware of the limitations UGC has in terms of personnel.
To foster entrepreneurship, we have launched a support platform named 'Startup Incubator' within the campus to enhance its co-operation to help entrepreneurs to the highest level possible. It aims to provide advisory support, high-quality mentoring, and access networks and strategic support to the portfolio companies, etc. Stories of several successful entrepreneurs among our alumni have become very well-known in the nation today.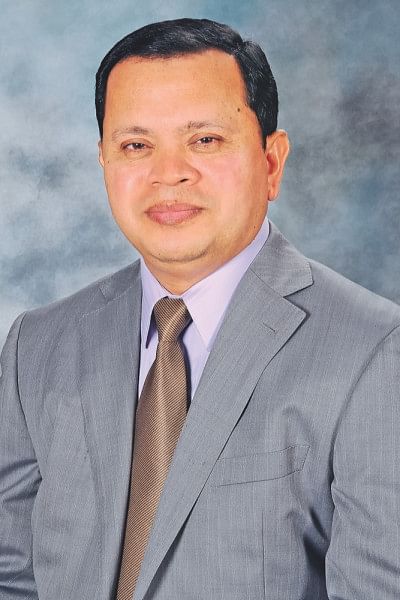 Md Sabur Khan
Chairman, Daffodil International University
The main problem with the existing skills gap is our outdated education system. There is no analysis done by universities, government or research bodies in identifying the kind of skills needed in accordance to the market demand. Masters in Cyber Security, Social Security, Social Business, Digital Marketing, Agro-Business, Entrepreneurship, are all important for Bangladesh currently. An entrepreneurial mindset is required to seize the right opportunities. Change can be brought about if proper governance is in place when dealing with affiliated bodies. Most research analysis is done by private organisations, but it is the duty of the government to make the general public aware about issues concerning skills gap in the country. The government should also allocate the number of job recruitments for each sector.
One of our biggest battles that we fight as the representatives of universities is keeping the level of unemployment of our students as low as possible. We take full responsibility for this situation and work directly with the unemployed students to identify what needs to be done.
We award three credits to students who can launch an innovative product into the market. The students should focus on gaining knowledge and skills that will aid them in their future careers. The lack of endorsement by the government restricts students from having enough faith to try out something new. We are trying our best to endorse our subjects to the private, public and other sectors, in an attempt to reduce the number of unemployed students.
We are forming a student congress consisting of 2,500 students where the unemployed students will be given a chance to provide an explanation for their unemployment. I believe there is a lack of soft skills among the individuals. Current and past students interested in learning soft skills will be recommended by our university to other places with waivers to gain training. We have also introduced other development programmes such as EDF (Entrepreneurship Development Fund), which will facilitate a no interest loan of 10,000 to 200,000 taka for student entrepreneurs. We have also organised an innovation lab which contains a maker space for the entrepreneurs to make products and sell them at any price. The lab has 3D printers, CLC cutting machines, RMD, animation and design facilities, and test labs. We also host a monthly programme called startup market where we encourage students to sell their products.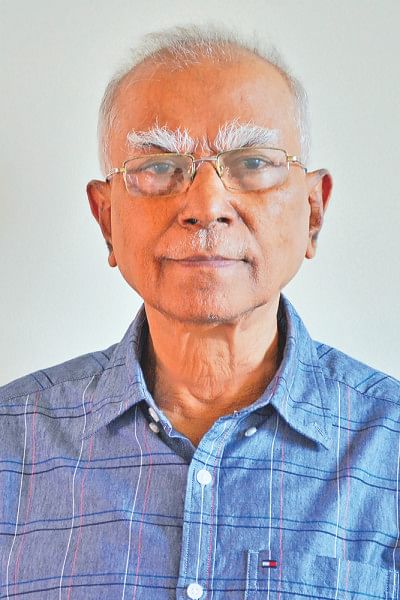 Professor M Sekandar Khan
Vice-Chancellor, East Delta University
The gap between information need and availability to make business decisions is very high in the country. The unavailability of the right talent and skills in Bangladesh is making it challenging to bridge this gap. To fill this gap, EDU offers customised courses, professional and executive training programmes, workshops and seminars, with the help of faculty members and trainers/experts from both home and abroad to meet the needs of its students.
To build and create the best higher education environment that is required for the development of academic and institutional excellence and to increase competent individuals, to serve the needs of the nation and the world, the university is committed to serving the best learning opportunities for every student. International Graduate Leadership Program is one such platform that aims to provide an opportunity for students for doing business internationally. The programme focuses on the influence of diverse cultures, politics, institutions and local practices, and their impact on business decisions and managerial behaviour across international borders. The programme also comprises of on-campus pre-learning and off-campus seminars and company visits in a foreign country to meet business and government leaders and discuss business practices.
Under the current practices of UGC, private universities can only facilitate one new course per year. In the 21st century, universities are required to introduce new and innovative undergraduate and post-graduate courses to serve the human resource requirements in the diverse job market of the country. UGC should plan to transform private university operations by creating the tier system that can eventually provide more benefits to the private universities, which have already shifted to their permanent campuses and are serving the higher education industry with integrity and honesty. Such a tier system can distinguish good private universities from the ordinary ones. Universities can also operate more efficiently by introducing innovative courses more than once in a year.
We have established EDU Startup Foundry recently, which guides early-stage startups through a defined process. This helps teams to rapidly take their ideas and test them with customers to discard, change and build a business model. The programme welcomes the entire EDU community, to help build and enhance the entrepreneurial spirit of students, faculties, staff and alumni.
We focus on lifelong learning and leadership roles by helping students attain excellence through curriculum, research, facilities, entrepreneurship and job placements.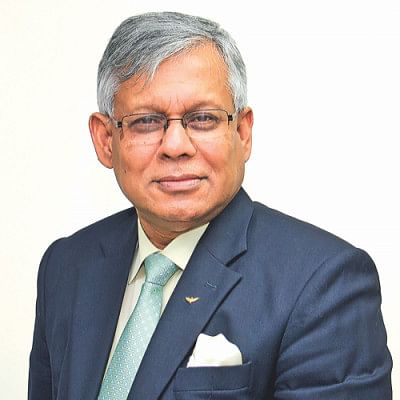 Professor Dr Shahid Akhtar Hossain
Vice Chancellor, Eastern University
Universities cannot take full responsibility for bridging the skills gap among students. There are many instances where students who have passed the secondary and higher secondary education are not qualified enough to attain higher education at universities. University and their faculty members work hard to shape students to help unleash their potential. Yet, despite extra endeavours, the necessary skills are lacking amongst students to use in the practical field. In light of such reality, we have designed a mandatory course titled Career Management Course to address the mismatch between academia and industry. It helps students make informed choices through aspects such as know-how of CV writing, job hunting, interview preparation, code of conduct, corporate cultures. Other necessary skills such as teamwork, leadership, and analytical skills based on the local and global labour market needs are also included in this course.
We have also made it compulsory for every student to learn Excel. We have signed an MOU with Creative IT, to train our students with the required industry courses, with emphasis on digital marketing. Besides, we have more than 18 clubs where students can acquire adequate life and employability skills. We are also changing the curriculum to meet the present workplace demands after discussing with industry experts and introducing new avenues of subjects. 
The objective of introducing new courses is not only to create a good image of the university in the market but also to help students adapt to new knowledge and technology. However, obstacles such as the process of approval from UGC are tedious and time-consuming. UGC has some set rules and policies about offering certain courses as mandatory. After excluding those courses, the university has a few options to search for new courses. However, UGC is taking initiatives to enhance the quality of education by creating a Quality Assurance Cell at every university and recommending all to bring together some new courses.
The issue of approving new subjects after full operations of university's activities at the permanent campus is not realistic. It requires substantial financial strength which a middle-class university can hardly meet. In addition, skilled and trained faculties for trendy subjects are challenging to find. For example, we have decided to start a major in data science and analytics. Unfortunately, few experts are available in the market for teaching this subject, as most qualified people in this arena live abroad. ICT ministry can take initiatives to fill this gap.
We offer courses and arrange fairs to encourage entrepreneurship among students and some of them even represent their startups in international conferences.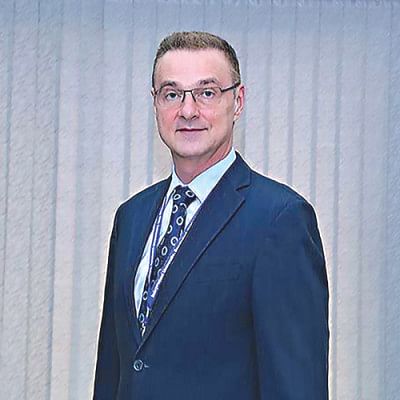 Professor Milan Pagon
Vice Chancellor (Acting), Independent University, Bangladesh (IUB)
The Fourth Industrial Revolution will cause many of the traditional jobs that we know now to disappear. The preparation for the revolution should start from education. The major problem is that universities are preparing students for jobs in the existing job market, or even jobs from the past. There are two important components that universities are not focusing on enough. The first is the gig economy: a job market characterised by short-term/part-time jobs and freelancing. School and college students of today will get short gigs here and there in the future instead of joining traditional jobs. They will not have their own business but will work for other businesses, for short terms. The gig economy is based on "just in time" employment, which means, if I need somebody for three months, I will employ them only for that time period, and they will have no job security.
The second component is entrepreneurship. Students have to create jobs since they may not be offered jobs in a traditional company and they might not opt for the gig economy approach. Traditional universities do not equip students with the skillsets necessary for starting their own business.
How do you prepare for jobs that do not exist yet? You must identify some universal skills which will prepare you for any kind of challenge. For example, many students question why they have to study math since they will never have to use that in their lives. But research shows that when you study math, it gives you certain cognitive skills which are transferable later in life. Skills like problem solving, critical thinking, lateral thinking are all universally applicable. For example, there is one method called Kepner Tregoe, which teaches you how to analyse the situation, the problem, the decision and the potential problems. Once you master this thinking tool, you can apply it to any problem.
Traditional universities and degrees might lose importance within the revolution. People will still come to university, but it will be more likely for the specific knowledge, skills, certification and specific courses. They might not declare a major but will want to take courses from different programmes. The focus will shift from formal degrees to acquiring knowledge and skills on a need basis. Universities need to start offering relevant modules, courses, and certifications.
If we expect our universities to adapt to the revolution, then we need to remove the administrative barriers that currently exist in Bangladesh. If we are allowed to introduce only one new programme per year, it will take us 20 years to adapt. The government should look into the infrastructure, faculty members, and staff of universities when deciding how many programmes can be introduced by a particular university.
Professor Dr Abdur Rab 
Vice Chancellor, IUBAT- International University of Business Agriculture and Technology
Traditionally, the purpose of general higher education was to acquire, create and disseminate knowledge. An exception to this was professional courses such as medicine, engineering, architecture, law, accounting, business administration, etc. Courses and curricula were designed by the institutions to meet these traditional needs. The fact that education is also meant for meeting skills requirements by the employers is a more recent realisation. Even now, employers hire graduates and train them up in the skills they require. With the advancement of technology and competitive business environment, employers are expecting the universities to prepare graduates with skills so that they can use them readily.
Basic and common skills are required in the positions where graduates are employed. These include communication skills (comprehension, speaking, writing and presentation, more often in English), good technical knowledge and skills, social and interpersonal skills, critical thinking and problem-solving abilities, ability to understand the work environment and cope with its challenges and ability to pick up 'cues' from local, national and international environment. In our university, we try our best to provide these skills. However, universities vary in their capacity to equip their students with these skills and so, there is a gap between the needs of the employers and skills provided by universities.
Universities should prepare and provide appropriate human resources for organisations. The universities need to regularly revise courses and curricula keeping in view the changes taking place in the organisational needs.
IUBAT offers a compulsory course on entrepreneurship. Many of our students have set up businesses and many others have plans to get into business once they gain job experience and acquire the capability to mobilse initial capital. Teachers of entrepreneurship offer free consultation to students or alumni starting new ventures. At present the university is working on a project for setting up an Innovation, Incubation and Business startup consultation centre.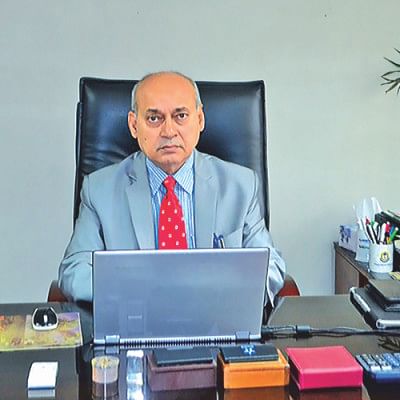 Dr Mahfuzul Hoque Chowdhury
Vice Chancellor, Chittagong Independent University (CIU)
The most significant existing skills gap in Bangladesh is between the theoretical and conceptual knowledge of the university graduates and the practical skills required in jobs. To overcome this, we offer a course called Live-in-Field-Experience (LFE) to the students. Here, students engage in practical work under the supervision of faculty members, to acquire skills such as leadership, people management, teamwork, adaptability to new environment. They have the opportunity to interact with the renowned professionals. CIU students also need to complete internships as part of their curriculum which enables them to get familiar with the work environment. Moreover, students are taken for industrial visits to give them a clear perception of the work going on there.  
In general, one challenge that universities in our country face is that the government and UGC have absolute control over revising the existing courses as well as introducing new ones. Universities should be given enough freedom to design and conduct courses.
We try to promote entrepreneurship among students through motivational speeches, workshops, seminars, corporate talks and inviting guests who are successful entrepreneurs in the country. However, challenges such as generating adequate funds, unavailability of required infrastructure, bureaucratic hurdles, obsolete rules and regulations, political uncertainty, social, cultural risks and legal protection, etc., still act as a barrier for entrepreneurship amongst the young people.     
Currently, we are trying to move towards more research-based activities. There is no alternative to increasing the range of creativity skills and knowledge. It is necessary to create skilled manpower in terms of craftsmanship, trade, commerce, economy, industry and state structure.
Students should also form the habit of reading books and articles and possibly write reviews on them. In this way, their written competence will increase. Educational institutions can encourage students in this regard.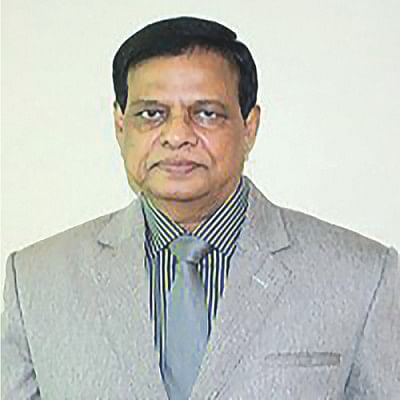 Professor Dr AFM Mafizul Islam
Vice Chancellor, Southeast University
The key challenge concerning the higher education scenario in Bangladesh is delivering quality education. The government is taking steps in this regard. The government had already introduced HEQEP (Higher Education Quality Enhancement Project) earlier. Another project called HEAT (Higher Education Acceleration and Transformation) is coming up.
I strongly feel that lack of leadership in higher educational institution is the problem. 
Southeast University has established the Institutional Quality Assurance Cell (IQAC) headed by an experienced professor with the rank and status of a dean. This Cell is regularly providing diverse training to our faculty members and staff so that they can achieve the goal of delivering quality education. In the meantime, several departments have gotten professional accreditation, and others are in the process. If a university complies with all conditions of accreditation, I think quality education would be automatically achieved.
We are preparing our students for the corporate world by blending practical experience and operational challenges into standard economic and business lessons. Some steps are: teaching case studies, relating theoretical content to real business challenges, hosting entrepreneurship contests, creating an entrepreneurship-in-residence programme, inviting professionals, encouraging international exchange programmes and promoting student-in-residence programmes.
Southeast University is providing quality education at affordable cost, targeting middle, lower and marginal middle class. Tuition fees of some programmes, such as Bangla, English and Economics, are very low. We run these programmes with subsidies. Another exception of this university is that the Benevolent Trustees of Southeast University Trust do not take any remuneration.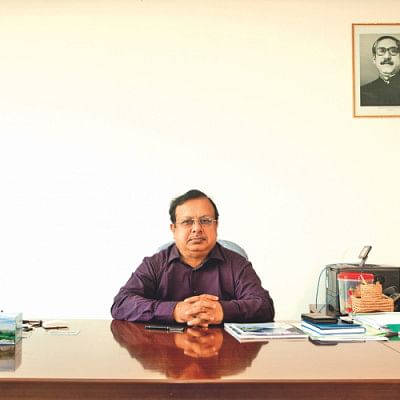 Professor Dr Chowdhury Mofizur Rahman
Vice Chancellor, United International University
Background knowledge and foundation of most of the students are very poor. They are not prepared for university level education. It is due to the weak pre-university education, i.e. education at the SSC and HSC levels. If foundation remains poor, quality education is difficult to be imparted at university level.
We are trying to improve the communication skills by offering a number of intensive English courses in the first year. We offer a course in the first semester, known as life skill for success. This is a kind of guidance to learn about the necessary attributes and skills to become a good human being and responsible citizen of the country.
There is a wide gap between academia and industry. To reduce the gap, we have included industry professionals and our alumni in the curriculum committee. In addition, final year students get hands-on practice on real-life projects by industry professionals at institutes like CDIP (Center for Development of IT Professionals), CCNA (Cisco Network Academy), IBER (Institute of Business and Economic Research), IAR (Institute of Advanced Research), CCC (Career Counseling Center), VTA (VLSI Training Academy), PETA (Power Engineering Training Academy) and CER (Center for Energy Research).
UIU has a culture that promotes and cultivates entrepreneurship among students. We frequently hold competitions among students to come up with new ideas and ways of their commercialisation. We have also set up an entrepreneurship forum. We encourage our students to participate in inter-university and national-level competitions. We have allocated one floor of our university building to accommodate startup companies at a very low cost which we have named Incubation Center of UIU. We allow the young successful entrepreneurs to showcase their achievements.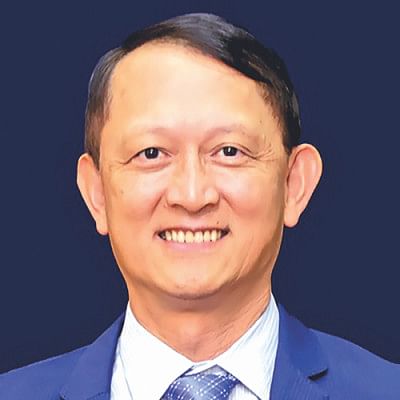 Professor Dr Vincent Chang
Vice Chancellor, BRAC University
Developed countries such as Japan, Singapore and Taiwan were as poor as Bangladesh after the World War II. Thirty years after the World War II, China was even poorer than Bangladesh, then how did they develop so fast? It was because of the unique people and how active they were. Next comes the influences of education and the virtue and philosophies people hold related to work – whether they value hard work and try to put it into their endeavours. According to my experience in Bangladesh, I am still confused if people put in the hard work or not.
The attitude here does not reflect that. People here wait to be taught, by their superiors, and make no effort to learn things themselves. They simply do not take the initiative. People are happy with their recent university rankings, but internationally, people do not care. The issue is in the mindset. We have to thrive to do better or else we will be stuck at the same place. We have to change our mindsets in order to incentivise people to want to improve. We have to understand the changing standards.
I would like to refer to the gap in the mindset instead of referring to the gap in the skillset because to me, it isn't about the knowledge or other skills; it is about the perspectives and mindsets. These are difficult to adjust, but these are what will allow us to compete and produce appreciable outputs. We need to have a champion mindset; you face problems, you fix it. You don't depend on others to fix it for you.
BRAC University thus tries to engage internationally so that our students have the opportunity to expand their horizons and their vision. We try to involve our teachers and students in a process where they understand international standards.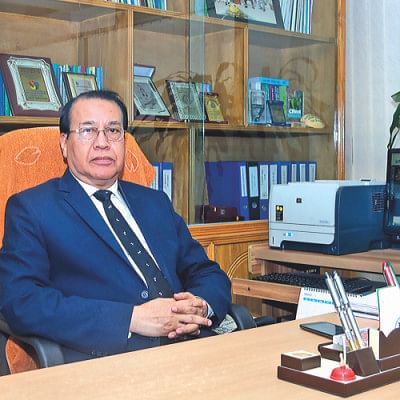 Professor Md Abu Saleh
Vice Chancellor, Bangladesh University of Business and Technology (BUBT)
Lack of need based knowledge and skills, lack of time based knowledge and skills, lack of outcome based knowledge and skills, are some of the major challenges concerning the existing skills gap in Bangladesh. Emphasis on theoretical knowledge through traditional classroom lectures is mostly prevalent in the current education system of the country, leading to a lack of focus on practical learning, which is required for the 21st century workplace.
To address these gaps, BUBT emphasises on practice-oriented knowledge and skills. We also focus on university-industry partnership, research activities, teachers' training and development. We design the curriculum of the academic courses, highlighting both education and human resource development.
However, challenges persist such as non-availability of subject/course experts for structuring, designing and developing the curriculum of new courses. The processes for reviewing, revising and getting approval are also time-consuming. The imposition of unnecessary and irrelevant pre-conditions is also a concern. Approvals should be based on the quality and the standard of the curriculum, not on irrelevant pre-conditions. It should also be based on the need of the course(s). Cooperative attitude is direly required, instead of controlling attitude.
To encourage entrepreneurship, we offer entrepreneurship courses. In this way, students are motivated to become job providers rather than remain as job seekers only. We provide training, organise seminars and workshops on entrepreneurship. We also organise competitions, contests on business idea generation and business plans. We invite the successful entrepreneurs to share their success stories, some of whom are also the alumni of BUBT.