"The exact number of people with cardiovascular diseases in Bangladesh is still unknown"
In conversation with Prof. Dr. Md. Atahar Ali, Associate Professor, Cardiology, NICVD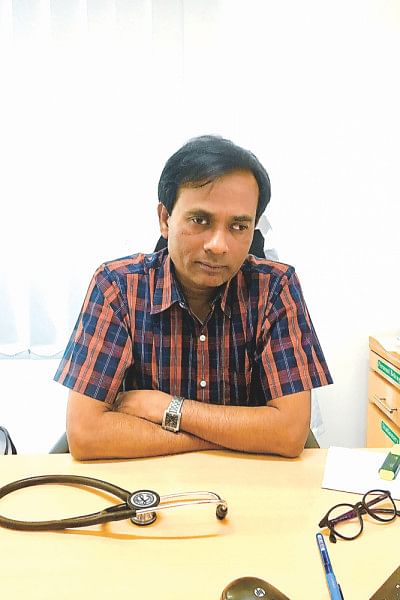 To live life to its fullest extent, you need to keep yourself healthy and, most importantly, keep the heart beating at its own healthy pace. With the increasing use of technology, our physical activity has decreased, resulting in an increase in cardiac diseases; this is the trend all over the world. Most people are unaware about the right kinds of activities needed to maintain a healthy heart for a healthy life.
In light of this, Prof. Dr. Md. Atahar Ali, Professor of Cardiology & Head of Arrhythmia Services Department, National Institute of Cardiovascular Diseases (NICVD), shares that the main categories of heart disease include valvular heart disease, congenital heart disease (by birth), coronary artery disease (heart attack, heart block), arrhythmia (electric impulses of the heart), and cardiomyopathy (disease of the heart muscle). For some of these heart conditions, medication is enough whilst for others, surgery is mandatory.
When asked to give an overview of cardiac disease in Bangladesh, Dr. Atahar said, "Till date, the exact number of people with cardiovascular diseases in Bangladesh is unknown. Usually, we assume that the data results would be similar to those published in India and work upon those assumptions. We don't have our own data because it is expensive to collect it." Dr. Atahar further shared that Ischemic heart disease (commonly known as artery block) is one of the worst kinds of heart disease; on average, ten out of a thousand suffer from Ischemic Heart Disease, which is a huge figure. The increasing number of cardiac hospitals in the country is a testament to the increasing number of people suffering from heart disease.
According to Dr. Atahar, every year, a minimum of five to seven lakh people suffer from heart failure, among which half a lakh people die. He also emphasised that though we don't hear of congenital heart disease much, around three to four percent of babies born don't have healthy hearts.
He further mentions that it is a relief that the number of people suffering from rheumatic fever is decreasing over time, though around 7.5 percent of the patients admitted in NICVD suffer from rheumatic heart disease.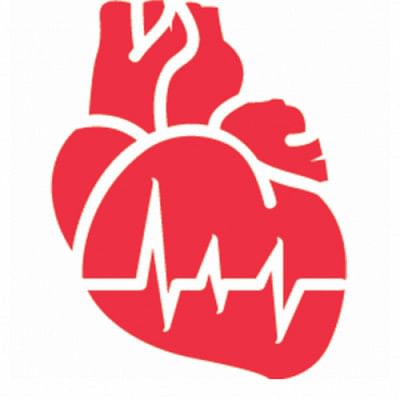 Regarding non-communicable diseases (NCD), Dr. Atahar shares, "The biggest link between NCD and heart is diabetes. 60 percent of cardiac patients suffer from diabetes. Other than diabetes, there are also hypertension and asthma that have direct effects on the heart. The brighter side here is that diagnosis for these non-communicable heart diseases is getting better in our country. Both private hospitals and government hospitals have improved their services in this sector."
Over the last 15 years, medical facilities in Bangladesh have improved significantly and going abroad for treatment is not a necessity anymore. The government has played a big role by sending more doctors abroad for receiving proper training. Dr. Atahar himself has also been one of the beneficiaries of this programme. Institutes like BSMMU have adequate facilities for research on NCD. However, he emphasises that we still have a long way to go and for that, the government and the private sector need to collaborate in a stronger manner.
Regarding scope for improvement, he points out that proper treatment facilities are required for treating congenital heart diseases. Also, more doctors are needed in government hospitals, especially in the rural areas.
Because of people's lifestyle, the risk of heart disease has certainly increased, the top-most reasons being tension, anxiety and smoking. Pressure and diabetes also add to them, he informs.
On a positive note, Dr. Atahar shares that people nowadays are more health conscious. Also, the reliance on doctors and health facilities has gone up in general in the country. Some can afford to have regular health check-ups while others try to make sure that they lead an appropriate lifestyle depending on the disease they have. 
Dr. Atahar suggests that people should be more health conscious, and cooperate with the doctors so that they can do their job properly. Besides, due to certain political factors, some of the foreign medicine companies are being forced to leave the country. In the short run, this may seem positive since it provides scope for the local companies to grow, but there is no denying that we are not yet qualified enough to produce medicine as per international requirements.
The interview was taken by Maureen N. Cymin