Bhashani's letter to Bangabandhu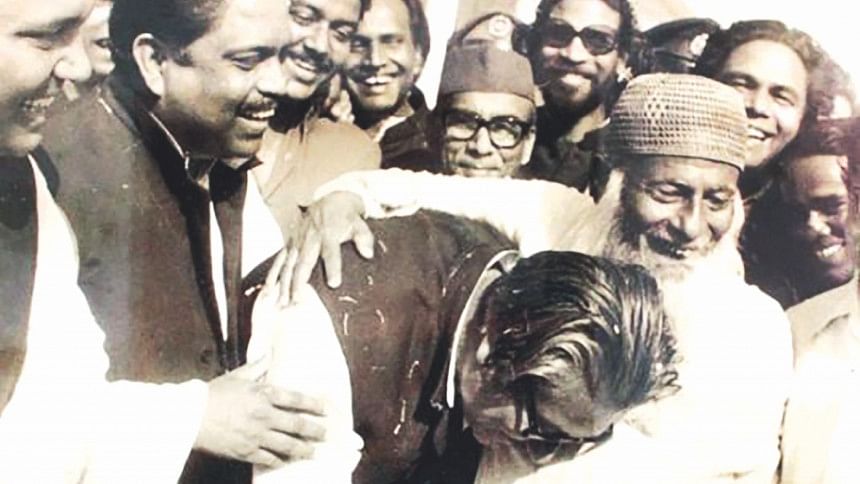 [This confiscated letter was written by Abdul Hamid Khan Bhashani to Bangabandhu Sheikh Mujibur Rahman in Dhaka Central Jail from Karkun Bari Lane, Dhaka on 30-04-1951]
18 no. Karkun Bari Lane

Dhaka.

30/4/51


Blessings,

I live in the rural areas because the condition of the dying farmers and labourers is not improving, and Pakistan does not only belong to the few rich people. Everyone must bear the responsibility of diminishing kinship, corruption, lawlessness, and injustice in order to develop the Pakistan of 75 million people into an ideal nation. Every citizen of Pakistan has to feel such things that are dearer than life. I have attracted the attention of the government many times and appealed to them for your release, but it is of no use since they have turned a blind eye to it! Be patient. Allah is with you. Your freedom lies with that of the country's. The government is a temporary institution. The state is permanent, and know that you have my blessings, and pass it onto the other prisoners as well.
Abdul Hamid Khan Bhashani
To:

Janab

Sk. Mujibur Rahman

Security Prisoner

Faridpur Jail

Dt. Faridpur
Reference: Govt. of East Bengal. Home Poll, F/N 606-48PF. Part-3
Source: Bangabandhu'r Oprokashito Chithipotro (Bangabandhu's Unpublished Letters) by Dr. Sunil Kanti De.
Translated by Aysha Zaheen of The Daily Star.