Imperial banking for the chosen few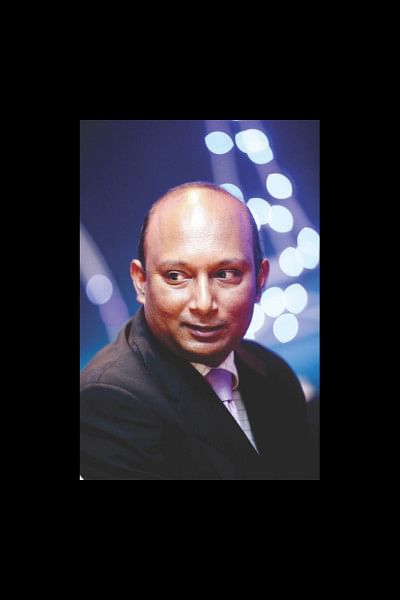 United Commercial Bank or UCB has been offering its priority banking services since June 2012 to cater to its clients with impeccable services. UCB Imperial is the next level of personalisation and convenience in banking, the bank said.
Since inception, the Imperial wing has been serving its customers keeping three value propositions in mind -- returns, relationship and rewards.
The high quality services and superior value proposition of UCB Imperial have not only helped attract and retain high-net-worth customers, but also created a powerful brand image, it said.
"The main purpose of Imperial was to offer the upscale customers the most convenient and seamless banking services in a relaxed and comfortable environment by dedicated relationship managers," said AE Abdul Muhaimen, additional managing director of UCB.
Imperial banking is tailored to satisfy the unique needs of customers with a high socio-economic profile, he added. "What they need and demand is personalised, hassle-free and dedicated banking services, delivered by keeping the customers' comfort and satisfaction at the heart of everything," he said.
UCB's priority banking services are mainly rendered through five Imperial lounges across Dhaka city. The customers are offered higher financial returns on their investment; their financial needs are taken care of by a dedicated relationship manager and are rewarded for their overall banking relationship.
Along with meeting customer's expectation of ensuring high returns on their deposits and offering complimentary banking products and services, UCB also ensures that the customers feel at home while banking at the luxurious Imperial lounges.
A dedicated and skilled relationship manager looks after an individual customer's interests and oversees all customers' relationship with the bank. The relationship manager is supported by a qualified and experienced team of customer service managers and product specialists who can assist on a wide range of financial needs such as investment, foreign exchange, insurance, account services and lending.
The immediate family members of the Imperial customers are also entitled to the privileges. They can enjoy complimentary Imperial status with all the financial benefits, access to Imperial lounges, privileged pricing on routine banking transactions and services and invitations to specially designed Imperial events.
UCB Imperial also rewards the clients in its own ways. Exclusive car parking on the lounge premises, Imperial branded free debit cards, credit cards and cheque books, higher withdrawal amounts at ATMs, free online banking services, and internet and SMS banking are only a few to name.
Exclusive alliance partnership and special Imperial events are also arranged to celebrate different events.
"Imperial customers, along with their immediate family members, enjoy these exclusive privileges," said Muhaimen. "Currently we are serving around 2,200 highly satisfied customers under the Imperial umbrella."  The main target customers of Imperial include secretaries and other government high officials, ambassadors, renowned physicians, architects, university vice-chancellors, reputed businessmen, chief executives and senior management officials of reputed organisations, media personalities and judges.
The high-yielding Imperial savings account is the gateway to Imperial membership. A minimum average balance of Tk 25 lakh in the Imperial savings account or a fixed deposit of Tk 40 lakh or a deposit mix of Tk 50 lakh enables a customer to enjoy these services.
Presently, the bank has four Imperial service lounges that are located in Gulshan, Dhanmondi, Uttara and Bashundhara, said Muhaimen.
There is also an exclusive hospitality lounge at Hazrat Shahjalal International Airport where customers can relax and enjoy the Imperial hospitality with three companions while travelling abroad.
"We are planning to open another lounge in Chittagong to serve the customers there. We also plan to have our footprint in some other strategic locations within the key metropolitan areas," he said.
UCB began its journey in mid 1983 and was listed on the stockmarket in 1986. Its net profit stood at Tk 401.6 crore in 2015, up from Tk 370 crore a year ago.
Sponsors hold a 39.02 percent stake in UCB, the government 0.81 percent, institutions 12.47 percent, foreign investors 0.01 percent and the general public the rest 47.69 percent, according to Dhaka Stock Exchange.