Department of Innovation and Entrepreneurship, Daffodil International University
Preparing the brightest innovators and entrepreneurs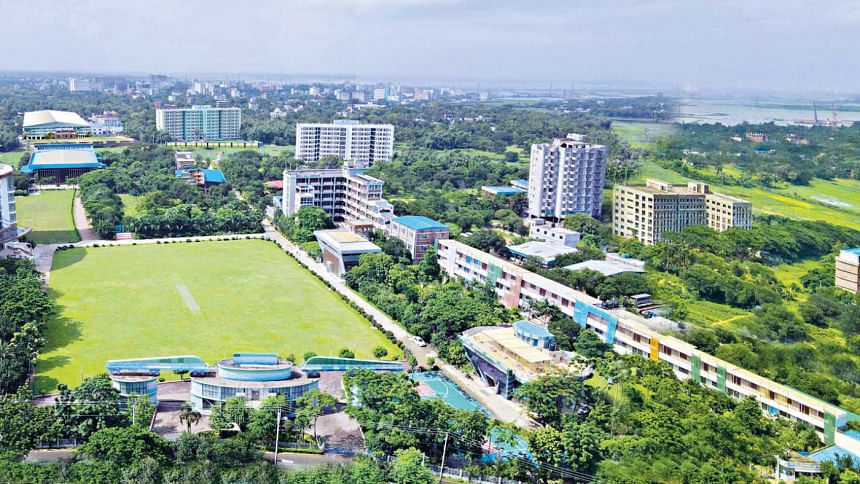 The Department of Innovation and Entrepreneurship was established in 2015, with the purpose of establishing a long-term entrepreneurial ecosystem in Bangladesh. The department includes start-up funding, innovation labs, and an incubation facility. It allows students to learn important entrepreneurial skills through hands-on assignments and project work.
 The curriculum is provided abiding UGC guidelines, market demands, and practical learning. Theoretical and practical courses and project implementation (final project/thesis) are also incorporated. Entrepreneurship and innovation-related courses are at hand to help students specialise in business management.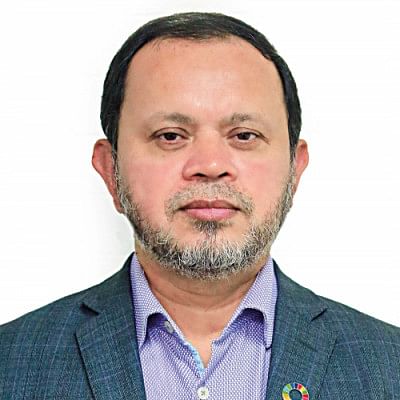 To encounter Bangladesh's job crisis, we established the Entrepreneurship Department. We've built an ecosystem to inspire the youth and entrepreneurial-minded students who want to start their own businesses.
Most students of the department are engaged with the business world. Majors such as "Technopreneurship" are designed according to the needs of the Bangladeshi business arena. Students are trained to identify business opportunities and develop efficient business plans.
Professor Dr Mohammed Masum Iqbal, Dean of Faculty of Business & Entrepreneurship, states, "We are providing all the facilities and support to our students and alumni through our own eco-system so that they can make their businesses sustainable and become successful entrepreneurs. The post-Covid situation will give rise to many new business opportunities for existing and emerging entrepreneurs. Additionally, integration of technology is taught via information technology management. The faculty members hold degrees from reputable universities. Occasionally, entrepreneurs, foreign lecturers, and corporate leaders are invited to teach classes as adjunct lecturers. There is also scope for inter-department collaboration."
Students partake in practical learning through business cases, experiential learning, and project work. At least two industry visits are conducted every semester, where students visit factories or service organisations. Every semester, students have the option of choosing and developing business ideas. The business mentoring system provides sustainable solutions to students. Innovation labs and business incubators bestow the opportunity upon students to nurture their businesses. They are allowed to develop prototypes of their products, which are then tested. Every week, the university hosts a start-up market, where market demands of students' products and services can be tested.
The library is spread over an area of 100,000 square feet. It contains facilities such as online, zero-contact, and in-person services. Access to resources like books, journals, magazines, and databases are also allotted. The "BLC" platform permits students to take in course-related resources and interact with faculty members. Students may also join classes and complete assessments through BLC.
Seminars and workshops are frequently arranged. Various competitions are also organised. Student representatives and faculty members look after club activities regularly. Daffodil Entrepreneurs' Club and Social Business Students' Forum are two of the active clubs.
The university has a three-tiered mentoring system that reflects a supportive and participatory structure. Mentors are available to support students. Matters such as business, academics, finances, and social problems are taken care of. Students visit fairs and exhibitions, which are usually organised by different entities of the university. Market surveys are also conducted in different clusters of the country to determine business prospects.
The total tuition fee for the department programme is approximately BDT 6,01,800, with scholarship opportunities available as well. All related information is available on the official university website. Women empowerment is prioritised and the best possible services are provided to female students. Full scholarships, in some cases, have also been provided to female students.
The university's international reach extends to more than 450 universities worldwide. Many students and faculty members have been involved in international exchange programmes. Credits of foreign universities, under exchange programmes, may also be accepted. 
The department's objective is to produce entrepreneurs. Students may also join local and multinational companies in sectors like telecom, leather, food, and finance. The department regards its students as being suitable for various business-related jobs and government jobs. The career development centre assists with student placement in jobs. Furthermore, the department networks with corporations for job placements, to ensure that students are employed.