Faculty of Business Administration, Eastern University
Nurturing future business leaders and entrepreneurs
Eastern University (EU) was established in 2003, with the commitment to providing quality higher education at an affordable cost. At its core, the university's mission is to equip its students with knowledge and skills that are essential for leadership in the private and public sectors, in an increasingly competitive and globalised environment.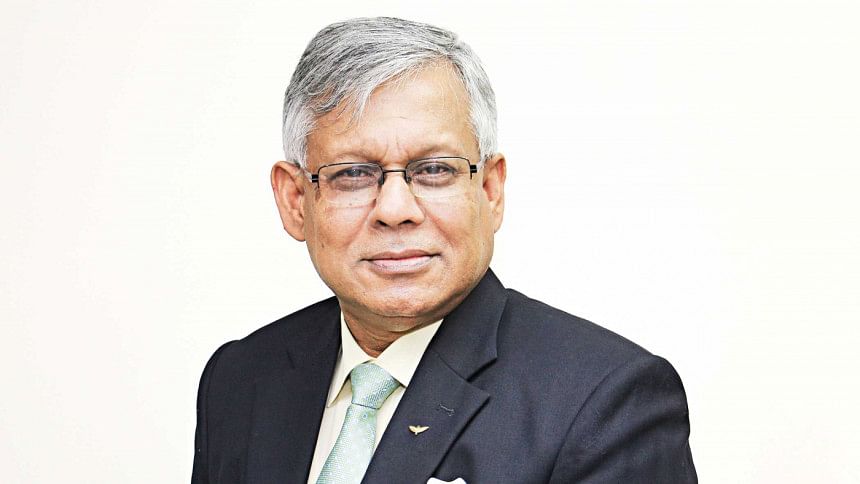 The Faculty of Business Administration (FBA) is one of Eastern University's leading departments. Our goal is to mold the future business leaders from scratch, and to do so, we have channeled our best efforts to design our curriculum to meet this criteria.
By 2018, more than 9,140 students have graduated from the university.
Of the many departments available at EU, the Department of Business Administration stands out in the country's current economic landscape. Since its inception, the Faculty of Business Administration (FBA) has existed to produce executives and entrepreneurs with the finest calibre according to global metrics.
The curriculum and course content of FBA is in constant touch with the business world and the changing times. In that course, FBA updates the curricula of academic programmes with a view to gear students to meet the needs of both business and non-business organizations in society. EU has a strict commitment to Academic Quality Assurance and its Outcome-Based Curriculum. 
The courses are designed keeping in mind how EU wants to develop its students. This commitment is further ensured by EU's Institutional Quality Assurance Cell (IQAC). IQAC was established in 2015. Since then, the cell has been dedicatedly working on building an ecosystem within the university that strives to improve quality in all aspects, at all levels of the university programmes, processes, and objectives.
The FBA is composed of a fine pool of full-time faculty members who have graduated from leading national institutes such as Dhaka University, Jahangirnagar University, and so on, with 30 percent of the faculty being PhD holders. There are also faculty members from the University of Glasgow, College of Humanities and Development Studies of China Agricultural University, Cardiff Metropolitan University and University of Liverpool Management School, UK.
Students of the department have the benefit of learning through POV-based business cases, which enables them to employ critical thinking. Through the repetitive practice of such methods, students slowly gain the ability to apply their creativity in such scenarios. On top of that, the FBA focuses on business etiquette-based presentations where the scorecards are based on different KPI metrics based on the etiquettes.
The FBA has two computer labs equipped to enable students to practice on SPSS, Excel, Tally, Troyee, Accounting, and Data Analysis software and in cases on different integrated development environments.
Both a physical and an online library facility are available for students, holding a robust selection of books, papers, and materials. The online library, in particular, is a rich digital Institutional Repository that uses Greenstone Digital Library Software by the EU library professionals with the help of Digital Library Network South Asia (DLNETSA). All registered members of the Library get access to online journals and eBooks databases through both intranet and internet using MyAthens. 
In terms of extracurricular activities, the FBA continuously collaborates with different subject-matter experts' societies with a target to create more application-level exposure for its students. Every trimester, different skill-based workshops are organised for existing and Internship students to groom them for their upcoming corporate exposure. Additionally, to incubate future entrepreneurs, the FBA organises the entrepreneurship fair. Here, successful entrepreneurs of the nation are invited to evaluate students and, in some cases, help boost their ventures. Every fiscal year, there is a seminar on "Students' Thoughts on National Budget" where distinguished economists of the country are invited. Furthermore, FBA regularly organizes its signature events like the Business Challenge programme with college students, Brand Yourself, Intra University Case competition, etc.
EU has a variety of tuition waiver schemes designed for their pupils. These can allow them to avail up to a 100 percent waiver, based on merit.
The International Office of Eastern University collaborates with more than 20 internationally reputed institutions around the globe. More than 24 international scholarships are available for students of Eastern University every year. The Yunnan Open University of China offers study tours and exchange programmes to the students of the university. More than 50 students have visited and experienced the Chinese language and culture in the last three years.
Each trimester, Career Fairs are held to support on-campus recruitments. From Banks to reputed FMCGs, many organisations take part in the event and present top-performers with fantastic career opportunities.
Dr Md Abbas Ali Khan, dean of the FBA said, "FBA has been functioning as a promising Faculty in the University from its very inception. I have all reasons to testify that FBA is an ideal platform for aspiring young students from within the country and outside in their quest for choosing an appropriate career in the field of business, either as executives or as entrepreneurs."