Bangladesh: A perfect destination for Japanese firms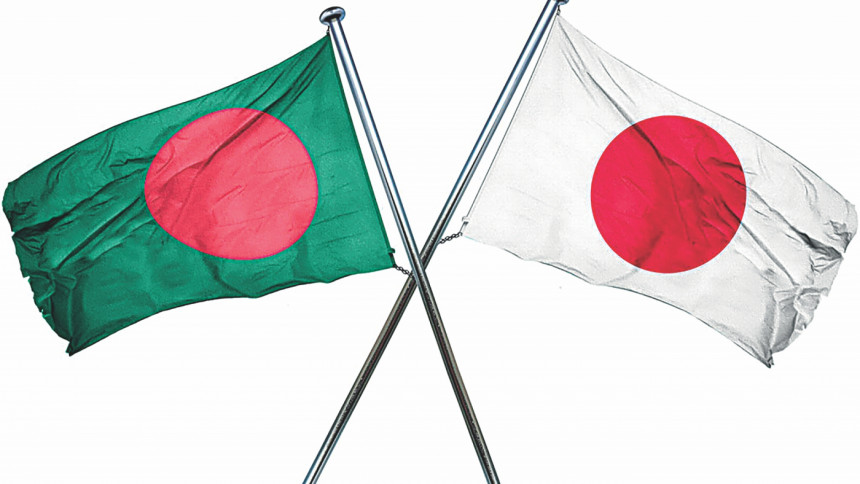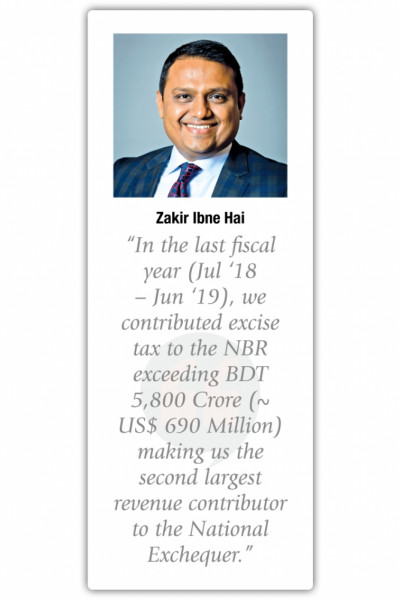 Just a decade ago there were only 82 Japanese companies with investments in Bangladesh – at a time when the country lacked a proper business environment with an economy that one could have barely called 'healthy' and with infrastructure suffering from deficiencies on many accounts.
The past 10 years have seen remarkable improvements in the business environment thanks to a stable climate in politics and the government's bold gamble for developing basic infrastructures that has helped to attract foreign direct investment and given a boost to the economy.
During this period the country's GDP reached USD 300 billion and per capita income USD 1,909. Besides, Bangladesh brought down the poverty rate to 21 percent from 40 percent during the last 10 years.
Meanwhile, the spending capacity of the people is gradually increasing.
Japanese companies have observed that the domestic market of Bangladesh with 170 million consumers is growing rapidly with the country set to achieve developing country status by 2021.   
On this back, Japanese companies feel motivated to invest in Bangladesh and the number of such companies has tripled over the decade.
Last year, the total number of Japanese companies in Bangladesh was 300, up from 278 in 2018, 260 in 2017 and 245 in 2016.
Yuji Ando, country representative of Jetro, is expecting the number of Japanese firms to double within the next five years.
So, the next five years are very important for Japanese investors and for Bangladesh also, he said, adding, "Within the next five years, the basic infrastructure of Bangladesh will be completed which will encourage foreign direct investment including that of Japanese firms."
He said now improvements were being made in order to build a business-¬friendly environment in Bangladesh as the country has been achieving steady growth over the years, which is encouraging Japanese investors to come over.
Within the next five years Bangladesh will be able to complete all mega projects like Padma multipurpose bridge, Karnaphuly tunnel, metro rail, third terminal of Hazrat Shahjalal International Airport, etc.
Referring to the latest survey of Jetro, Ando said Bangladesh is the top choice for Japanese companies seeking to expand business in Asia and Oceania in the next two years due to its high business potential and profitability.
He said some 70.3 percent of Japanese companies are mulling expanding business in Bangladesh in the next one to two years.
Ando said there is a challenge however for the investors in starting a business in Bangladesh due to long documentation related processes.
He also cited frequent changes of policy regarding value added tax, corporate tax, etc., as some other problems.
Ando suggested that the government should make the process for starting business easy by introducing online services through one-stop services.
He said that long-term policies can help ensure the viability of businesses of investors who are eyeing expansion in Bangladesh.
According to him, frequent policy changes are a hindrance for business plans while stability helps settle investment targets.
As of December last year, the amount of Japanese investment in Bangladesh by private companies is USD 386 million.
However, the amount is much higher if the investments made by Japanese automobile giant Honda and Japan Tobacco are included.
In August 2018, Japan Tobacco International acquired local Akij Group's tobacco business for USD 1.5 billion, which is the single largest FDI in Bangladesh's private sector so far.
About the single largest investment of this Japanese company, Zakir Ibne Hai, corporate affairs and communications director (corporate development), JTI, told The Daily Star:
"The entry of Japan Tobacco International (JTI) into Bangladesh through its $1.47 billion acquisition of Akij Group's tobacco business has sent out strong signals to foreign investors that Bangladesh is the place to do business and make investments. As foreign investors, we expect stability, predictability and fairness in any economy for our businesses to operate successfully. This includes predictability in policies, macroeconomic stability and an inclusive approach towards policy making. When companies like ours invest, it is not a decision taken overnight. Such investments are tailed up with sustainable visionary plans of investment in the economy, people and society overall.
As with any acquisition, we've had to integrate the business while at the same time ensuring minimal operational disruption. This acquisition placed our company as one of the largest multinational employers in Bangladesh.
We are working directly with about 28,000 farmers in different parts of the country ensuring a profitable cash crop for them. In the last fiscal year (Jul '18 – Jun '19), we contributed excise tax to the NBR exceeding BDT 5,800 Crore (~ US$ 690 Million) making us the second largest revenue contributor to the National Exchequer.
We are working on every facet of the business to improve the quality of what we do and how we do it. We're working to create a friendly, open work environment and a spirited culture within the organization. We are deeply committed and focused on developing our people. Gender diversity at our organization has significantly changed with a lot of female colleagues joining our journey. We have also moved in to our very modern and engaging office in the heart of Dhaka. We are just a year old and so much has happened already.
Predictability and visibility of key policies around any specific sector is crucial. Businesses make investments with certain core assumptions based on current policies and potential future scenarios. But if these policies are changed regularly with limited or no regulatory impact assessment; it can lead to unintended consequences for affected businesses. Citing an example, tobacco sector taxation - which generates the largest source of revenue for the country - has experienced abrupt changes that have negatively impacted the business and fallen short of meeting the targeted objectives of the policy. 
It is key that the industry works with Government on a long-term policy framework with inputs from the sector given its global and local expertise. This will ensure that the industry generates a consistent flow of revenue without sudden changes. Planned, long-term and balanced tax policies best meet government objectives to raise stable tax revenues.
The JTI Foundation has been supporting several community investment projects in Bangladesh since 2015/16, in collaboration with a number of internationally leading aid and development organizations. The Foundation's focus here is in the area of disaster resilience, mainly through improved water access, sanitation and hygiene in urban slums and among low income communities impacting thousands of lives positively.
Since the acquisition, Japan Tobacco International (JTI) in Bangladesh is further working on focused and scalable projects aimed at helping people get access to water, sanitation and hygiene facilities in areas and households that are most in need. All of Japan Tobacco International's community investment programs aim to improve the quality of life of people in a demonstrative way, with a special focus on social inclusion."
Besides, in November 2018, Honda inaugurated its lone manufacturing plant at Munshiganj, which it set up with the state-owned Bangladesh Steel and Engineering Corporation for Tk 230 crore.
If the amount of Japan-sponsored investment through Overseas Development Assistance (ODA) in different projects is included, the amount is even bigger.
So far, the Japanese government has committed USD 12 billion as ODA and has already released USD 7 billion of the sum.
Many Japanese companies, especially the consumer and food processing companies, have been conducting feasibility studies in Bangladesh to grab the consumer market of 170 million, country representative of Jetro said.
For example, Bangladesh is a very big market for diapers as the demand for the product is growing with urbanisation.
Although some local companies are manufacturing diapers, 60 percent of the demand is still met through imports, he said. The problems listed by the Japanese companies in Bangladesh include inadequate logistics and infrastructure, difficulty in quality control and shortage of skilled manpower.
Shah Muhammad Ashequr Rahman, head of finance and commercial of Bangladesh Honda Private Limited (BHL), told The Daily Star that BHL has plans to expand business in future.
Now BHL manufactures five models locally at its plant and in future and it may introduce new manufacturing process in line with technology transfer.
According to him Honda is the largest two-wheeler manufacturer in the world and it is seeing good prospects in Bangladesh market.
Recently Hiroshi Honda, a general manager of Hitachi Home Electronics Asia, said Hitachi, a Japanese multinational conglomerate company headquartered in Tokyo, is keen to enhance their market share in Bangladesh by providing high quality and environmentally friendly products.
"Hitachi has plans to increase investments in Bangladesh and provide the next generation of advanced technology products," Honda said.