Don't break it after you buy it: the do's & don'ts of new engine run-in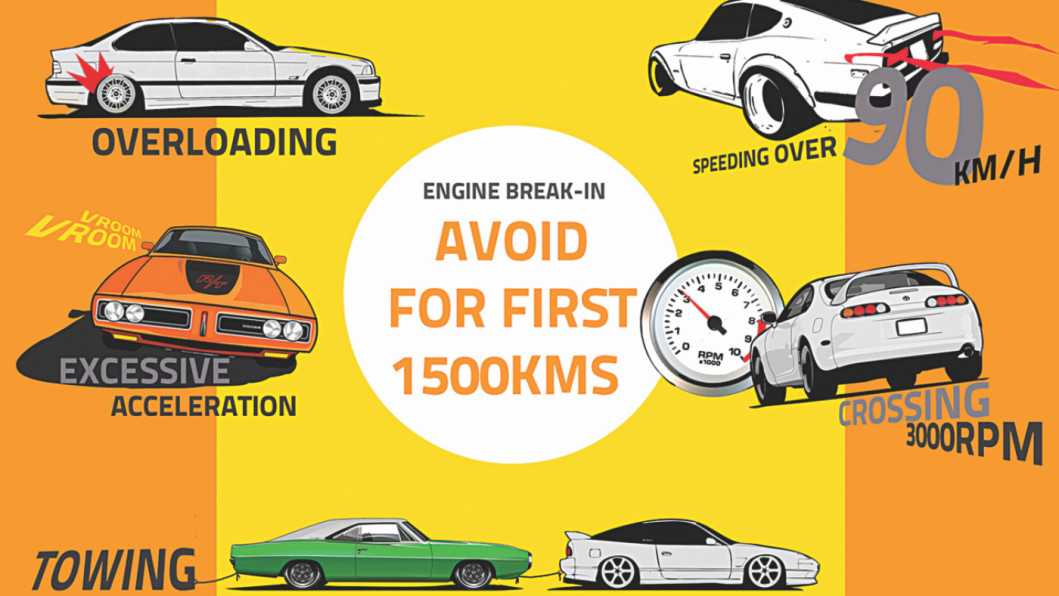 Well, you'll have to admit- the best feeling of getting a brand new car is peeling off the plastic wrappings from most surfaces and splashing in the new car aura. And there's the satisfaction of owning a vehicle which no one has used before. But what's disconcerting is, there have been cases of unnatural engine failure within a short while after owning a brand new car. We'd like to shake that off terming it as a "one in a thousand" case, but should you be a tad bit careful once you pay the green stuff and decide to jam the throttle from the dealership store like fugitives do with the getaway car?
Modern technology has spared the rigorous break in schedule required for old generation cars, but you still got to 'take it slow' for the first thousand kilometer or so. Many experts would disagree so, saying that new era engines are broken in at the manufacturing plant; but SHIFT logic being quite simple- 1, peace of mind, and 2, even the best of automobile marques such as BMW and Mercedes state out steps in the user manual to break in the car. For instance, the BMW M4 manual states the engine and vehicle speed should not cross 5,400 RPM and 170 KMPH for the first 2,000 KM and open wide throttles and kick-downs should be avoided. It also recommends not going beyond 220 KMPH although RPMs can be gradually increased between the 2,000 KM and 5,000 KM mark. Navana and Millenium Autos of Bangladesh were asked of this routine, and they suggested the same- not to push the car for the first "couple of thousand kilometers". Not only this, they also discourage full throttle at any point of owning an economy vehicle. 
Then there's the mandatory oil change after the first couple of thousand kilos to ensure no 'extras' from our dusty air remain in your new car's system. To get the best out of this, a SHIFT tip would be to take the car to the authorized dealer service center and use genuine and recommended lubricants only. Just so that you know, you do NOT need a transmission oil change (be it manual/ automatic or CVT) for a brand new vehicle even after the 'taking it mild' period is over. Do however check all vital fluids (radiator/ brake) for the initial runs to ensure a smooth run-in of your brand new car without any hiccups.