Making the most out of the internet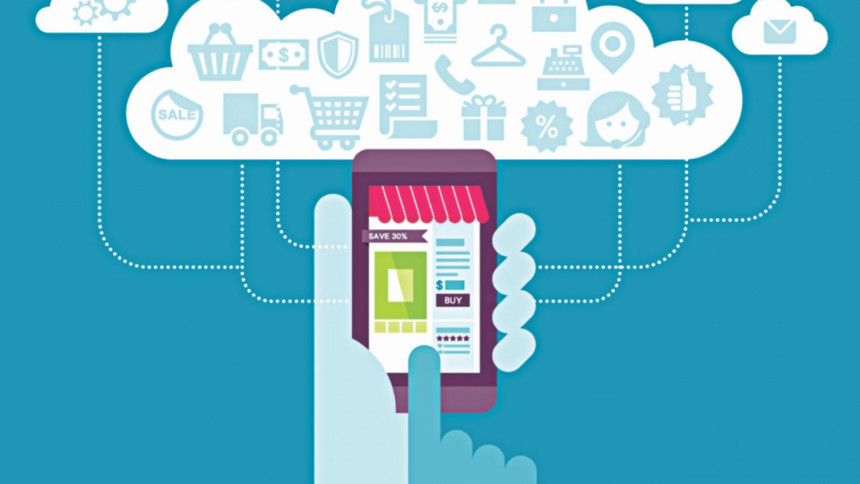 Internet plays an integral role in our everyday lives. Apart from international services, several national services have already popped up in Bangladesh which give more and more utilities from the internet. Going online has never been more useful. Here are some of the activities and services within Bangladesh that help make our lives better.
MOBILE FINANCIAL SERVICES
Banking and financial services have never been more widespread since the inception of bKash and DBBL Rocket. Whether it be cash-in, cash-out, utility payment, it's amazing that all of these services can easily be accessed through your smartphone.
FOOD DELIVERY SERVICES
Don't know how to cook and feeling hungry? Have no worries, Foodpanda and Hungrynaki will help you out in desperate situations like these. Download the app, choose a restaurant and choose your location. Drivers from the service will head out, give an order and bring you the order as soon as possible. Just want to save money and have homemade food? Go for Foodtong. If you still want to cook things by yourself, use Chaldal.com or meenaclick to order daily goods to be delivered right by your doorstep.
ONLINE MARKETPLACE
Everybody has stuff they don't need. But that doesn't mean the item is absolutely useless. Sell it off in a secondhand marketplace. That's where online marketplaces like clickbd, Cellbazaar.com and bikroy.com come in. From categories divided from vehicles to video games, one can sell almost anything in these marketplaces.
CAREER & PROFESSION
It's hard to get a job in Dhaka. Without the help of the internet, publishing job circulars on newspapers is painful. Networking, being one of the  notable aspects of career, was quite hard to do in Bangladesh. Thanks to bdjobs.com, these problems have alleviated themselves. If you're still not satisfied by the scope of networking, LinkedIn is becoming popular in Bangladesh.
RIDE SHARING
One of the biggest problems of living in Dhaka is the traffic jam. Renting an autorickshaw or taxi cab is a fairly painful and frustrating activity as well. To alleviate these problems, ride sharing services like Pathao, Uber, Muv started their journey in Bangladesh. Thanks to these services, going places within Dhaka has become quick and efficient.
ERRANDS & CHORES
There are services that need dedicated technicians and experienced workers, like fixing your AC or renovating your house. Sheba.xyz is a household service marketplace that connects you to verified service providers on-demand basis.
IMPORTING
Sure, Bangladesh has a lot of electronics and supplies for everyone. But ever-so-often, it lacks necessary items that we can't find anywhere else. This is where services like Backpack comes in. Backpack imports items from Massdrop and Amazon and has been quite a reliable service for the last couple of years.
TRAFFIC
Commuting smart through Dhaka city has become even easier as Google Maps recently started integrating Google Traffic in Dhaka. For a city that often experiences traffic jams for hours, this is surely one of the most useful services that all can appreciate.
FACEBOOK
The social network's Bangladeshi community also has a lot of groups that has various utilities as well, such as Desperately Seeking Dhaka – DSD, a group where one can find answers to most queries. Foodbank is a group that covers all your culinary needs. Travellers of Bangladesh helps you pick a perfect vacation destination for Backpacking. Traffic Alert helps you know how bad the traffic around Dhaka is, with a great community constantly posting updates all across Dhaka.
The writer is a contributor of Bytes, the tech publication of The Daily Star, and a student at NSU.