Message from the Ambassador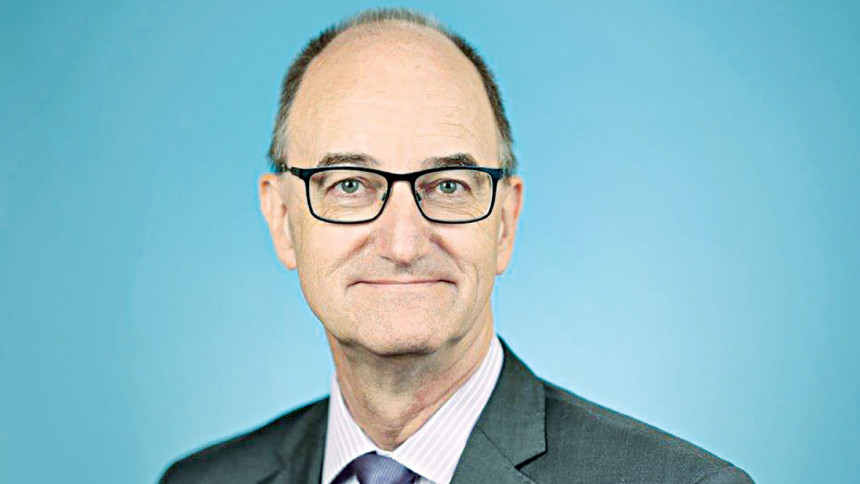 Ladies and gentlemen, dear friends of Germany, today is the third of October, and on this day, we Germans celebrate our National Day.
We call it "Day of German Unity" – it commemorates the 3rd October 1990, when Germany regained unity in freedom and democracy after having been separated for over 40 years.
I guess it is evident that this day is a day of joy for Germany, today for the thirty-second time.
I am convinced that it can also be a day of joy for our neighbours, for our allies and partners, and, why not, for the whole world.
Since the 3rd October 1990, united Germany has become an even stronger partner for all those who want to work for a more peaceful world and for all those who jointly want to tackle the manifold challenges that threaten all inhabitants on earth: Terror and war, pandemics and diseases, climate change, dignified living conditions for everybody through the achievement of the Sustainable Development Goals.
I am celebrating the Day of German Unitiy Day for the first time in Bangladesh. On the one hand, I am a bit sad that due to the pandemic the Embassy cannot celebrate this particular day with our Bangladeshi friends and partners at the usual national day's reception.
On the other hand, I am glad to be in Bangladesh, a longstanding partner and friend with whom we share the vision of a multilateral world order and a rule-based international system. Additionally, Germany and Bangladesh are maintaining very close and successful business relations. I am confident that they can be even further expanded in the future for our mutual benefit.
In this sense, I would like everybody – especially in Bangladesh – to share the joy and happiness of this particular day together with us Germans.
Long live the friendship between Bangladesh and Germany!
H.E. Achim Tröster
Ambassador of the Federal Republic of Germany to Bangladesh