"Youth engagement has brought the success of DBL Ceramics Limited"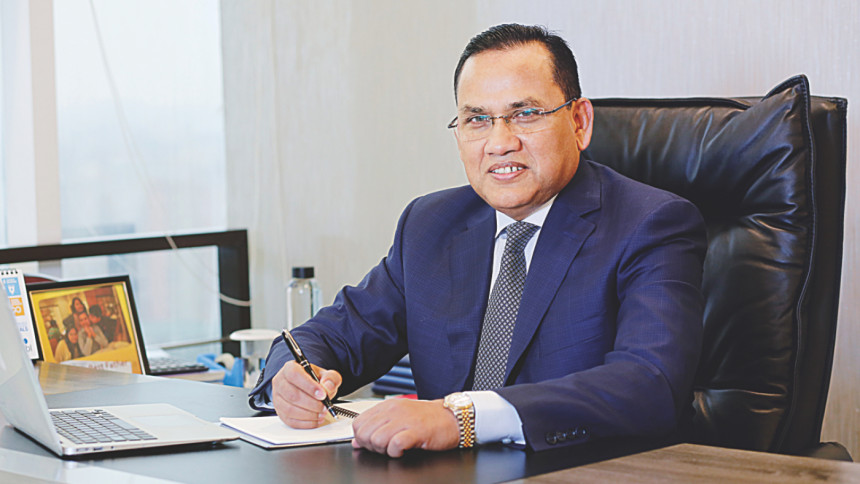 What is the present status of the ceramics industry in Bangladesh?
The ceramic industry in Bangladesh has made remarkable progress in recent years. The emergence of new ceramic companies and fresh investment in this sector has increased the country's capacity to manufacture products of good quality, elegant design and affordable price. DBL Group is very privileged to have started its journey in the ceramics industry last year. In just a year since our launch, we have managed to stand out in the market as a leading ceramics company.
What are the unique aspects of your company?
Since our concern is to supply the best products in the market, we hire fresh graduates from BUET and University of Dhaka (DU), who work with us to ensure the consistent supply of quality products with exquisite designs. We also provide them with the opportunity to attend several international programs (such as, expos and trainings) around the year, where they can directly derive knowledge from foreign experts. We have also hired fresh graduates from IBA and DU, who work with the export and branding sections under close supervision.
The large scale engagement of young professionals in different teams has ensured the success of DBL Ceramics Limited within a short period. Our competent teams don't only work in the local space, but also collaborate with Italian and Spanish designers to bring out the best products of international standard. Our passion for innovation pushes us to introduce new varieties in market. We introduced technical porcelain tiles and sugar coated tiles, which are of high aesthetic value and are compatible with heavy use. We have a state of the art laboratory in our facilities to check the standard of new products.
Meanwhile, we are working with BUET to conduct research on improving quality, productivity, raw materials and designs of ceramic products. Our partner institutions are also working on developing strong backward linkages, which can help us gain access to uninterruptable supply of raw materials.
With an average daily production of 50,000 square metres of tiles in our factory, we have been able to penetrate the market. At present, our investment is directed towards the manufacture of advanced ceramics. We are collaborating with BUET to develop ceramic plated bullet-proof jackets and medical ceramics. As advanced ceramic requires a lot of testing, our operation in this section is still in the research phase.
What are the things that need to be improved in the ceramics industry?
The growth of the ceramics industry is being hindered by port congestion which results in the increase of production costs. The ceramics industry has been suffering from poor conditions of ports, on account of limited capacity and inefficient handling, particularly at the Chittagong port. The river port facility around Dhaka is not up to the mark either. Moreover, high import duty on certain ceramic raw materials affects our production cost. The government should take note of these issues for the development of the industry. If the government provides 15 percent incentives on the export of ceramics, we can boost our export and easily compete with leading international players of the global market.