"Infrastructural support and cash incentives will boost export"
In conversation with Mahin Mazher, Managing Director, X Ceramics Group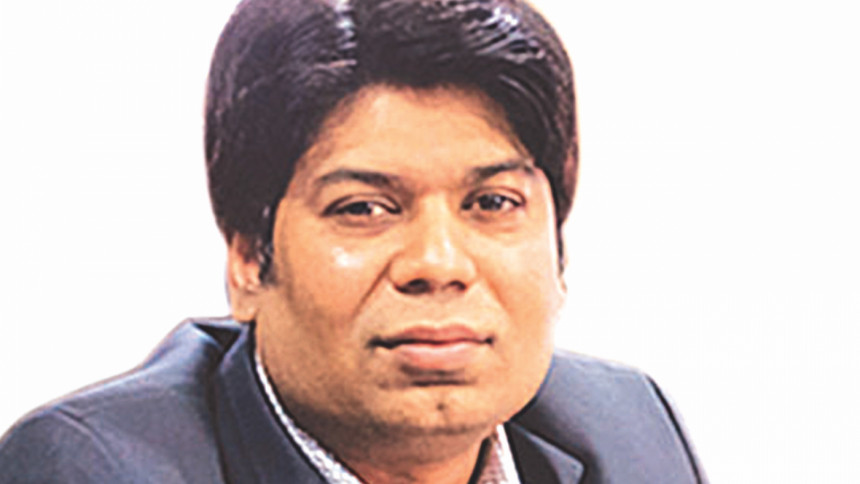 What is the present status of the tiles industry in Bangladesh?
The current status of the industry is that the production capacity has reached an optimum level while consumers are constantly on the lookout for sophisticated and innovative products. Our company is at the forefront and is working relentlessly to meet these demands of our customers. The local tiles industry is thriving, as it has begun to replicate imported products which are rich in terms of innovation, standard and quality.
What are the unique aspects of your company?
Our venture started with an Italian vision. We began our journey as a joint venture with Majorca, Italy -the benchmark of Italian tiles. We are privileged to have been associated with Majorca since inception. Majorca are true innovators of Italian tiles; their tiles reflect the Italian heritage, emotions and passion. We have used their long experience of R&D, blended with our passion, and created beautiful products. Along with our exceptional designs and innovative R&D, our European standard plant in Sreepur allows us to manufacture unique Italian standard products. Furthermore, our latest innovation, a patented technology, will set a new standard in the industry.
We are also an active advocate of green technology. Eco-friendliness is an integral feature of our company. Our company has discovered many possible ways to store energy from the environment. We support zero emission and also advocate for wastage reduction through recycling.
What type of products are you specifically focusing on presently? What is your future investment plan?
Our mission is to manufacture Italian standard products at an affordable price. We intend to serve and cater to our customers as per their unique requirements. We are working relentlessly with an international R&D team to constantly evolve our designs to meet the ever-changing needs.
What are the things that need to be improved in the ceramics industry?
We need to enhance efficiency of the ceramics business. The importance of skilled human resources is crucial regarding this. We are still dependant on technical support from European countries, which can be reduced through the initiation of proper training. Our academic establishments need to generate skilled human resources which can help us to solve these issues.
What needs to be done to develop a strong backward linkage for the ceramics industry?
One of the biggest challenges faced by the ceramics industry is the unavailability of required raw materials locally. We are forced to import raw materials at a very high price, which leads to high costs of transportation facilities as well. Sometimes we also have to bear the cost of demurrage due to insufficient infrastructure. With the help of concerned authorities, who can initiate incentives on the export of ceramic goods and reduction of the structural tax burden, the industry could flourish immensely.
How do you foresee the export potential of your company?
With infrastructural support and cash incentives on the import of raw materials, exports of our products would receive a deserved boost. We cater to a huge number of queries, mainly from South America. We have plans to launch our products in this continent, but we are struggling with costs associated with such ventures, such as high shipment charges for freight. The availability of appropriate incentives could solve such issues and boost exports from this sector.