Bangladesh should set its eyes on the global advanced ceramics market
In conversation with Dr Md Fakhrul Islam, Professor, Department of Glass and Ceramic Engineering (GCE), BUET
What is the present scenario of the ceramics industry in Bangladesh?
The ceramics sector is booming in Bangladesh. The ceramics industry in Bangladesh started its journey in the late 1950s. Since then the local ceramics industry has mainly been focusing on producing traditional ceramics namely tableware, sanitaryware, insulators and tiles. Glass is also a kind of ceramic and its main raw material is sand.
Currently, more than 70 ceramics companies are in operation in the country and about 25 more are expected to go into operation within a year. Bangladesh earned more than USD 42 million through export of ceramic products last year to 50 different countries of which 95 percent is tableware. More than 0.5 million people are employed in the ceramics sector in Bangladesh. However, Bangladesh's share of export was only 0.97 percent in the global ceramics market compared to China's 61 percent. It is clear that there is plenty of scope to improve the ceramics sector in future.
The main raw materials are clay, feldspar and quartz. In addition, some chemical additives are being used for shaping and colouring the products. Some of the raw materials and most of the machineries are usually imported. However, this should not be our approach; we should be able to optimise and take advantage of locally available raw materials and design kilns as the key part of the ceramics plant including refractories, insulators and control systems of the plants.
In recent years, the field of ceramics has expanded to include a much wider array of functional applications beyond traditional ceramics. This is referred to as "advanced ceramics" which focuses on issues such as energy conservation, water filtration, electronic and biomedical applications. The global market of advanced ceramics is expected to reach around USD 135 billion by 2024. Unfortunately, till now Bangladesh has not been able to enter this major high-tech ceramics market.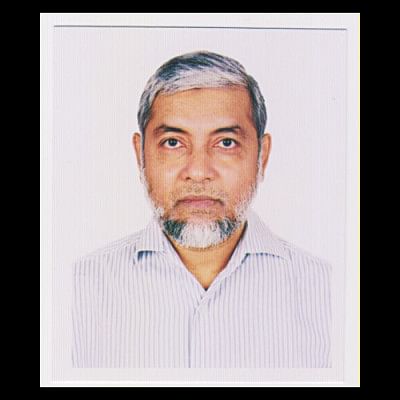 How can our local ceramics industry take advantage of global innovations made in the industry?
In the 21st century, ceramics is no longer limited to only tiles, tableware or sanitaryware; rather it has expanded its domain from engineering ceramics such as cutting tools, bearings, gears, etc, to electroceramics, biomedical, and aerospace—it even encompasses emerging technologies like nanotechnology. In recent years, developed countries such as Japan and US and EU nations have been focusing on the production of antibacterial and self-cleaning tiles and sanitaryware. Although in Bangladesh there are a number of ceramics companies that are using high-tech precision machineries to produce high-quality tiles and sanitaryware, they are still not producing antibacterial and self-cleaning products which will be a prerequisite to export ceramic products. To survive in this competitive free-economy market, the quality of the products should satisfy stringent global requirements. Especially when it comes to tableware, heavy metal and toxic elements should be kept within the prescribed limit put forth by the importing country. For quality control and quality assurance of tableware, it should be tested with high-tech precision equipment. Our local industry should have a product development cell that will continuously work on the gradual enhancement of product quality—product diversification, in particular, to fulfil the requirement of the global market.
Other important aspects of ceramic materials are water, exhaust noxus gas and liquid effluents ceramics filter. In Bangladesh this domain remains unexplored. The field of high-temperature refractory materials, one of the most efficient thermal barrier materials, has not yet entered the ceramics market in Bangladesh. This is something that remains to be addressed by the ceramics industry. It is to be noted that high-temperature refractory materials are one of the most important and most costly materials for all industries where high temperature is used such as the ceramics, glass, steel, chemical and processing industries. All these refractory materials are mostly imported which costs a lot of foreign currency. The ceramics industry uses a huge amount of grinding balls mostly manufactured from ceramic materials, which can also be produced locally instead of being imported, since the number of ceramics companies is growing at a fast pace. Similarly, ceramic cutting tools, gears, saggers (a kind of ceramic container), and hip and knee replacement implant-producing factories may be potential areas of investment in the field of ceramics.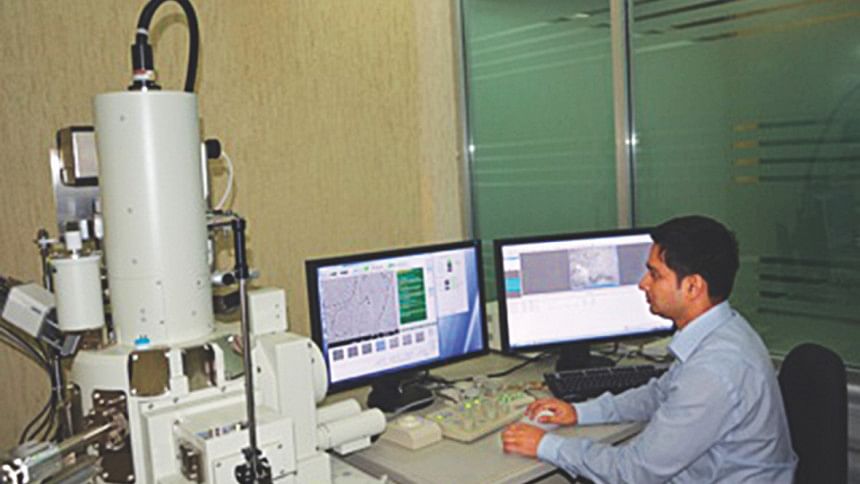 When it comes to research and the needs of the evolving ceramics industry, what is collaboration like?
I would say that the scope of research in the ceramics sector in Bangladesh is very high. Undergraduate and post-graduate studies in the field of ceramics have already been initiated in Bangladesh and students are getting state-of-the-art knowledge on ceramic science and technology and are capable to render scientific and technological knowledge sharing with the industry. Industry-academia collaborative research recently started under a project called HEQEP of the University Grants Commission (UGC) of Bangladesh to bridge the gap between the academicians and the industry. The project is targeted to develop new technology to be used by the industry to spin-off the new product.
The Department of Glass and Ceramic Engineering (GCE), BUET is working in a project along with Shinepukur Ceramics Ltd for the fabrication of ultra-light weight, heat-insulating ceramic fibre that will have tremendous energy-saving capability. Till now these ceramic fibres have been imported from abroad. GCE, BUET has also developed a low-cost candle-type water filter for the purification of potable water. The efficiency of our filter is comparable with that of imported candle water filters. Bullet-proof ceramics used for ballistic vest has also been developed using appropriate ceramics material at GCE, BUET. Department of GCE, BUET has also partnered with DBL Group—DBL Ceramics in particular—to initially develop metallurgical grade silicon by melting sand and has targeted to develop solar-grade silicon through extensive research and development.
Heat preservation is a big target worldwide as it is an integral part of the 'Industrial Revolution' and currently, we are working on it with Nasir Glass for the research and development of high-temperature refractories such as AZS, Magnesia Chrome Brick, etc.
The commercial production of these above-mentioned products will save a huge amount of foreign currency and also help to develop local technology. It will create new employment opportunities as well. Collaborative research for the development of ceramic products and product diversification is essential for technological development as well as to reduce the dependence on costly imported foreign technologies. GCE, BUET has always been enthusiastic and actively involved to solve various industrial problems related to the products including quality control and quality assurance of the industrial products and initial raw materials.
Quality control (QC) and quality assurance (QA) are the most vital components in the production of industrial goods. To ensure this, a state-of-the-art laboratory equipped with cutting-edge equipment and machineries is of paramount importance. Keeping this in mind, GCE, BUET has already developed a sophisticated laboratory to accomplish the QC/QA of our industrial products. All this equipment such as Field Emission Scanning Electron Microscope (FESEM), XRF, XRD, UV-Vis-NIR, etc, are instrumental for carrying out research and development of advanced ceramic products. The Honourable Prime Minister of Bangladesh has been kind enough to give approval on-principle to establish a cutting-edge tech-based float glass plant to produce architectural sheet glass and solar-grade glass under the patronage of Bangladesh Chemical Industries Corporation (BCIC) in technical collaboration with GCE, BUET.