"Bangladeshi tiles can compete in quality with tiles from anywhere in the world"
In conversation with Mir Nasir Hossain, Managing Director, Mir Ceramic Limited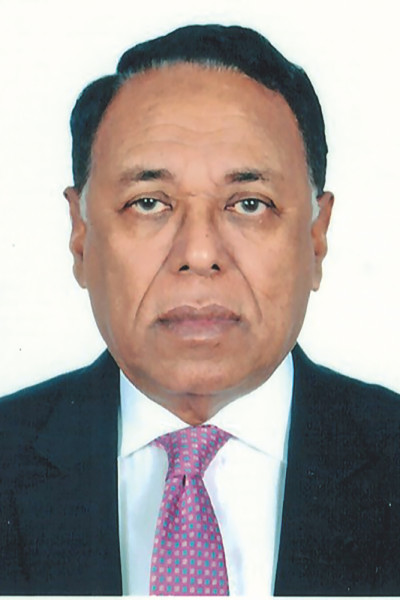 What sets Mir Ceramic apart from others in the industry? What is Mir Ceramic's key strength?
Mir Ceramic started its journey back in 2003 with a single purpose: to become the undisputed leader in quality. To that end, we have utilised industry-leading Italian equipment by SACMI from day one. We have sourced the best quality raw materials from Italy, Spain, China, and Thailand, amongst others. The result is that our tiles are one of the strongest in the market with one of the highest Bending Strength. Our tiles also have one of the lowest Water Absorption amongst competitors, meaning they are longer lasting. When we began, there were only seven competitors, but now there are over 20. The reason why we have continued to be one of the industry leaders is largely due to our obsession with quality. Consumers, dealers and technical experts recognise Mir's tiles to be one of the best in terms of quality in Bangladesh. Mir is committed to produce the nation's strongest tiles since 2003.
What are Mir Ceramic's future plans?
Mir continues to invest in the latest technology to maintain its position as one of the industry leaders. We have recently completed installing a brand new Italian production line, incorporating the latest technology, having the longest kiln in the country to ensure our tiles are some of the strongest and most long-lasting in the Bangladesh market. Furthermore, these investments will enable us to better cater to evolving customer needs. Bangladeshi consumer preference has been trending towards larger tiles and we are now capable of producing tiles measuring one metre by one metre. People are also more adventurous with their taste in décor, demanding ever increasing variety in designs, colours and textures. Thanks to the latest Digital Printing Machines and Double-Charge Machines in our new line, we will be able to produce even more eye-catching tiles that meet the ever-changing tastes of our growing customer base.
Please share your views on the upcoming Ceramic Expo Fair.
As one of the pioneers in the sector, we faced many challenges when trying to learn how to produce high quality tiles. Despite the challenges during the earlier years, we persisted and learned. I am proud to say that Bangladeshi companies can now produce quality tiles that can rival tiles from anywhere in the world. That should not come as a surprise; we use industry-leading equipment, globally sourced raw materials and have developed the necessary human capital over the last two decades. While Mir has experience exporting tiles to neighbouring countries such as India and Nepal, an export fair is an ideal opportunity to showcase our tiles to a more global audience. While the road ahead is long, allowing customers from around the world to physically see the quality of the tiles and the beautiful designs are the first concrete steps in establishing Bangladesh as a source of quality tiles to global buyers.