Advanced ceramics offers huge growth potential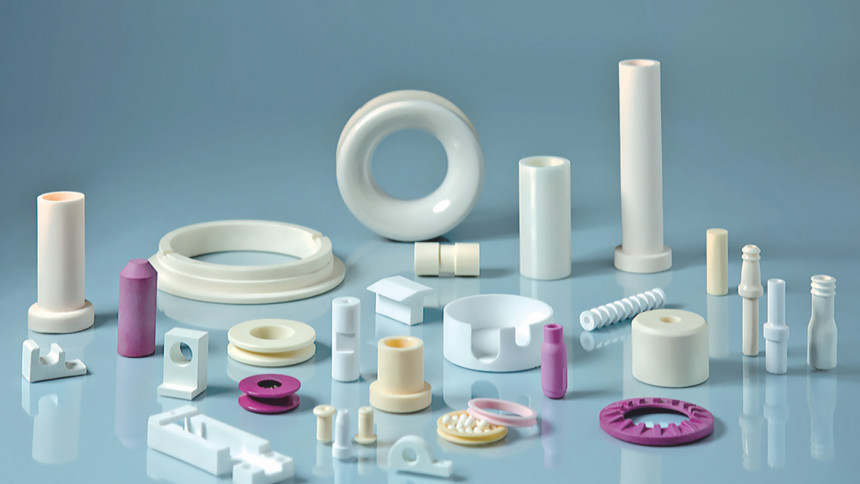 Bangladesh should look beyond the traditional usage of ceramics and produce more value-added items with a view to capturing a vast global market, entrepreneurs and experts said.
The ceramics industry in Bangladesh started its journey in the late 1950s and the ceramics sector is booming. But the industry is mainly focused on traditional ceramics, namely tiles, kitchen ware, and sanitary ware, while technical ceramics market is largely non-existent.
"I think we need to work more on innovative products, which will cater to the current needs of the people," said MA Jabbar, managing director of DBL Group, the owning company of DBL Ceramics Ltd.
Since the demand for high-tech ceramic products is rising steeply for energy conservation and remediation of environment, including value-added products' diversification, Bangladesh – in line with the activities of the rest of the world – should go for high-end ceramic products along with traditional ceramics, said Abdul Matin, professor of the Department of Glass and Ceramic Engineering at the Bangladesh University of Engineering and Technology (BUET).  
Globally, the use of advanced ceramics, technical ceramics, is growing. 
Ceramics are being used to produce heat-insulating light-weight ceramic fibres for conservation of heat in industrial kilns, melting and high temperature heat-treatment furnaces, air-conditioning ducts, vests for ballistic impacts, armour-shielding vehicles, insulators, spark-plugs, sensors, actuators, superconductors and giant magnetism for magnetic levitation (high-speed train), optoelectronic devices and cancer treatment (hyperthermia), according to Prof Matin.  
Nano-materials based on ceramics have enormous potential applications in energy and environmental sectors.
Other applications include thermal-barrier coating, anti-reflecting coating for solar panel, anti-bacterial tiles, wall surfaces for environmental remediation, industrial effluent and dye-degradation and toxic elements' separation, including water purification through ceramic nano-materials, he said.  
The global advanced ceramics market is expected to grow from USD 66.47 billion in 2017 to USD 141.53 billion by 2025, at a compound annual growth rate of 9.91 percent during 2018-2025, according to a study titled "Advanced Ceramics Market by Material" by Fior Markets, a market intelligence company, based in Maharashtra, India.
Advanced ceramics have emerged as a perfect, cost-effective, high-performance alternative to traditional materials such as metals, plastics, and glass.
Prof Matin said there is a huge demand for advanced ceramics all over the world, including Bangladesh, for sustainable development and to achieve the targets of the Sustainable Development Goals by 2030.
A prerequisite of this demand from the Bangladesh perspective is tremendous research and development (R&D) and close collaboration between industries and academia to innovate diversified value-added ceramic products to meet the challenges of environment, energy and public health.
Prof Matin said microelectronic industries are heavily depending on silicon wafers for all sorts of microelectronic devices and their application. Though challenging, in near future Bangladesh can manufacture silicon wafers, which would be cost-effective and has the potential for high export of this value-added product for the economic development of the country.
In addition, the development of ceramic nano-materials has market potential of more than USD 300 billion all over the world targeted to reach USD 1 trillion by 2025.
"It would be a big opportunity for Bangladesh to be a part of this endeavour, the vast ceramic nano-material market and its products in the near future," Prof Matin said.
R&D is taking place in Bangladesh to develop new products.
For example, Shinepukur Ceramics Ltd as an industrial partner has been engaged under a government project with the GCE department to develop heat-insulating ceramic fibres for industrial application. It has successfully produced ceramic fibres using a pilot plant installed at BUET.
The company has a plan to scale it up for mass production. In addition, a low-cost ceramic water filter has been developed at the GCE department in collaboration with Shinepukur Ceramics. This can be commercially produced.
DBL Ceramics, with its own finance, is conducting a R&D project under a memorandum of understanding with the GCE department to produce solar-grade silicon wafers from quartz (sand). In the first phase, metallurgical-grade silicon (MGS) will be produced using a newly designed and built electric arc furnace. In the second phase, MGS will be purified to solar-grade silicon.
Fortunately, R&D of nano-material synthesis and characterisation and small-scale application of nanotechnology has already started with enormous enthusiasm within researchers of universities and research institutions in Bangladesh and gradually gaining momentum to reach a platform from application point of view, according to Prof Matin.
Md Shirajul Islam Mollah, president of the Bangladesh Ceramic Manufacturers and Exporters Association, said if exporters get incentives from the government, the sector will advance like the garment sector.
Md Shamsul Huda, managing director of Great Wall Ceramic Industries Ltd, said new ceramic factories are being set up and their usage has expanded significantly. The rising demand has prompted companies to think about new products and designs.
"Our efforts should be on how to accelerate our exports by introducing new products."
Tanvirul Islam, head of marketing of Shinepukur Ceramics, said the company has some innovations.
For example, it has innovated two types of raw material preparations that allow it to produce more white porcelain.
It has produced a raw material that has whiteness like that of bone china although it is porcelain. Another raw material allows it to produce products that have more whiteness than porcelain and have translucency, Tanvirul said.
The company is recycling waste of ceramics and re-using it. It does not affect the quality of the product. As a result, the waste ceramics are not being left in the environment.   
 "In order to capture the market, more investment will be needed to scale up production capacity. High-quality products have to be manufactured and efficiency has to be increased to be price-competitive," he said.
MA Jabbar said DBL Ceramics introduced technical porcelain for the first time in Bangladesh with an impressive feature of anti-slippery.