Letter to Tajuddin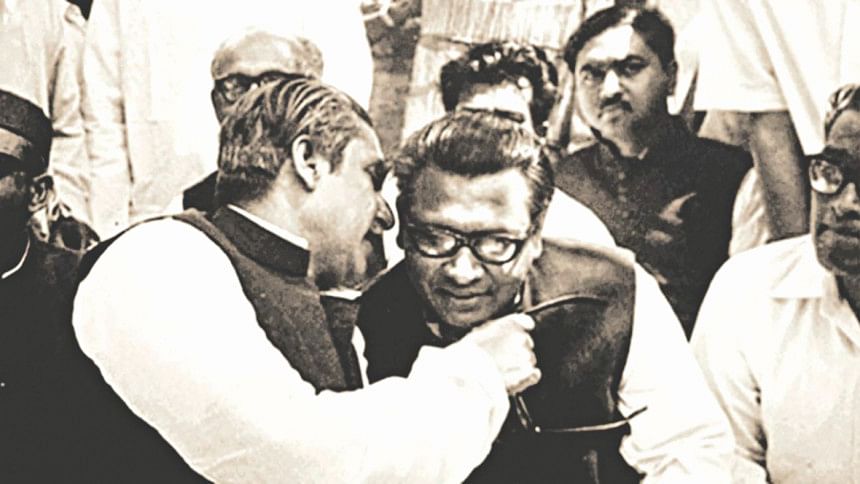 [Bangabandhu Sheikh Mujibur Rahman's confiscated letter written on 19.08.1966 from Dhaka Central Jail to Tajuddin Ahmed who was imprisoned in Mymensingh District Jail.]
Dhaka Jail
19.8.66
Dear Tajuddin,
Please take my love. How are you? I don't know. Do let me know. Don't worry. Give my salaam to everyone. My health is not well but I am enduring somehow. Take care of your health.
Regards,
Your brother Mujib
From

Sheikh Mujibur Rahman

Central Jail, Dacca

To 

Mr. Tajuddin

(D.P.R)

District Jail, Mymensingh

Reference: Government of East Pakistan, Home Poll, F/N, 606-48PF, Part-26.
Source: Bangabandhu'r Oprokashito Chithipotro (Bangabandhu's Unpublished Letters) by Dr. Sunil Kanti De.
Translated by Mrittika Anan Rahman of The Daily Star.