"Dedicate to the cause of the nation"
Following is the text of Bangabandhu Sheikh Mujibur Rahman's message on the occasion of his birthday in 1972.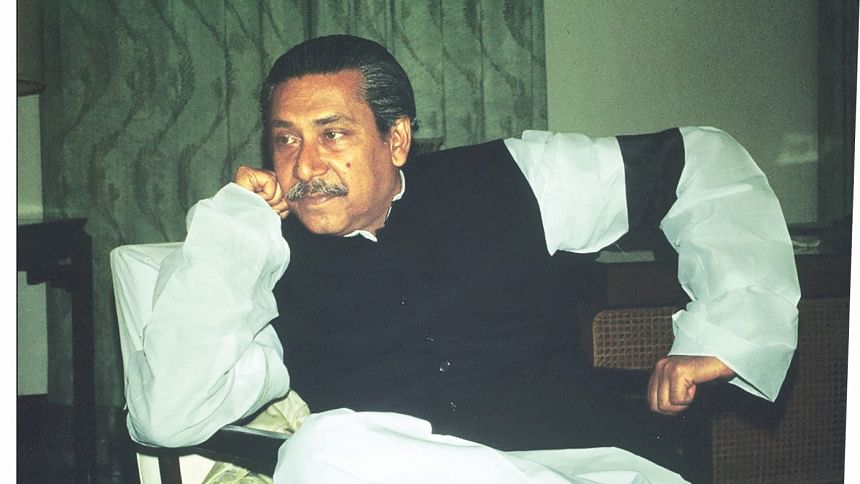 Prio Deshbashi, my colleagues in the Government of Bangladesh, before my return had declared March 17 as a public holiday on account of my birthday. At that time as you may remember I was a captive in the fascist prison. I wish to thank my colleagues and others who in token of their love for me had made this arrangement.
Now that I am back to my people to live with and work for them both in their hardship and for their glory, I do not think that March 17 should be a closed holiday. On the contrary, because of the hard task ahead, I consider that this day should be a day of dedication for harder work and greater glory.
I have, therefore, decided that in future March 17 shall not be observed as a closed holiday. But the March 17, this year, shall be observed as a public holiday, as a token of our love and admiration for the great Prime Minister of India Sreemati Indira Gandhi who will be in Dacca on a state visit to Bangladesh on Friday (March 17,1972).
On this happy occasion I call upon my countrymen to rededicate themselves to the cause of the nation. I love my people and I know that they pray for me so that I can devote myself fully to the task of building Sonar Bangla – our dream land – where everybody will have food, cloth and shelter.