International flights from Dhaka resume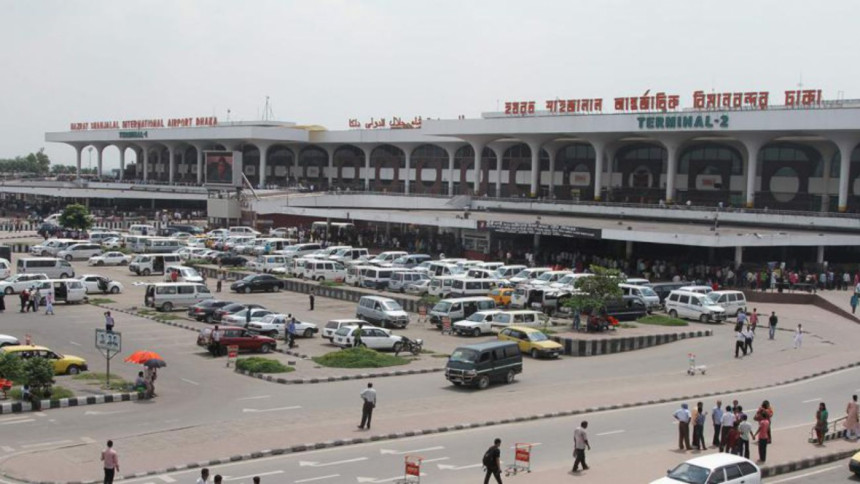 Flight operations on international routes, except to China, resumed today on a limited scale after over three months' suspension -- to and from Bangladesh -- due to the Covid-19 pandemic.
Carrying only transit passengers, a flight of Qatar Airways left Hazrat Shahjalal International Airport at 3:00am for Doha, Director of HSIA Group Captain AHM Touhid Ul Ahsan told The Daily Star.
Touhidul also said another aircraft of Qatar Airways landed at the Dhaka Airport at 2:10am.
Earlier on June 11, Civil Aviation Authority of Bangladesh decided to resume flight operation on international routes, strictly following the health safety measures and guidelines of CAAB including ensuring social distancing.
Initially, only Biman and Qatar Airways will operate flights on international route.
Biman will operate on the Dhaka-London-Dhaka route while Qatar Airways will be allowed to carry only transit passengers to Doha on their way to other destinations as Qatar has barred passengers from Bangladesh from entering their country.
Tahera Khandaker, deputy general manager (Public Relations), Biman Bangladesh Airlines, said Biman will operate one flight a week on the Dhaka-London route.
The maiden flight of the national flag carrier -- after the suspension -- will leave Dhaka on June 21, she added.
Talking to The Daily Star, Civil Aviation Authority of Bangladesh (CAAB) Chairman Air Vice Marshall M Mafidur Rahman said flight operations on other international routes will resume gradually.
"Flights on all routes will resume gradually as we need permission from the countries concerned to resume air connectivity," he also said.
Earlier CAAB permitted operation of domestic flights on three routes -- Dhaka-Chattogram, Dhaka-Sylhet and Dhaka-Saidpur -- on a limited scale.
After operating two flights on Dhaka-Saidpur route on June 1, Biman stopped operations on the domestic routes saying number of passengers is very low.
Caab already issued guidelines for air operators, airports and passengers as part of its efforts to resume flight operations on domestic and international routes on a limited scale.
According to Caab guidelines airlines will have to keep at least one-seat gap between two passengers on a flight to prevent the transmission of Covid-19.
It also directed operators to keep at least 25 percent of seats on a passenger flight vacant to ensure social distancing.
Moreover, either the first or the last row of the seats will remain vacant for coronavirus-suspect passengers.
The government from March 16 suspended passenger flight operations with all countries, except China, to contain the transmission of Covid-19 in Bangladesh.