Transforming Bangladesh into a stable success story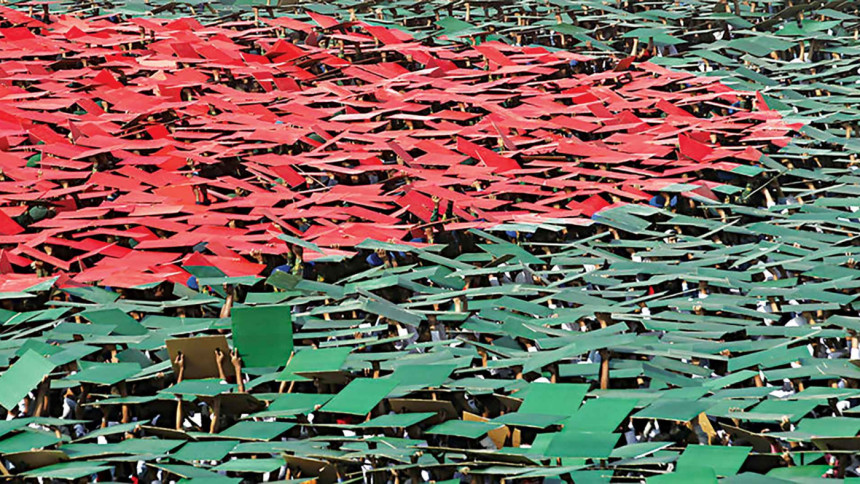 After liberation in 1971, Bangladesh faced massive economic and humanitarian challenges right from the get-go. The country was born through struggle, but the struggles were nowhere near over as its economy was quite simply in tatters after the war—and even from before.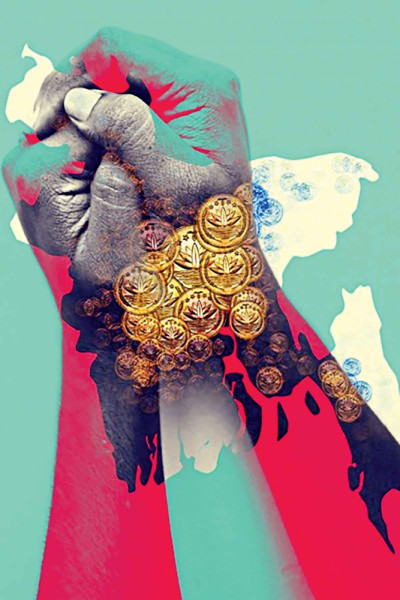 Due particularly to the exploitation of the East by the West, between 1949-1950 and 1969-70, the per capita income of Bangladesh (then East Pakistan) could increase at an annual rate of 0.7 percent only. In fact, during the 1950s, the per capita income of Bangladesh actually declined at an annual rate of 0.3 percent. And between 1960 and 1970, per capita annual income in the country was Tk 450 (USD 5.30 based on 2020 value), while nearly half of the population had a deficiency in calories intake, and the literacy rate was around 17 percent.
After the war, the United Nations estimated that the reconstruction cost in Bangladesh would amount to somewhere around USD 938 million. According to an article published by the New York Times in 1974, Bangladesh was to become a "Malthusian nightmare", with its population outgrowing the food that was available in the country. In the face of all that, few would have expected Bangladesh to turn things around to the point that it has.
Over the last three decades, Bangladesh's average GDP growth has been higher than the world's average GDP growth; and it has been higher than the average growth rate of South Asian since 2010. Since 1980, Bangladesh's average economic growth had increased compared to every previous decade, until finally in 2018, Bangladesh emerged as one of the fastest growing economies in the world.
In a remarkable display of consistency, Bangladesh has achieved more than 6 percent growth every year since 2009. And the Economist magazine in its issue, "The World in 2020", ranked Bangladesh at number three among the top 10 countries in terms of GDP. In 2015, Bangladesh graduated to a lower-middle-income nation while in 2018 it met the UN criteria for graduating from the "least developed country" status by 2024.
What is even more substantive is that Bangladesh's GDP grew from USD 102 billion in 2009 to USD 302 billion in 2019. And foreign direct investment also increased from USD 700 million in 2009 to USD 3,613 million in 2018.
Bangladesh's exports on the other hand have risen rapidly since the 1990s. In 2019, exports rose to more than USD 40 billion from less than USD 2 billion in 1992—growth by a factor of (approximately) 20 in 37 years. And remittances too have risen fast. In 1991, remittances stood at a paltry USD 764 million, but in 2019 it reached more than USD 16.4 billion. And these have been the two major economic factors that have turned Bangladesh into the success that it has become. Not only have these two factors led to GDP growth, but they have also helped ease unemployment in the country.
But other than these two causes, Bangladesh's economic transformation has also been driven in large part by social changes, starting with the economic empowerment of women—somewhat arising from the success of the garments sector. Besides this, Bangladesh has also made significant strides in the education of girls and women. These and other social changes have translated into significant improvements in children's health and education—when the nation was born in 1971, the average Bangladeshi could expect to live for only 46.5 years, by 2018, life expectancy in the country had risen to 72 years.
According to Pricewaterhouse Coopers, Bangladesh has the potential to become the world's 23rd largest economy by 2050. In the same report released in February 2017, PwC predicted that Bangladesh would be the 28th biggest economy by 2030 in terms of its Gross Domestic Product calculated at Purchasing Power Parity. Given where we started from back in 1971, that is by no means a small feat. However, PwC also went on to say that in order to realise its full economic potential, the Bangladesh government would have to "implement structural reforms to improve" its "macroeconomic stability, infrastructure and institutions".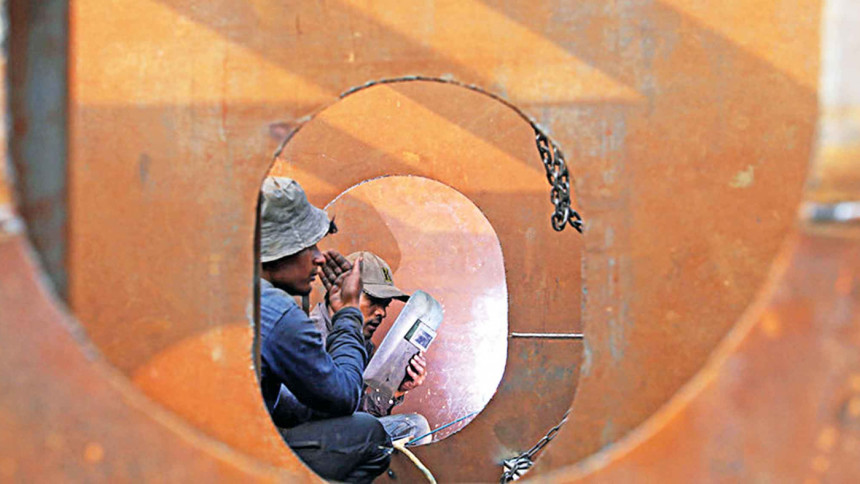 According to Dr Ashikur Rahman, Senior Economist at the Policy Research Institute (PRI), "Bangladesh has seen both structural transformation and the rise of sectors capable of generating decent foreign exchange earnings, which has helped policymakers sustain comfortable macroeconomic fundamentals". However, in order to maintain the progress that has been made over a long period of time, Bangladesh has to "improve" its "core governance challenges" that include its tax mobilisation capacity, provide some relief to its overburdened judiciary and improve its currently inadequate bureaucracy.
Another massive challenge is improving the ease of doing business. If we look at a country like Vietnam, which ranks 70th on the World Bank's business environment table—while Bangladesh is a distant 168th—we can see that Bangladesh still has a long way to go. According to some experts, the reason behind Vietnam's success is its limited red tape as well as the understanding demonstrated by its regulators on how to gradually improve the business environment—the same cannot be said about Bangladesh.
On the other hand, in order to attract more of the jobs that have fleeing China, for example, Bangladesh needs to spend much more on education, training and increasing the productivity of its workers. In that regard, if we again look at Vietnam, we see how it has managed to lure investors by following the path of earlier Asian tigers—strengthening its labour pool.
Undoubtedly the governments needs to invest heavily for Bangladesh's growth to continue. And for that it needs huge revenue to cover the expenses in a sustainable manner. Bangladesh needs to invest in physical infrastructure as well as investment in social sectors like health, education, poverty reduction, etc. But our public sector seems to lack the necessary resources. Our Tax/GDP ratio is extremely low and is currently falling—it was 11 percent of GDP in 2010 and declined to 8.9 percent by 2019. The government has to find ways to reverse this.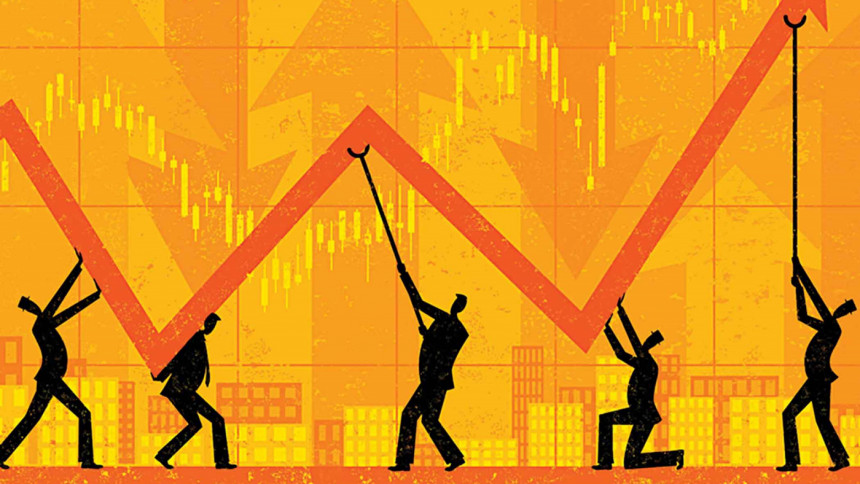 According to Dr Ahsan Mansur, Executive Director of PRI, the Bangladesh economy also needs a lot more investment from other sources. "To transform Bangladesh into a high-income country, Bangladesh would need to achieve an average GDP growth rate of 9.5 percent between 2020-2040." This will require our Investment-GDP ratio to "be in the range of 40-44 percent of GDP". Currently, that stands at about 30-31 percent of GDP, and we have not been able to exceed the 30 percent mark for a very long time. This is something that experts have been criticising, yet the government has not found any remedies for it.
Despite these challenges, experts do see Bangladesh as having excellent prospects. However, there are some risks that policymakers must take into account. For starters, historically when a country's economy takes off, corruption, cronyism and inequality tends to increase and sometimes that can even stall the growth process if left unchecked. Bangladesh is no exception to that rule and policymakers must actively try and address corruption—rather than pursue policies that only seeks to serve the elite class.
Eresh Omar Jamal is a member of the editorial team at The Daily Star.