Working towards safe travelling and spaces for women
Travelettes of Bangladesh celebrates fourth anniversary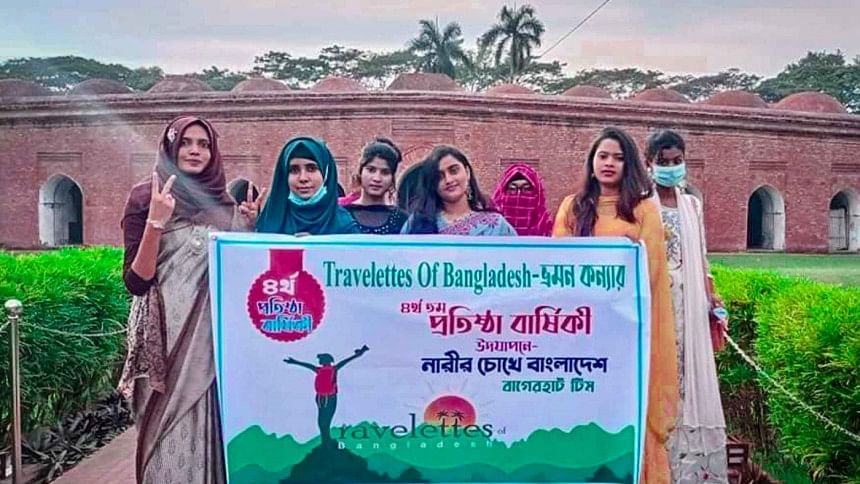 Travelettes of Bangladesh, a female-led tourist organisation, recently celebrated their fourth founding anniversary across the country through a tree plantation programme. The members of the tourist organisation planted trees in 64 districts of the country on the occasion. Besides, they read out an oath to build a safe and sound environment for women in each district.
In order to create safe travel areas for women, Dr Manashi Shaha and Dr Sakia formed Travelettes of Bangladesh on November 27 in 2016. It has around 54,000 members now.
With an aim to raise awareness on women empowerment and explore the history and heritage of Bangladesh, Dr Manashi and Dr Sakia travelled to 64 districts of the country in 2019, on scooter-bikes. They started their journey from Dhaka on April 6 in 2017.
Dr Sakia said that they have distributed food packages to 426 families in different districts amid the pandemic. The packages included rice, lentils, potatoes, onions, salt and cooking oil.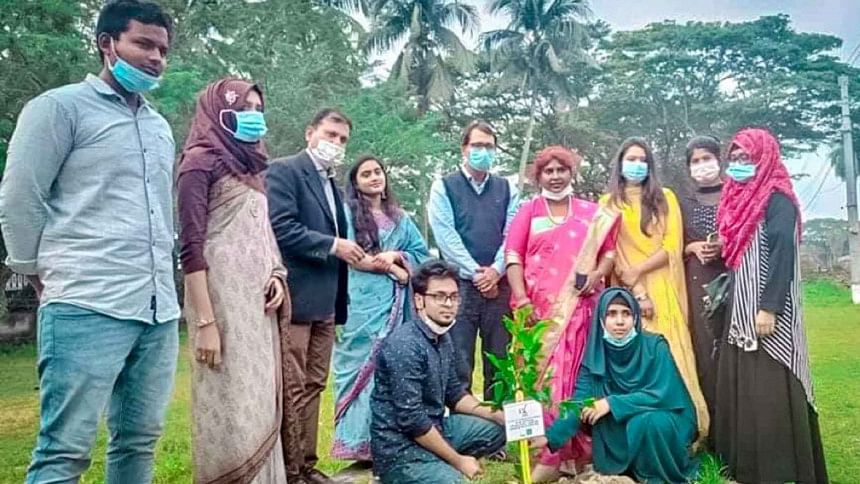 The districts include Cumilla, Satkhira and Sunamganj, she said, adding that they collected funds from their peers.
She added that child marriage has increased sharply in the country amid Covid-19. They are trying to educate parents of underaged girls in vulnerable families about the negative effects of child marriage.
Many disadvantaged girls are never informed about the importance of menstrual hygiene because they were raised in  poor and uneducated families, said Sakia, adding that the organisation is helping girls to be confident about looking after their menstrual issues. They are now providing preliminary medical counselling to the girls over phone.
"Through our journey we are raising awareness among girls across the country on women empowerment," said Sakia, also the medical officer of Teknaf Upazila Health Complex. "During our travels to different districts, we tried to share our knowledge with the students about menstrual hygiene."
​Previously, they published a magazine on female travellers on their anniversary and organised "Travel and Travelettes Photography Exhibition" at Bangladesh Shilpakala Academy in Dhaka.
But this year, they celebrated their anniversary across the country in a limited scale due to a coronavirus outbreak. Education Minister Dr Dipu Moni was present as the chief guest at the programme.