Sunnydale students celebrate Rabindra Jayanti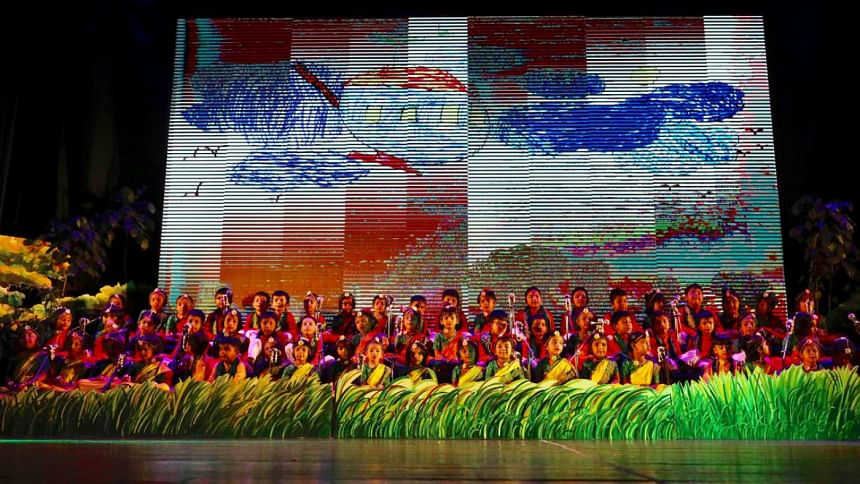 The junior section-1 of Sunnydale School celebrated Rabindra Jayanti 1426 'Chitto Jetha Bhoyshunno' at Bangladesh National Museum on April 23. The celebration consisted of colourful performances like classical dance, recitation of children's poetry, group songs and parts of Rabindranath Tagore's plays. The magnificent performances ended with the children performing Amra Shobai Raja and later, the national anthem of Bangladesh. Principal of Sunnydale School, Tazeen Ahmed thanked the guests, teachers, vice principals and guardians to encourage the children to grow interest in such activities besides studies.
Bidisha Zaman, a guardian of one of the performers, admires the initiative taken by the school authorities to teach the students about cultural performances, creations of Rabindranath Tagore and the essence of Bangla literature.
 Zinnat Ferdous as music director, Abdullah Al Mamun as stage director, Tahnina Islam as choreographer, Shubhashish Dutta Tonmoy as makeup director and teachers of junior section-1 as costume designers contributed to the eye-catching celebration.