Shamsin Ahmed is taking us all one step closer to a better tomorrow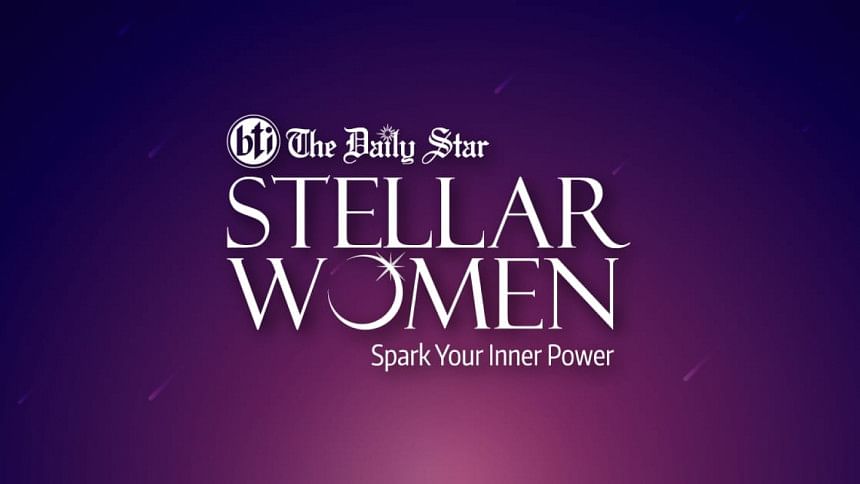 Shamsin Ahmed is the CEO and Lead Consultant of Identity Inclusion and the winner of this month's "Stellar Women" award a joint initiative of The Daily Star and BTI. Through Identity Inclusion's wide plethora of programmes, Identity Inclusion strives to do precisely what its name suggests – work towards creating a more inclusive society. Nonetheless, the mantra that fuels her vision is a challenge that most would deem insurmountable but through strategic planning, Shamsin works towards shattering the stigma around discussions of mental health as well as encouraging community-driven services that cater to the needs of disabled individuals.
The majority of society views disabled people through a lens of apprehension. They hold the belief that they are flawed and do not conform to the standards that warrant participation in society. Shamsin wants to break that mindset. She believes by giving the help these people need, we can build a world where they are accepted.
Shamsin and her team provide consultation services to some of the biggest NGOs. While her pursuit is noble, Shamsin started off with no institutional support and was even aware of the risks involved with working for the benefit of disabled people and mental health.
But where there's a will, there's a way. With multiple successful initiatives undertaken by Shamsin, her perseverance has been awe-inspiring.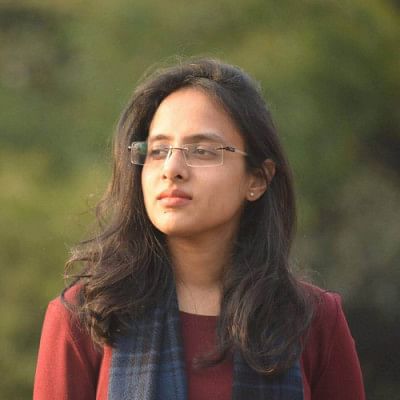 One of her initiatives with Identity Inclusion involved working with BRAC and Underprivileged Children's Educational Programme (UCEP) Bangladesh. What Shamsin did was change policies, infrastructure, and roles of leadership to help quantify employment and inclusion for disabled people. Furthermore, she conducted sensitisation training to over 200 Regional Managers of BRAC to raise awareness and spread that knowledge among 27,000 field-level employees who work for BRAC's Microfinance program.  But her work was not done yet. To ensure that she left a mark in all areas of the organisation, Shamsin ensured that 36 regional offices at BRAC was inclusive to disabled people.
The initiatives she undertakes are dictated by the seventeen Sustainable Development Goals (SDG), four of which influenced her project with BRAC. They included quality education, decent work and economic growth, reduced inequalities, and sustainable cities and communities.
Another initiative of hers that involved developing a strategy for UCEP Bangladesh revolved around similar SDGs. She conducted multiple focus group discussions to address the need to develop a national strategy for menstrual hygiene management.
Yet another noteworthy project of hers involved organisation sessions at CARE and Oxfam Bangladesh. With the aid of these sessions, Identity Inclusion sought to raise awareness about mental health and self-harm prevention measures.
In a time where it often feels like the world is a gloomy place, people like her light it up with their beacon of hope. With Identity Inclusion, she has already worked towards breaking the taboo around discourses of mental health in the workplace.
But it has not only been contained within offices, as Shamsin conducts workshops through the aid of media content in schools as well. And while she spreads word about the need to be more accepting in all spheres of life, she follows it up with action as well. By establishing inclusive youth leadership opportunities through her own firm, as well as consulting for sustainable changes, Shamsin proves that she is willing to go above and beyond to fully realise her vision. 
Due to her valiant efforts, Shamsin received a Special Mention from the late Dhaka North City Corporation mayor, Annisul Haque. Shamsin is an inspiration to many people. Not only does her work aid hundreds, if not thousands of people, but it takes us all one step closer to dismantling barriers that never should have existed in the first place. That is precisely what makes Shamsin Ahmed worthy of the "Stellar Woman" award.
"I am humbled and grateful for this recognition of my work. I hope this award will inspire more women like me who do not carry conventional traits of leadership and realise that quiet strength works too," she said on winning the "Stellar Woman" award.