Shalbrikhkho: Eco-friendly alternatives to tackle pollution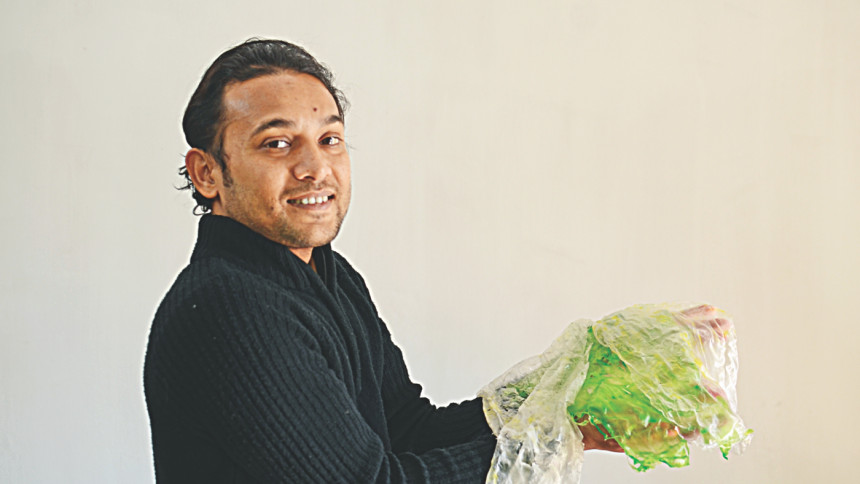 Mahbub Sumon, along with three of his friends, founded Shalbrikhkho, an organisation working with renewable energy, biodegradable and recycled products since 2018. His projects, BONKAGOJ and plastic from potatoes (POLKA), have been garnering attention on social media platforms. We caught up with Sumon to find out more about his work.
What motivated you to work on BONKAGOJ?
While doing basic research on Alternative Power Sector Master Plan, I felt the need to incorporate lifestyle changes for environmental sustainability. Thus, I started working on a number of ideas, like natural agriculture for cities, cultivation of vegetables without soil using hydroponic methods, alternatives to various plastic products and safe storage of pure water. I experimented with permaculture using BONKAGOJ and succeeded. The principle was - since paper is made from tree, we can use that paper to grow a tree again. I collect waste paper and make a pulp. The paper is hand-made, using a natural drying method at low temperature and pressure.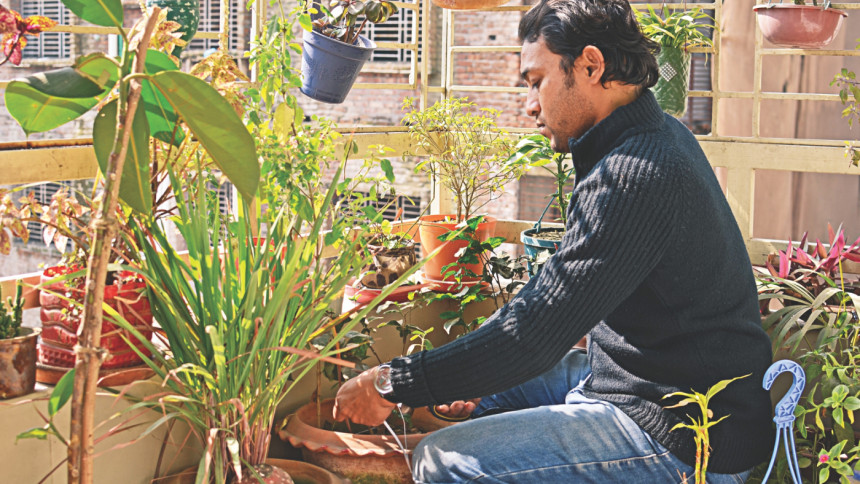 Is BONKAGOJ looking forward to a market entry anytime soon?
Small-scale visiting cards and invitation cards are already being produced. We intend to start largescale productions from April, in order to supply writing papers and other products in greater quantities. The garment sector has shown great interest in our producst and we plan to meet their demands soon. I also want to conduct workshops across different parts of the country, to teach the production methods.
How did the journey of POLKA begin?
Munshiganj houses several cold-storages for potatoes. On approaching them with proposals of installing solar-panels to generate electricity, we found out that they were running at huge financial losses. So, I came up with the idea of developing a secondary or tertiary product from these potatoes. Through this, we could generate many employment opportunities, and there was no concern over food crisis as the annual production of potatoes in Bangladesh is about 35 lakh tons more than the current demand. With the help of my German friend, Jan Schmidt, I made the first bag using potato starch. After many trials and errors, I succeeded in making the product, with the perfect composition and strength.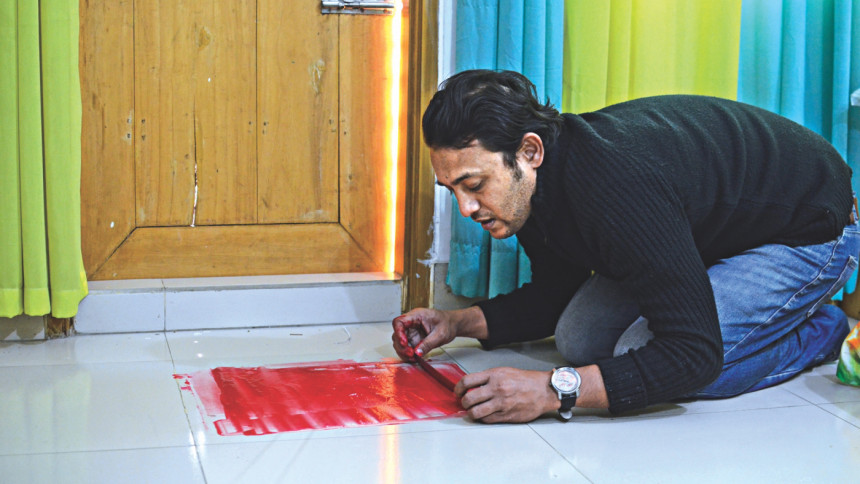 When can we expect to see POLKA in the market?
Currently, we are planning to produce POLKA through the cottage - industry model. This would require an investment of BDT 1 crore, which is possible with the help of several small investors. Also, since we have the technology, others can use the SME model by taking aid from loans. My team intends to start commercial production from August 2020.
What are the future plans of Shalbrikhkho?
We are working on sustainable development projects and there are several new products in development, which we hope to launch by 2022.