Stop Cyberbullying Day Special
Sadat Rahman's fight against cybercrimes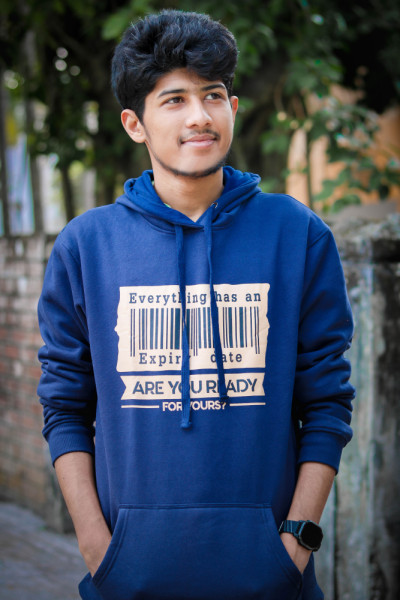 Every year, the third Friday of June marks Stop Cyberbullying Day. Coordinated by The Cybersmile Foundation, this day is observed by generating awareness about cyber security. Since the past few years, Bangladesh has witnessed an alarming rise in the number of cybercrimes. In order to reduce the incidence of these crimes, Sadat Rahman founded Cyber Teens, an app that provides a safe space for teenagers to ask for help against cyberbullying. For his work, Sadat won the International Children's Peace Prize 2020.
He came across the story of a 15-year old girl who died by suicide, after falling victim to cyberbullying. "There was no platform for teenage victims to share their problems and through Cyber Teens, I have tried to create a friendly space that allows them to speak up," he shared. The app extends information regarding internet safety and allows victims to report cyberbullying confidentially.
Cyber Teens has already supported over 350 victims of cyberbullying. The app is under development and a new version will be launched later this year. Sadat believes that awareness, empathy, counselling and action are equally important for combating cyberbullying. He, along with his team, has visited several schools to conduct seminars about internet safety and emphasised on the need to create more awareness about digital literacy. They are also planning to collaborate with counselors to provide psychological support to the victims.
The team is currently working on an awareness-based web series, funded by the ICT Division. The episodes will revolve around popular cyber issues reported by teenagers and are intended to educate people about internet safety. "Additionally, we have talked to the Ministry of Education about setting up Cyber Teens clubs in schools. We are aiming to provide these services across all districts," he added.
While talking about the challenges associated with his work, Sadat regarded lack of support as a major obstacle. "Being students, it is difficult for us to execute these projects on a large scale and we look forward to support from concerned authorities to create safer online spaces," he concluded.
The author is a freelance journalist who likes reading, planning, and scribbling. Email: mislammonamee@gmail.com.