Proborton celebrates World Orphans Day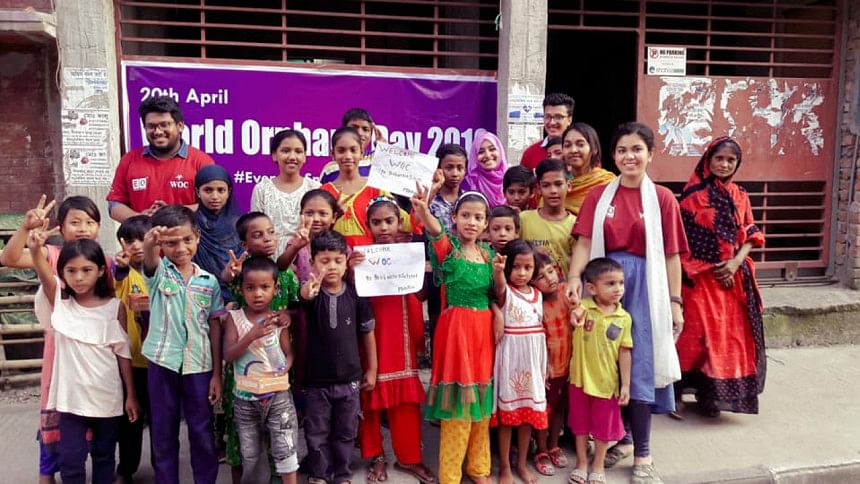 In a recent collaboration with Worldwide Organization for Charity (WOC), Proborton, an organisation aimed at helping and educating underprivileged children, celebrated World Orphans Day at its Mirpur campus with more than 30 students.  
"We talked to the children about their future plans and aspirations," said a volunteer present at the event. Team WOC talked to the teachers of Proborton about how to make classroom learning more interactive.
 Apart from that, the team will support Proborton in launching an IT based project, 'Coding for Orphans' where these children would be trained to work with computers and software. WOC will also provide help in developing the infrastructure of Proborton's Mirpur campus. The guests and children spent the day sharing many inspirational stories and the WOC team also taught the children some basic pronunciation skills.  A storytelling segment was thoroughly enjoyed by the crowd.
Sabbir Khan Saim, Founder, Proborton, extended his gratitude to WOC for reaching out to help his students. The teachers were presented with books for their cordial support in organising the event. WOC observed World Orphans Day in different districts of Bangladesh with an aim to spread happiness among the underprivileged children. This day was also celebrated in 100 other countries.