Mohammad Aman Ullah talks about World Orphans Day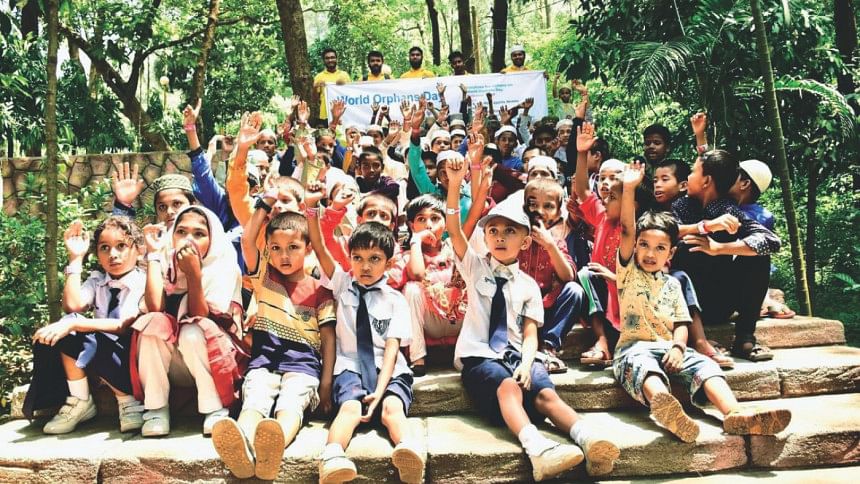 Worldwide Organization for Charity (WOC), established by Mohammad Aman Ullah, celebrated World Orphans Day on April 20, 2019,  across 130 countries including Bangladesh, Germany, Ghana, Slovenia and others. With an aim of raising awareness and providing a global platform for activities for orphans and underprivileged children, WOC has been observing the day since 2014. "My father was an orphan. During his last days, he asked me what I wanted to do for orphan children.  I shared that I wanted to open an orphanage, but he laughed it off saying that it is what everyone else does," said Aman, who has been involved with charity services for quite some time. "That is when I came up with the idea for celebrating this day." Aman is also the founder of English Olympiad (EO).
On April 20, 2014, the first World Orphans Day by WOC, people celebrated the day in different parts of the world in a number of ways. Katarina Tomsic, President, Adoptee's Society of Slovenia, in collaboration with the US Embassy in Slovenia and Ambassador Josef A Mouzemeli joined a programme for raising awareness about adoption schemes in the country. The ambassador himself adopted an Israeli boy on that day. Young students in Norway and London organised rallies to encourage people to take effective initiatives for orphans. Many young leaders, from their own areas, stepped forward to spread the message of happiness and kindness to mark the occasion. A group of Bangladeshis living in the USA marked this day by feeding underprivileged children in their area. Since then, Aman and his team have been dedicated to the cause of improving the lives of children who have no guardians to rely upon.
"I have seen children sleep on footpaths and helplessly search garbage trucks for food. This initiative is our attempt to provide a good day to such children," shared Aman. "We still have a long way to go, but we are hopeful for a better tomorrow."  Aman further spoke about the importance of eradicating hunger and poverty. "I believe that no child in this world should die of hunger and we need to step forward to help orphans and underprivileged children, in any way we can," he said.
WOC has a powerful young community that is driven by the common motive to serve the society.  Their enthusiastic volunteers work actively in the different projects of the initiative. From organising cycle rallies across cities to conducting entertaining magic shows, the volunteers work on numerous programmes to promote their cause in different nations.  A group of Global Ambassadors from different countries work with the organisation as well.